This week in the Villages: We're back with details on the tragic Spring Valley fire that took the lives of five Rocklanders, including two kids. Plus, other local news, a weather prediction, quotes and videos of the week, a Covid update, upcoming meetings and much more. Thanks for being here!
Editor's note: Hi! Welcome back. The Villages returns today after a brief hiatus was unexpectedly extended due to extenuating circumstances. Our goal is to publish Villages every Monday, so we'll hopefully see you back here in a few days. Thanks for your patience and your readership!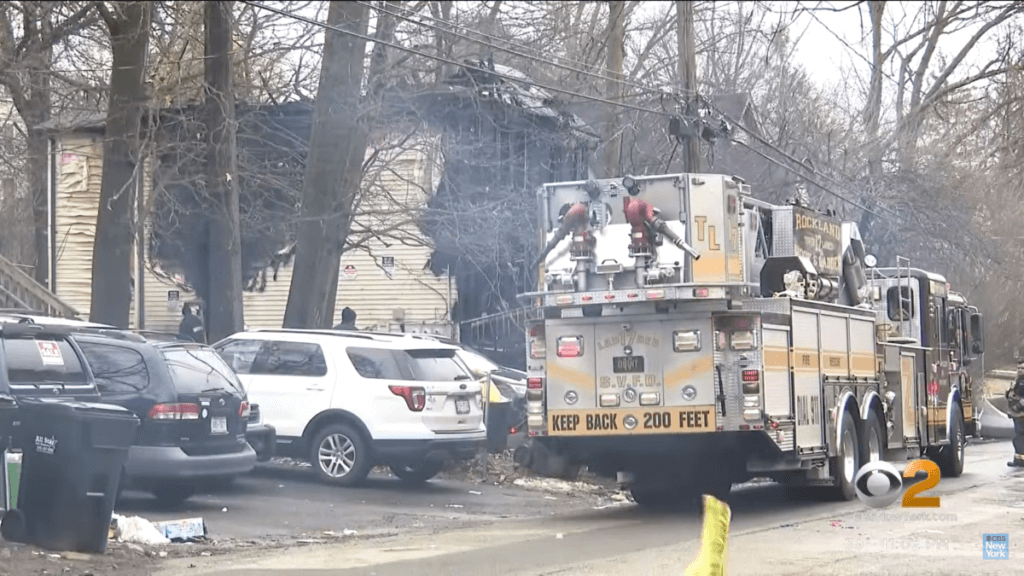 Tragic fire rocks Spring Valley — again — killing 5
Lots of news to get to in this week's Villages, but we have to start with the tragic fire that took the lives of five Spring Valley residents, including two young children, early Saturday morning.
The tragedy played out just a few hundred yards away from where, almost two years ago, a blaze at a nursing home left two dead, including a resident and a firefighter.
This most recent fire, at 118 Lake St., erupted sometime before 4 a.m. on Saturday, March 4. By the time police and firefighters arrived at the two-family house — minutes after the fire was reported at 4:03 a.m. — a horrific scene was unfolding.
The strength of the fire prevented first responders from entering the building, but several residents were able to escape the burning building, some running out of the house in their pajamas, while another person jumped to safety from a second-floor window.
When emergency workers finally gained access to the building, they found five people dead, three on the second floor and two on the first floor. Officials said the two on the first floor were originally on second floor in a place where the floor collapsed.
Lohud's Nancy Cutler identified the victims in an article on Tuesday:
Carlos Aníbal Interiano González, 13, a student at Chestnut Ridge Middle School. His father, 34, was hospitalized from the blaze.
Darwin Isaí Climaco Díaz, 4, a U.S. citizen. Darwin's mother, 25, was hospitalized, along with a 2-year-old sister. The Consulate reported that they have since been released.
Rudy Alfonzo Climaco Interiano, 27, the father of young Darwin. His partner and toddler daughter ‒ Darwin's mom and sister ‒ survived.
Anastacio Diaz Climaco, 34, a cousin of Rudy Climaco and another male resident who was injured in the fire.
María del Carmen González Quizar, 29.
All of the victims and those injured were related. The adults were all from the same place, Jocotán, a town in Chiquimula, Guatemala.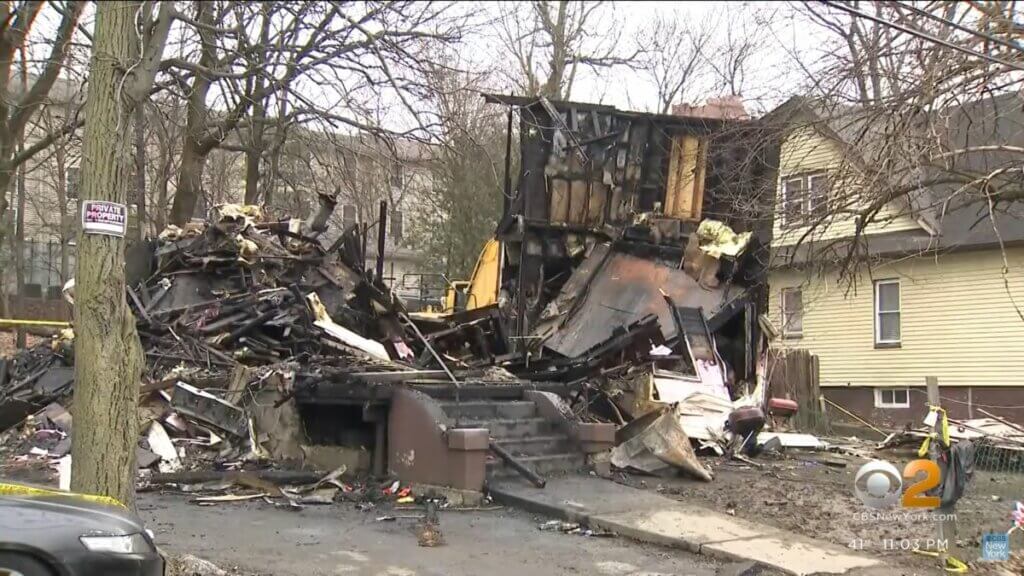 In the aftermath, investigators searched for clues to explain the fire. The building was owned by Jacob Jeremias, who owns at least a dozen rental properties in Spring Valley.
While the location that burned down was cited for not having working smoke detectors back in 2021, officials said the citation had been resolved at the time and that there were indications that smoke detectors were present at the time of the fire.
Investigators checked for issues with Jeremias' other nearby properties and found multiple violations for things like having an illegally converted room, electrical issues and missing smoke and carbon monoxide detectors.
"The exact cause of the fire has not yet been confirmed, but was very likely accidental and related to electrical issues within the structure," said Rockland County Sheriff Louis Falco said.
The investigation is ongoing, as some of the injured victims have yet to be interviewed.
Meanwhile, survivors were left with nothing as almost everything they owned went up in flames along with the rest of the house.
According to Ramon Soto, an aide to County Executive Ed Day, the funerals would be held, and the dead would be buried, here in Rockland as relatives did not have status in the U.S. and would most likely not be allowed back into the country if they traveled back to Guatemala.
A GoFundMe, "Tragedia de Familia Guatemalteca," has been established to help the surviving victims.
Stay tuned and be in touch …
In other relevant news:
For more details from the scene of the fire, check out this article by Lohud's Steve Lieberman, mostly based on this report published by the Spring Valley PD.
The hits keep on coming. Rockland experienced its first murder of 2023 when 33-year-old Haverstraw resident Eric Quinones was shot and killed on Sunday night in the Pomona section of town. Last year, there were five murders in Rockland County.
A look at the Clarkstown police department's new drone program from ABC news:
Jordan Taylor Watch
It has now been more than two months since Spring Valley native Jordan Taylor disappeared in Manhattan. We broke down all of the latest developments in the Villages, but family and authorities have not discovered any new leads to Taylor's whereabouts. The last known video footage of Taylor shows him walking around the financial district at 2:30 am on January 7.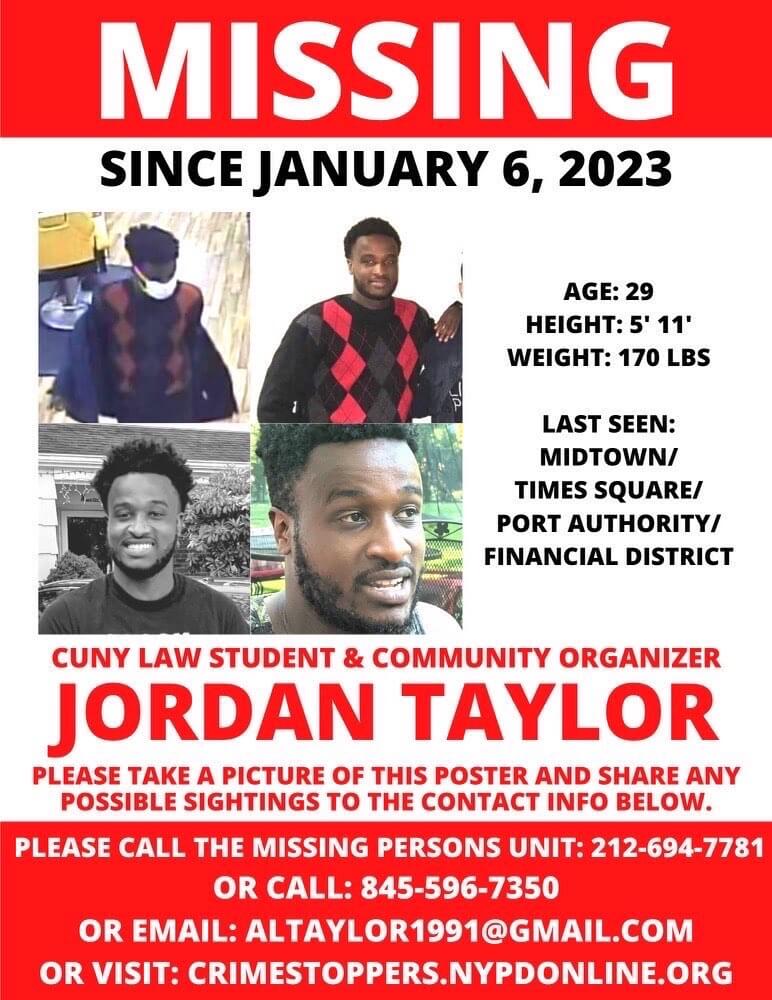 Quotes of the week: Lawler staying busy and attracting attention
Video of the week: Details from Spring Valley fire
ICYM NNV's weekly features: Bill Batson's latest "Nyack Sketch Log"; Mike Hays' most recent "Nyack People & Places"; and our coverage in last week's "The Villages"; Our latest Nyack Schools Report. If you haven't read it yet, please check our vision for the future of Nyack News & Views and how you can help build our coverage and capacity.
Weather prediction (through 3/12)
We could be in for snow (!) on Friday night and into Saturday morning before temperatures rise back into the 40s. When it drops back down below freezing on Sunday night, we could be looking at more flurries. [Click here for the National Weather Service's latest 7-day forecast for the Nyack area.]
Covid Update! (threat level: "low")
According to CDC data of recent hospitalizations and cases, Rockland's community threat level of Covid-19 is now considered "Low" after spending 6 weeks over the holidays in the "high" range and then dropping to medium throughout January. With a low designation, the CDC recommends getting tested if you have symptoms or have contact with someone who tests positive. Otherwise, live your life. (CDC stats updated 2/20/23)
Village updates
Nyack
Here's the list of all upcoming meetings posted for the Village of Nyack.
If you could use help paying your water bills, click here.
Drop off humanitarian aid for victims of the war in Ukraine (including first aid, painkillers, blankets, baby food, diapers, non-perishable food, antibiotics and more, at Village Hall, 9 N. Broadway (or at the Orangetown town hall, 26 W. Orangeburg Rd.).
Upper Nyack
South Nyack
Due to reader request, we have re-added South Nyack, which dissolved as an official village earlier this year. Please send us info about what's going on in South Nyack at info@nyacknewsandviews.com.
Orangetown
Clarkstown
The Technical Advisory Committee, which "evaluates the technical adequacy of land development applications and decides their readiness for Planning Board review," meets most Wednesdays, including this Wednesday, from 10 am to noon, in the town hall's Historic Map Room.
For a calendar list of all Clarkstown meetings and events, click here.
Other Local Updates
South Nyack advocates have filed a petition with the town of Orangetown seeking to show support for a new Elizabeth Place Playground — the grassy play area and dog park just south of 87 and right off the Esposito trail. After South Nyack dissolved in March, the town found the playground equipment at Elizabeth Place was unsafe and not compliant with ADA regulations and removed it. A new ADA compliant park has been proposed and advocates want to see the proposal approved and implemented. Click here to read and/or sign the petition.
Nyack Schools
Check out our latest Nyack Schools Report, a new regular feature we will post bi-monthly.
Find out what else is going on in Nyack-area schools at Home Page – Nyack Public Schools (nyackschools.org)
Rockland-wide
A rare polio case was recently discovered in Rockland County last summer. Here's some info on how to protect yourself:
New Yorkers can pre-register for a free polio vaccination appointment here or call 845-238-1956 to schedule. Walk-ins will also be accepted.
Vaccines are also available through local healthcare providers, including Federally Qualified Health Centers.
For more information on polio including symptoms and spread, visit NYSDOH's page here.
New Yorkers can learn more about the polio vaccine available in the U.S. at CDC's page here.
The Reviving Rockland Restaurants Grant Program will reimburse businesses between $5,000 and $25,000 for past expenses or fund future expenses for eligible outdoor dining COVID-19 mitigation equipment. Eligible entities include restaurants, food stands, food trucks, bars, saloons, lounges, taverns, bakeries, delis, cafes, breweries, wineries, and other similar places of business. For more information and to download an application visit rocklandgov.com.
Fill out this survey to help the county provide better digital services.
Connect with Nyack News and Views
Note to readers: We want to hear from you and welcome your input! What do you think we should be covering in your Rockland County village? Let us know at info@nyacknewsandviews.com. Send us story ideas, issues to investigate, letters, reviews, photos, videos, feedback and news tips. And read about our vision for delivering high-quality, hyper-local journalism and how you can help us fulfill our mission going forward.