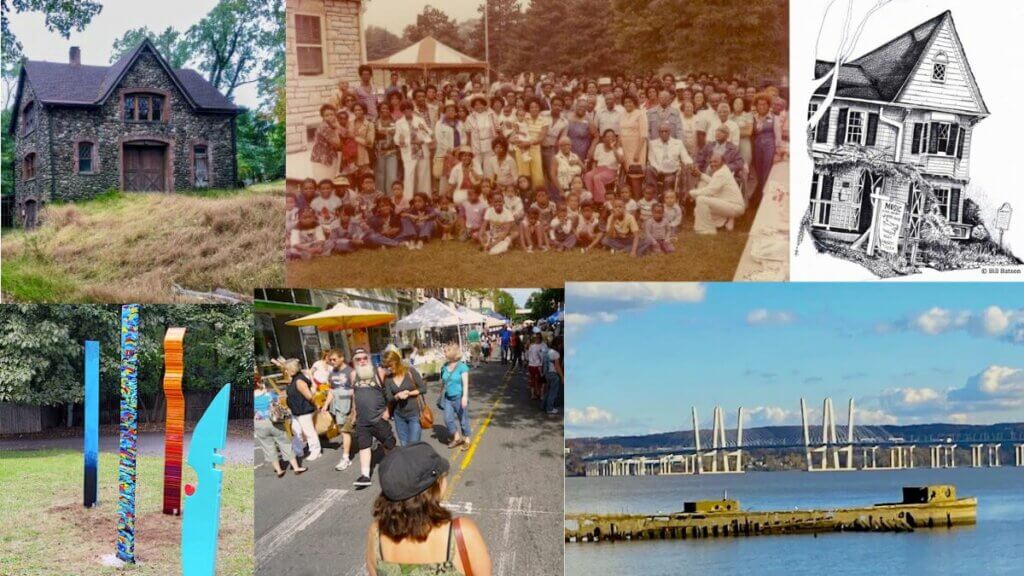 Every neighborhood needs news.
A wise, veteran journalist told me this about 20 years ago and it rang true on so many levels for me.
How else do you find out what's going on with local government, schools, safety and culture?
How else do we commemorate and share the life stories of those who pass away or mark the accomplishments and ambitions of a high school graduating class?
Where else can you find the story of a community being written in real time?
At the time, print newspapers remained thriving, powerful forces at the local and national levels. The looming existential threat posed by the insatiable, aggregating monster known as the Internet was but a dark cloud in the distance.
The storm arrived and the business of reporting, producing and distributing news has not yet recovered. Since 2004, more than 1,800 local newspapers, or about one-fourth of all papers, have closed in neighborhoods all across the country. At the same time, newsroom employment has dropped more than 50 percent.
According to new studies, this dramatic drop in local news comes with significant costs: a drop in voting participation, less political competition, and more government corruption.
Researchers recently made the case that the loss of local news is also increasing polarization. With people left drifting to their preferred cable news corner, all political issues now boil down to national and global fights for power, rather than the essential local elements of our lives — from school boards to sustainable development.
Despite this grim picture of local and global media, I'm writing today with more than a glimmer of hope for what the future can hold for this humble community news organization.
But first, let's start at the beginning.
In 2008, Dave Zornow and Doug Foster recognized two undeniable trends – a gap in Nyack coverage and a shift toward online news – which led him to start Nyack News and Views, "Nyack's newspaper without the paper."
Over the past 14 years, News & Views has covered this thriving, bustling community with varying robustness. But always covering it — with charm, character and an indelible sense of civic responsibility.
And then the pandemic came for the jugular.
With the economy shut down, advertising everywhere, especially at newspapers, dried up — even as traffic on news sites exploded with people looking for trusted, credible information amid the chaos. The loss in revenue nearly wiped this little success story, which was always operating on about half a shoestring, off the local news map.
To help stop the bleeding, News & Views turned to its readers and started soliciting donations. Although many people stepped up and offered support (thank you, donors!), the outlook was still questionable. With NNV on life support, Dave contemplated pulling the plug.
Enter your humble narrator. (Hi! I'm Alex. Nice to meet you. Doing great, thanks for asking.)
A trained journalist who has reported and edited for publications in Los Angeles, Seattle, Washington, DC and the Bronx, I moved to Nyack in late 2017.
I've taught English at a South Bronx charter high school for nearly a decade. But journalism is embedded in my DNA and I've been looking for an outlet to put these genes to work ever since leaving the industry.
Last December, my friend Matt Kelley, another former journalist, told me NNV was looking for new leadership. Despite both of us holding down full-time jobs and full-time young family responsibilities, we decided this was one of those moments to take a leap.
We've spent the last several months working with Dave to develop a plan to build and expand on the considerable legacy of NNV. While the totality of that plan remains a work in progress, consider this a progress report and call to action.
Going forward, I will be editor-in-chief of Nyack News and Views, which means I'll be responsible for all editorial content on the site.
I'll be writing and editing multiple posts each week (I've been low-key writing "The Villages" and "Weekly Recommendation" posts since February), including a regular column called "Rocklandia", which will debut in the coming weeks, and will explore what it's like (and what it means) to live here in Rockland County.
In addition to that, I'll be working on cultivating a diverse roster of regular freelance contributors to supplement the consistently outstanding work of Bill Batson (Nyack Sketch Log) and Mike Hays (Nyack People & Places).
In the coming days you'll see new work from NNV mainstay Jocelyn Cox, who is triumphantly returning with regular tales from the Chronicles of Parenting and newcomer Celia Bernhardt, a Nyack High School graduate who is covering politics for us with midterm primaries looming in mere weeks.
My overarching goal is to maintain the trust and credibility NNV has earned over the years. We want to continue to be a trusted source of local information. We want to continue to illuminate and investigate the issues affecting people. We will continue to tell the story of our community.
Specifically, we will focus on bringing you new, interesting and engaging content daily.
Take a look at the lineup.
On Mondays, we'll produce a re-imagined Villages column with a focus on highlighting the biggest news local stories. On Tuesdays, Bill will continue his iconic work with the Nyack Sketch Log. Wednesdays, we'll focus on politics, the environment and wellness. Thursdays, Mike will continue to present his delightful deep dives into local history. And on Fridays, we'll bring you the best bets for weekend entertainment and arts events.
In the near future, NNV weekends will include posts from my Rocklandia column, the Chronicles of Parenting and a focus on Nyack's vibrant, always-evolving arts, food and nightlife scene.
Ultimately, we want to build on NNV's legacy by finding new ways to tell stories and engage with our audience — using technology and adapting to new consumption habits.
Meanwhile, Matt, who has a background as a reporter, documentary film producer, and nonprofit communications consultant, will take over for Dave as Publisher of Nyack News and Views. He'll be responsible for organizational development, with an eye on making what we do more inclusive, engaging and sustainable.
And, perhaps most importantly, the one and only Bill Batson, who you know from his weekly Sketch Log columns for the last 12 years, will take on a broader role as the new Executive Director of the organization, partnering with Matt and myself to continue to grow NNV's role as a hub of conversation and civic engagement.
We have the training. We have the passion. We have a solemn sense of responsibility.
But we can't do this alone. We need your help.
Here's how.
First, we want to hear from you. Send us news tips, story ideas, photos and feedback (info@nyacknewsandviews.com). Let us know what you want to read about, what issues we should focus on, how you would like to receive your content.
Please take five minutes to answer this quick survey — we want you to help shape the future of this community organization.
Secondly, sign-up for our weekly newsletter, which will give you all of our weekly content in one tidy email, and follow us on Facebook, Instagram, and Twitter.
Thirdly, please consider making a donation to support this growing mission. Every dollar you donate will go toward producing new content and journalism for NN&V.
Why? Because every neighborhood needs news.