This week in the Villages we look at the rumor-filled and then abrupt ending of Starbucks in Nyack and what it means for the now national-chain-less village. Plus, other Nyack and Rockland-centric stories, links, notes, weather predictions, upcoming meetings, and more. Thanks for being here! (We know it's been a while since our last Villages post — we hope to get on a more regular schedule going forward.)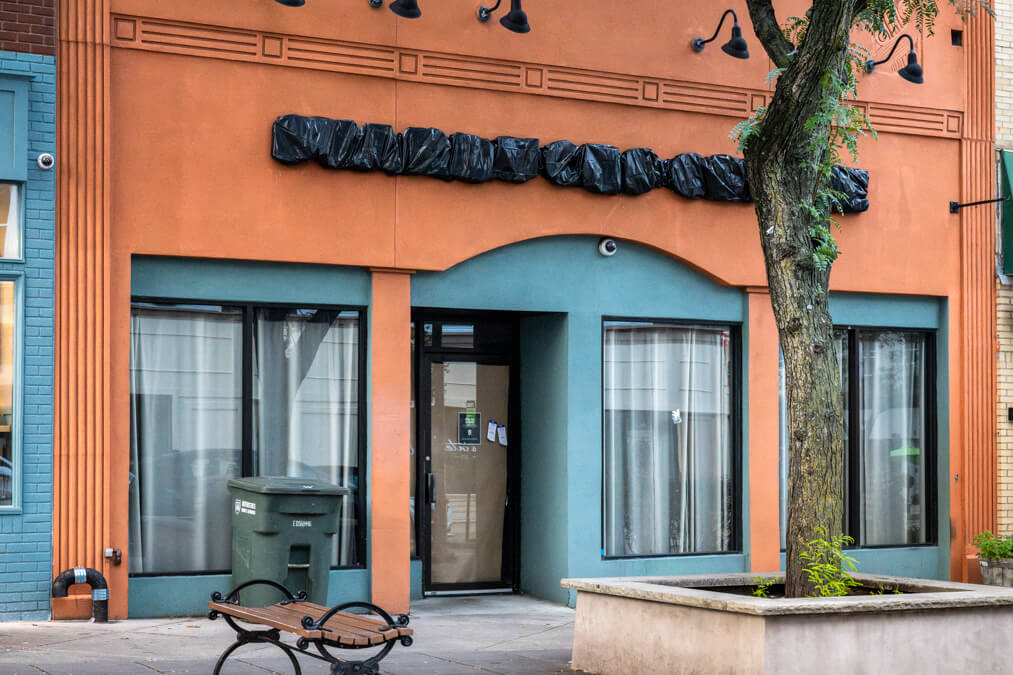 Starbuck departure leaves Nyack chain-less
The rumors swirled around Nyack for weeks like an endless Frappuccino: Starbucks, Nyack's one national chain store, was going to close.
Tomorrow. In two weeks. Maybe sometime in October. Actually, they're just moving to the empty former bank building next to Walgreens so they can employ a drive-thru.
Everyone, it seemed, had hear this rumor. And yet, the store remained open.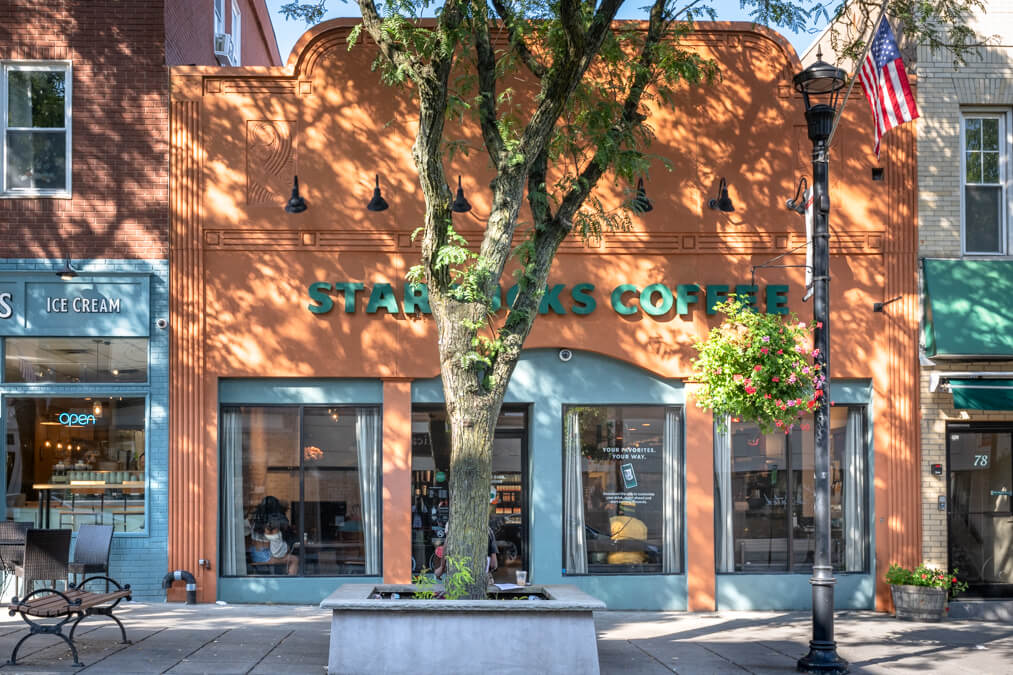 My daughter, a 7th grader who adores Starbucks for its wide assortment of sugary drinks, eclectic array of snacks, giant free ice waters and friendly baristas, came home one day a couple of weeks ago to tell us the bad news. Starbucks was closing.
Here's the exchange that followed:
Me: How do you know?
Her: My favorite barista, Justin, told me. He gave us three free drinks, three free cake pops and three pieces of free pumpkin bread. We love Justin.
Me: Wait, you know a Starbucks barista by name and you love him? I'm not ready for this.
Her: Daaa-ad [eyes rolling]. Yeah, but his name's not Justin. We just call him that.
Me: Ah, ok, that makes perfect sense. Thanks for clarifying.
Her: He told us they were about to close the store, so that's why he gave us all the free stuff. Isn't he awesome?
Yeah, dude. Totally.
Nyack News & Views, Nyack's only journalistic institution, doesn't do rumors, even if they come from trusted baristas not really named Justin. So, we decided to ask the coffee-bean-slinging behemoth what's up.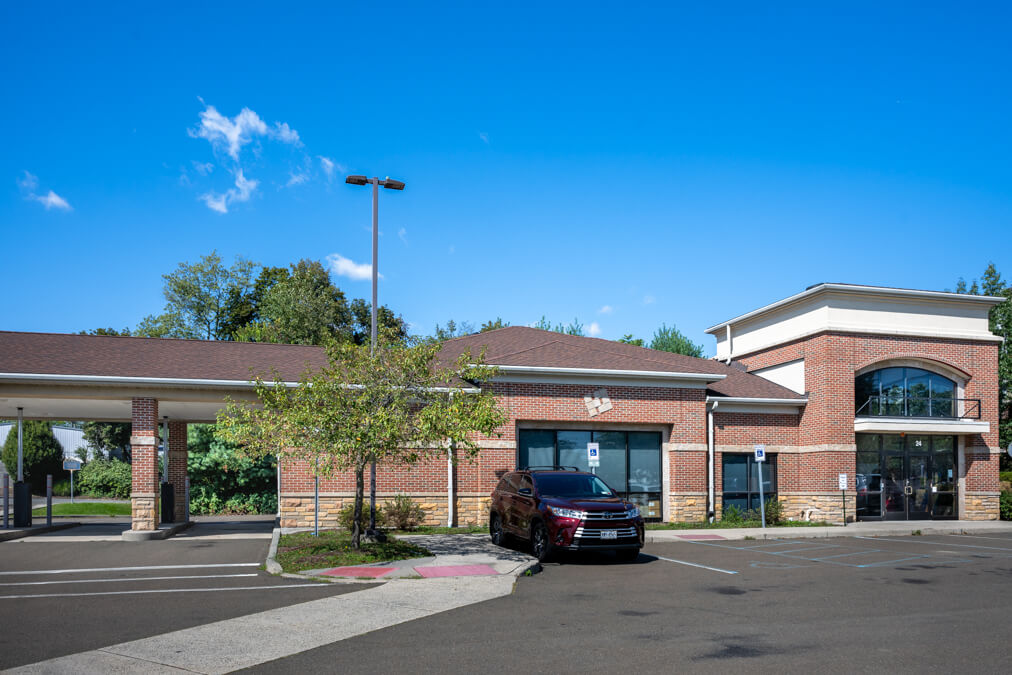 A spokesperson for the Seattle-bred company responded quickly last Wednesday, saying: "Thank you for your interest in Starbucks. At this time, we remain focused on serving our customers in Nyack and have no plans to announce regarding this store. We will be sure to follow up should this change. Additionally, Starbucks is always looking for great locations to better meet the needs of our customers, and we are happy to confirm that we will be opening a new location at 25 Route 304 in Nanuet, NY during the summer of 2024. You may attribute this information to a Starbucks spokesperson."
Four days later, Starbucks was closed. Permanently.
(Note: After seeing some verbal karate at work in the above statement, we followed up and asked Starbucks, point blank, if they were going to close and received no response.)
Now, while my daughter might be upset — as will the stalwart customers who would work there for hours or use the bathroom or get gigantic free ice waters without being hassled — Nyack is by no means a coffee shop desert.
In fact, I can name at least five places in town I would rather get my coffee at for reasons of taste and a preference to support locally owned small businesses. (Note: I won't dive into my personal animosity for Starbucks owner Howard Schultz who sold my beloved Seattle Supersonics and his soul to Oklahoma oil barons for a few hundred million more bucks, but I digress. And no, we won't accept your apology, especially when it comes during a failed egomaniacal and blindly self-unaware presidential run! Ok, now I'll digress.)
Still, it marks the end of an interesting era for Nyack. Oddly, Starbucks being the village's only national chain store made it kind of unique. There was a place for it. And now there isn't.
While new stores continue to open — anybody tried the new Tibetan restaurant, Himalya Tibet Momo where the old Alain's used to be? Or perused our new bookstore, Big Red Books — it does feel like attrition is always part of even the most bustling of small downtowns. There's a little fear that comes with a loss like this. Why is this happening? What are we losing? Is something bigger going on here?
In this case, I think we'll be alright.
Although it may take my daughter a few days to get over Justin and the glaring lack of cake pops.
Stay tuned and reach out at info@nyacknewsandviews.com if you have remembrances, ideas, questions or news tips.
(Additional reporting for this story by Kate Pastor and Naya Kratz)
In other news:
Apparently, Pearl River's done some work in addressing racism among their fans and Nyack is willing to take them on in official sporting events again, with some caveats:
This story about a Spring Valley school police officer being reassigned and then reinstated (kudos to these activist students!) over some bizarre political beef that also led to the firing and subsequent re-hiring of the local police chief is both weird and worth a read: Spring Valley students rally for reassigned school resource officer (lohud.com)
Congrats Visit Nyack!: https://x.com/rocklandgov/status/1703755762642854163?s=20
Let's go, Red Hawks!
ICYM NNV's weekly features: Bill Batson's latest "Nyack Sketch Log"; Mike Hays' most recent "Nyack People & Places"; and our coverage in our last edition of "The Villages"; Our latest Nyack Schools Report. If you haven't read it yet, please check our vision for the future of Nyack News & Views and how you can help build our coverage and capacity.
Weather prediction (through Oct. 2)
Heavy, heavy run coming Friday and into Saturday, but then should be a gorgeous Sunday. [Click here for the National Weather Service's latest 7-day forecast for the Nyack area. Click here for the latest Air Quality Index report for Nyack.]
4 Months Later: Still looking for answers in the death of Sean Harris
We continue to look into the case of Sean Harris, who died under suspicious circumstances after an hours-long standoff with police on May 30.
Watch the video from Truth 2 Power below to learn more about what happened and why family, friends and police reform advocates say they want answers.
Here's our breakdown of what happened.
Here's Lohud reporter Nancy Cutler's in-depth piece on Harris and his mother's suspicions about her son's death here.
Village updates
Nyack
Here's the list of all upcoming meetings posted for the Village of Nyack.
If you could use help paying your water bills, click here.
Drop off humanitarian aid for victims of the war in Ukraine (including first aid, painkillers, blankets, baby food, diapers, non-perishable food, antibiotics and more, at Village Hall, 9 N. Broadway (or at the Orangetown town hall, 26 W. Orangeburg Rd.).
Upper Nyack
South Nyack
Thanks to reader request, we have re-added South Nyack, which dissolved as an official village earlier this year. Please send us info about what's going on in South Nyack at info@nyacknewsandviews.com.
Orangetown
Clarkstown
The Technical Advisory Committee, which "evaluates the technical adequacy of land development applications and decides their readiness for Planning Board review," meets most Wednesdays, including this Wednesday, from 10 am to noon, in the town hall's Historic Map Room.
For a calendar list of all Clarkstown meetings and events, click here.
Other Local Updates
South Nyack advocates have filed a petition with the town of Orangetown seeking to show support for a new Elizabeth Place Playground — the grassy play area and dog park just south of 87 and right off the Esposito trail. After South Nyack dissolved in March, the town found the playground equipment at Elizabeth Place was unsafe and not compliant with ADA regulations and removed it. A new ADA compliant park has been proposed and advocates want to see the proposal approved and implemented. Click here to read and/or sign the petition.
Nyack Schools
Check out our latest Nyack Schools Report, a new regular feature we will post bi-monthly.
Find out what else is going on in Nyack-area schools at Home Page – Nyack Public Schools (nyackschools.org)
Rockland-wide
A rare polio case was recently discovered in Rockland County last summer. Here's some info on how to protect yourself:
New Yorkers can pre-register for a free polio vaccination appointment here or call 845-238-1956 to schedule. Walk-ins will also be accepted.
Vaccines are also available through local healthcare providers, including Federally Qualified Health Centers.
For more information on polio including symptoms and spread, visit NYSDOH's page here.
New Yorkers can learn more about the polio vaccine available in the U.S. at CDC's page here.
The Reviving Rockland Restaurants Grant Program will reimburse businesses between $5,000 and $25,000 for past expenses or fund future expenses for eligible outdoor dining COVID-19 mitigation equipment. Eligible entities include restaurants, food stands, food trucks, bars, saloons, lounges, taverns, bakeries, delis, cafes, breweries, wineries, and other similar places of business. For more information and to download an application visit rocklandgov.com.
Fill out this survey to help the county provide better digital services.
Musical Outro
Check out the Scott Wendholdt/Adam Kolker Quartet at Maureen's Jazz Cellar this Friday, Aug. 4th. Here's a taste:
Connect with Nyack News and Views
Note to readers: We want to hear from you and welcome your input! What do you think we should be covering in your Rockland County village? Let us know at info@nyacknewsandviews.com. Send us story ideas, issues to investigate, letters, reviews, photos, videos, feedback and news tips. And read about our vision for delivering high-quality, hyper-local journalism and how you can help us fulfill our mission going forward.