In the late summer of 1889, the picturesque hills above South Nyack were graced by the presence of not one, but two U.S. Presidents – Grover Cleveland, the 22nd and 24th POTUS. Nestled in the embrace of Nyack's premier resort, the magnificent Prospect House, Cleveland found a few hours of solace and leisure between his terms in office. Villagers overcome with joy at the visit of a President, followed him everywhere they could.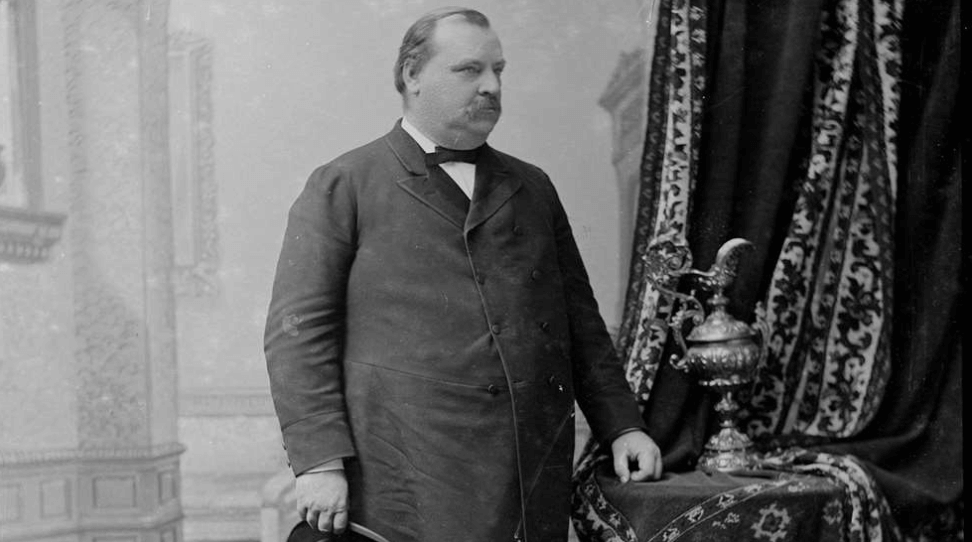 Prospect House
Prospect House, originally christened the Palmer House in honor of its visionary builder, Mrs. Palmer, made its debut in 1876. Poised on the hills where South. Highland Avenue gracefully curves east toward what is now Bradley Parkway, this four-story, mansard-roofed marvel faced eastward, offering guests a sweeping vista of the Hudson River. A sweeping veranda on the first floor welcomed guests to revel in the breathtaking panorama.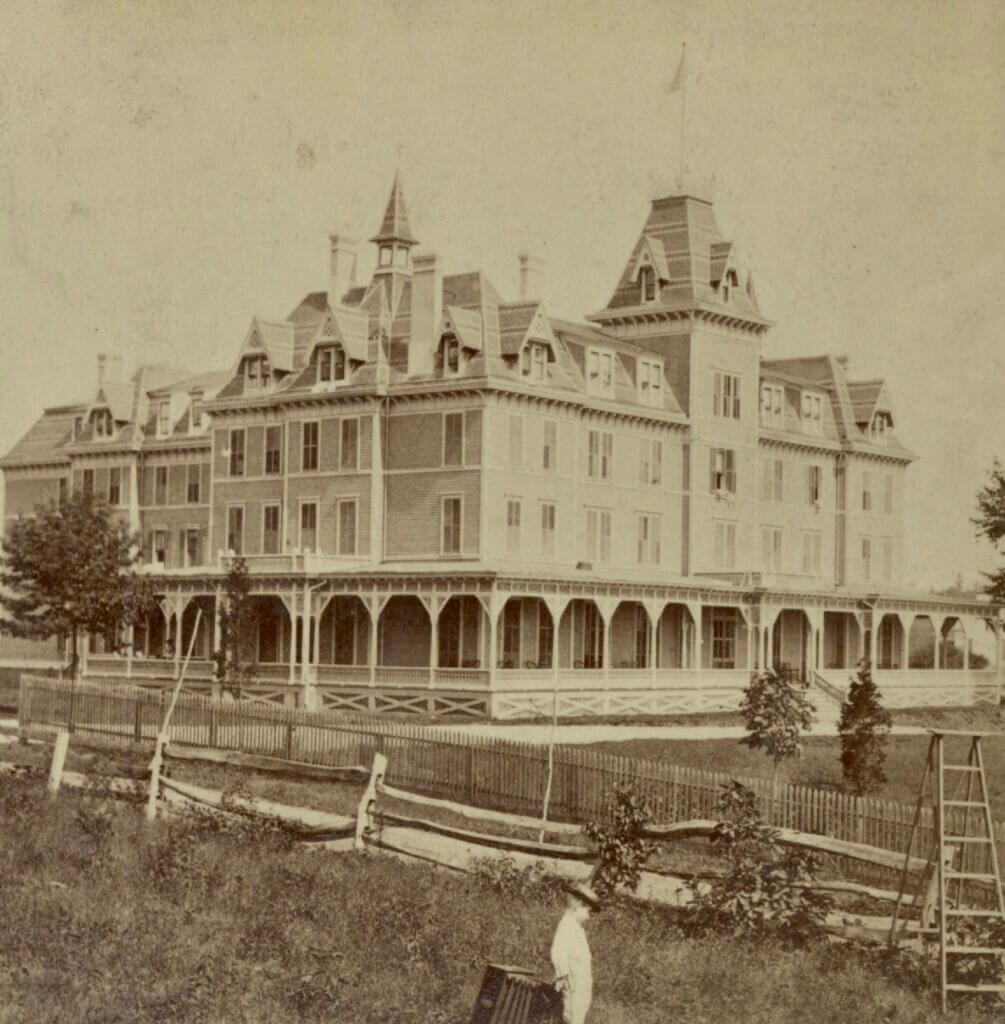 Around 1880, Jefferson Porter assumed ownership from Mrs. Palmer. Infused with an appreciation for the breathtaking scenery, he bestowed the name Prospect House upon it. Porter's enhancements, including the addition of cottages and a stable, transformed the property into a veritable haven. The hotel now boasted approximately 150 well-appointed rooms, a sprawling 100-foot dining hall, and an opulent parlor gracing its northern side.
Nyack's allure as a summer retreat burgeoned in the wake of the Civil War, attracting urbanites seeking refuge from the stifling heat and maladies of city life. Prospect House, with its opulence and charm, ensnared the hearts of the New York and Philadelphia elite, hosting glittering balls where guests displayed a dazzling array of diamonds worth a small fortune.
Cleveland's Brief First Visit to Nyack
Cleveland's initial visit to Nyack's Prospect House in July 1889 was understated. The Northern Railroad "flyer" delivered him shortly to the Nyack train station before 6 p.m. Following a brief excursion to Hook Mountain and back, Cleveland, captivated by the scenic splendor, professed his astonishment at the region's hidden beauty. Later, after a hearty dinner with Mr. Bangs and Mr. John Sinclair, a regular guest, the trio retired to the veranda to enjoy cigars and take in the majestic Hudson view.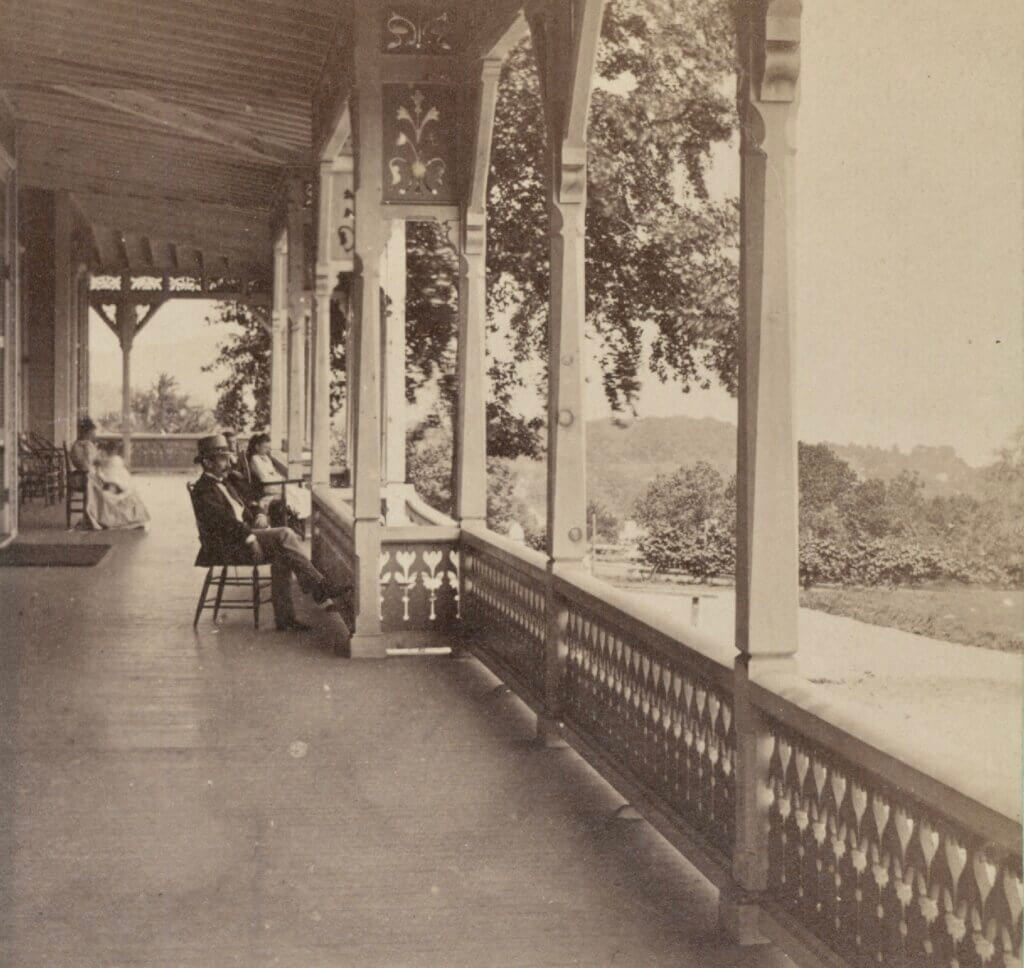 News of Cleveland's presence spread like wildfire, culminating in an impromptu Democrat rally on the lawn. The Nyack Cornet Band struck up "Hail to the Chief," and calls for a speech reverberated through the air. Preferring handshakes over words, Cleveland bid his supporters goodnight, departing Nyack on the 8:12 a.m. morning train.
Cleveland Brings Wife for Second Nyack Visit
Cleveland's second visit on September 21, 1889, saw the President accompanied by his wife, Francis Folsom Cleveland, the youngest First Lady in history. They joined an ongoing clambake on the hotel's west lawn. Seated at the head of a long table, Cleveland presided over the festivities, flanked by notable figures including Mr. Porter and George Bardin, owner of Nyack's St. George Hotel. Over 42 other guests reveled in this opulent clambake, served by a staff adorned in formal attire.
Laughter and banter filled the air, with Mr. Cleveland wholeheartedly engaging in the conviviality. As the meal concluded, a passing shower prompted a retreat to the nearby carriage house, where they awaited the rainbow that followed – a fitting conclusion to an exquisite dining experience.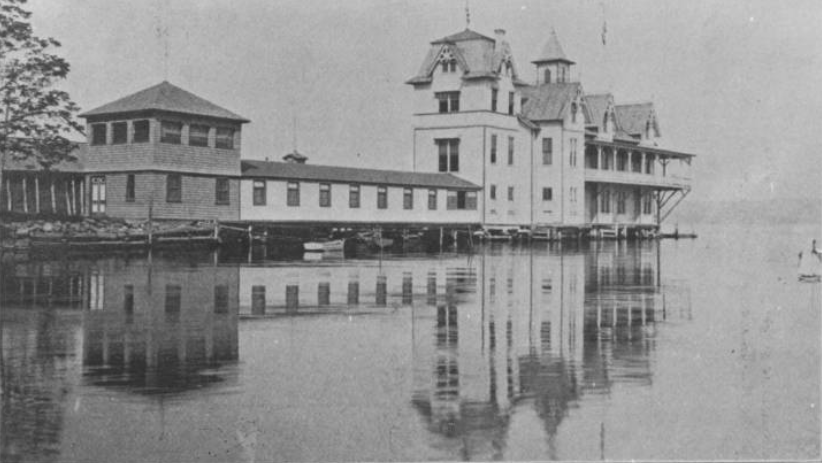 The subsequent morning, Cleveland and a select group embarked on a cruise up the Hudson, guided by Mr. Bardin. A highlight of the journey was the Nyack Rowing Association building, a testament to the region's nautical prowess. Their course wound through historic sites in Tappan and along River Road to Piermont and Sparkill. The apex of Cleveland's visit was his admiration for William Gray's Victorian home, situated at the corner of South Broadway and Voorhis Avenue. So entranced was he that he drew inspiration from it for the renovation of his Cape Cod summer residence, which he christened Grey Gables. With fond farewells, the Clevelands departed Nyack aboard the Monday morning train.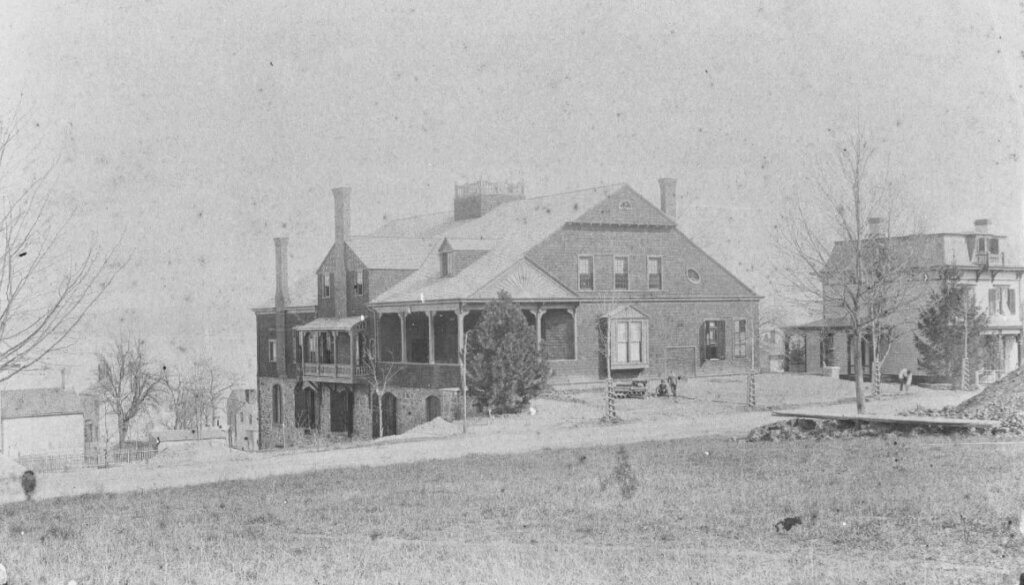 Did the Cleveland's Return?
Despite their promise to return in October, the Clevelands never did. In a curious twist of fate, the next President to grace Nyack with his presence was Benjamin Harrison, the man Cleveland defeated for his second term in 1894.
---
Michael Hays is a 35-year resident of the Nyacks. Hays grew up the son of a professor and nurse in Champaign, Illinois. He has retired from a long career in educational publishing with Prentice-Hall and McGraw-Hill. Hays is an avid cyclist, amateur historian and photographer, gardener, and dog walker. He has enjoyed more years than he cares to count with his beautiful companion, Bernie Richey. You can follow him on Instagram as UpperNyackMike
Nyack People & Places, a weekly series that features photos and profiles of citizens and scenes near Nyack, NY, is brought to you by
Sun River Health
, and
Weld Realty
.