This week in the Villages, we unpack debates about a potential village housing project. Plus, an update about a body found at the marina and other local stories, quotes and videos of the week – including a weather prediction, a COVID update, upcoming meetings and more. Thanks for being here!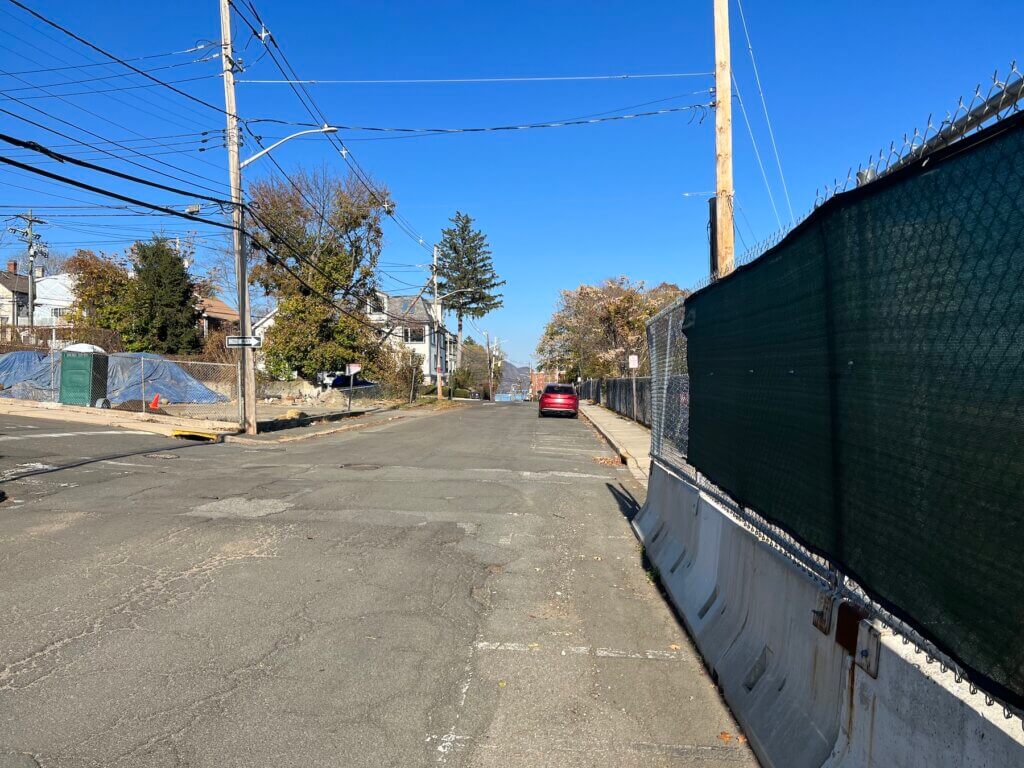 Housing Debate
We'll start with a local debate surrounding a petition calling on the Zoning Board not to allow a local developer a variance to build an 8-unit apartment on Fourth Avenue and Gedney Street, an area designated for two-family homes.
Read the petition here.
Stay tuned and reach out at info@nyacknewsandviews.com if you have questions or tips regarding housing in the village.
In other news:
Orangetown Police are investigating the death of a woman whose body was found in the water at the Nyack Marina boat launch at around 3 p.m. on Sunday. Police have identified the victim but will not release her name until her family is notified. Anyone with information is encouraged to contact the Orangetown Police at (845) 359-3700.
Local activist organization Voices of Rockland is collecting a memorial scholarship fund for SUNY New Paltz students in honor of one of their members, Jordan Taylor. Taylor was a Spring Valley local known for working to improve education opportunities for Black and brown students at the East Ramapo school district and SUNY New Paltz, both of which he attended. The scholarship will help support a student in the Black Studies Department. Donate and learn more.
On Saturday, a young man was stabbed multiple times after an argument with a group of people at a pool in Rockland Lake State Park, according to News 12. The victim's injuries are not life threatening. New York State Police are investigating the incident and believe three to four suspects were involved.
ICYM NNV's weekly features: Bill Batson's latest "Nyack Sketch Log"; Mike Hays' most recent "Nyack People & Places"; and our coverage in our last edition of "The Villages"; Our latest Nyack Schools Report. If you haven't read it yet, please check our vision for the future of Nyack News & Views and how you can help build our coverage and capacity.
Weather prediction (through July 30)
[Click here for the National Weather Service's latest 7-day forecast for the Nyack area. Click here for the latest Air Quality Index report for Nyack.]
Covid Update! (threat level: still "low")
According to CDC data of recent hospitalizations and cases, Rockland's community threat level of Covid-19 is now considered "Low" and has been for six months now. With a low designation, the CDC recommends getting tested if you have symptoms or have contact with someone who tests positive. Otherwise, live your life.
60 Days Later: Still looking for answers in the death of Sean Harris
We continue to look into the case of Sean Harris, who died under suspicious circumstances after an hours-long standoff with police on May 30.
Watch the video from Truth 2 Power below to learn more about what happened and why family, friends and police reform advocates say they want answers.
Here's our breakdown of what happened.
Here's Lohud reporter Nancy Cutler's in-depth piece on Harris and his mother's suspicions about her son's death here.
Village updates
Nyack
Here's the list of all upcoming meetings posted for the Village of Nyack.
If you could use help paying your water bills, click here.
Drop off humanitarian aid for victims of the war in Ukraine (including first aid, painkillers, blankets, baby food, diapers, non-perishable food, antibiotics and more, at Village Hall, 9 N. Broadway (or at the Orangetown town hall, 26 W. Orangeburg Rd.).
Upper Nyack
South Nyack
Thanks to reader request, we have re-added South Nyack, which dissolved as an official village earlier this year. Please send us info about what's going on in South Nyack at info@nyacknewsandviews.com.
Orangetown
Clarkstown
The Technical Advisory Committee, which "evaluates the technical adequacy of land development applications and decides their readiness for Planning Board review," meets most Wednesdays, including this Wednesday, from 10 am to noon, in the town hall's Historic Map Room.
For a calendar list of all Clarkstown meetings and events, click here.
Other Local Updates
South Nyack advocates have filed a petition with the town of Orangetown seeking to show support for a new Elizabeth Place Playground — the grassy play area and dog park just south of 87 and right off the Esposito trail. After South Nyack dissolved in March, the town found the playground equipment at Elizabeth Place was unsafe and not compliant with ADA regulations and removed it. A new ADA compliant park has been proposed and advocates want to see the proposal approved and implemented. Click here to read and/or sign the petition.
Nyack Schools
Check out our latest Nyack Schools Report, a new regular feature we will post bi-monthly.
Find out what else is going on in Nyack-area schools at Home Page – Nyack Public Schools (nyackschools.org)
Rockland-wide
A rare polio case was recently discovered in Rockland County last summer. Here's some info on how to protect yourself:
New Yorkers can pre-register for a free polio vaccination appointment here or call 845-238-1956 to schedule. Walk-ins will also be accepted.
Vaccines are also available through local healthcare providers, including Federally Qualified Health Centers.
For more information on polio including symptoms and spread, visit NYSDOH's page here.
New Yorkers can learn more about the polio vaccine available in the U.S. at CDC's page here.
The Reviving Rockland Restaurants Grant Program will reimburse businesses between $5,000 and $25,000 for past expenses or fund future expenses for eligible outdoor dining COVID-19 mitigation equipment. Eligible entities include restaurants, food stands, food trucks, bars, saloons, lounges, taverns, bakeries, delis, cafes, breweries, wineries, and other similar places of business. For more information and to download an application visit rocklandgov.com.
Fill out this survey to help the county provide better digital services.
Musical Outro
Check out the Scott Wendholdt/Adam Kolker Quartet at Maureen's Jazz Cellar this Friday, Aug. 4th. Here's a taste:
Connect with Nyack News and Views
Note to readers: We want to hear from you and welcome your input! What do you think we should be covering in your Rockland County village? Let us know at info@nyacknewsandviews.com. Send us story ideas, issues to investigate, letters, reviews, photos, videos, feedback and news tips. And read about our vision for delivering high-quality, hyper-local journalism and how you can help us fulfill our mission going forward.