For almost 125 years, Nyack College and its predecessor, the Missionary Training Institute, held prominence on the northern slopes of South Mountain in South Nyack. However, after selling their Nyack properties to the Yeshiva of Viznitz D'Khal Torath Chaim in 2020, the college underwent a name change to Alliance University and relocated to Manhattan. Unfortunately, the recent loss of accreditation has led to the permanent closure of the college.
Rev. A. B. Simpson, the founder of the Christian and Missionary Alliance in New York City, had a vision of creating a year-round Bible school to rival the popular evangelical resort, Ocean Grove, in New Jersey. Simpson's initial acquisition of 26 acres in South Nyack for his newly named Missionary Training Institute (MTI) surprised Nyack. The scenic beauty of the landscape and the proximity to transportation at the South Nyack train station made it an ideal location for a growing college. Simpson's vision for the school left a lasting impact on the village.
Here is the story of the organization that later became Nyack College and its beginnings in Nyack.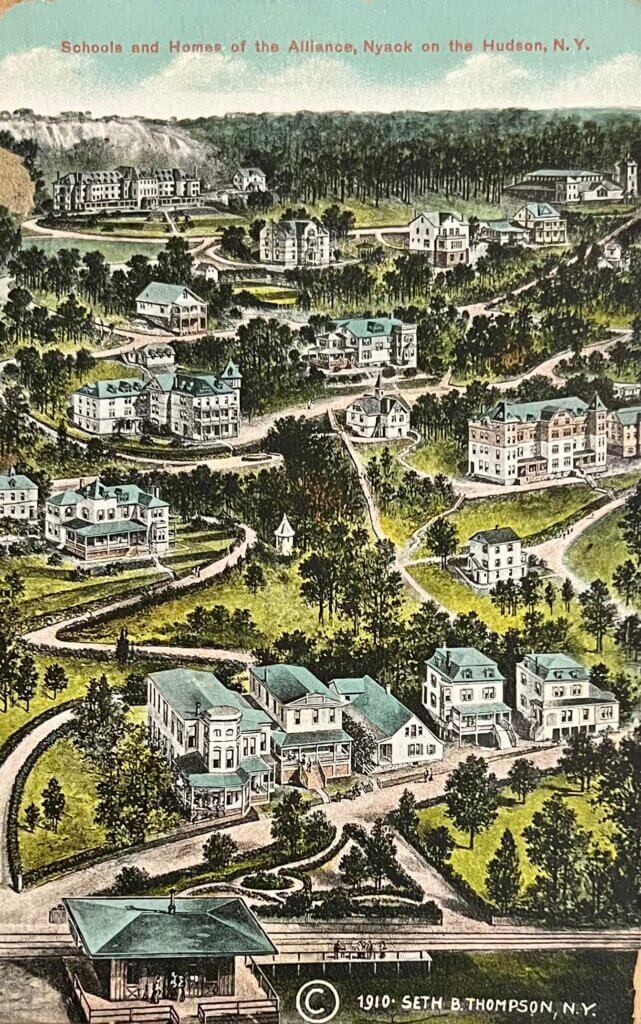 A.B. Simpson, Founder
Alfred Benjamin Simpson, born on December 15, 1843, was a visionary with a mission to bring "the Bible to the world" by energizing and training missionaries. His unique approach involved building an evangelical organization that was open to all denominations without becoming a religious denomination itself. Simpson's inclusive nature, combined with his musical talent and natural charisma, made him the top religious fundraiser of the Gilded Age.
Simpson felt called to preach at an early age and became a pastor in Hamilton, Ontario, immediately after graduating from Knox College in Toronto in 1865. In 1873, he became the minister of a Presbyterian Church in Louisville, where he first conceived the idea of preaching the gospel to the common person.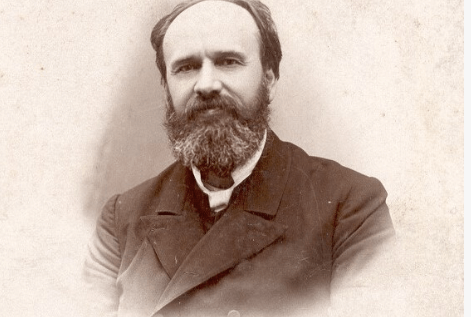 ---
At the age of 36, Simpson took the pulpit at the W. 13th Street Presbyterian Church in New York City, a large Greek Revival building that still stands today as an apartment building. There, he began evangelizing to the spiritually underserved, poor immigrants, with around 2,000 people attending his Sunday evening services. In 1880, he published the first illustrated missionary magazine in America and two years later started the Alliance Weekly. Simpson's skills as a writer complemented his oratory abilities. He authored 110 books and composed and wrote lyrics for 100 hymns.
The disparity between his preaching to the comfortable Presbyterian society in New York City and the excluded immigrants who were not allowed in the 13th St. church became untenable. Simpson struck out on his own and started holding services at Caledonian Hall, a dance hall on 8th Ave. and 13th St., while working to establish a school for missionaries.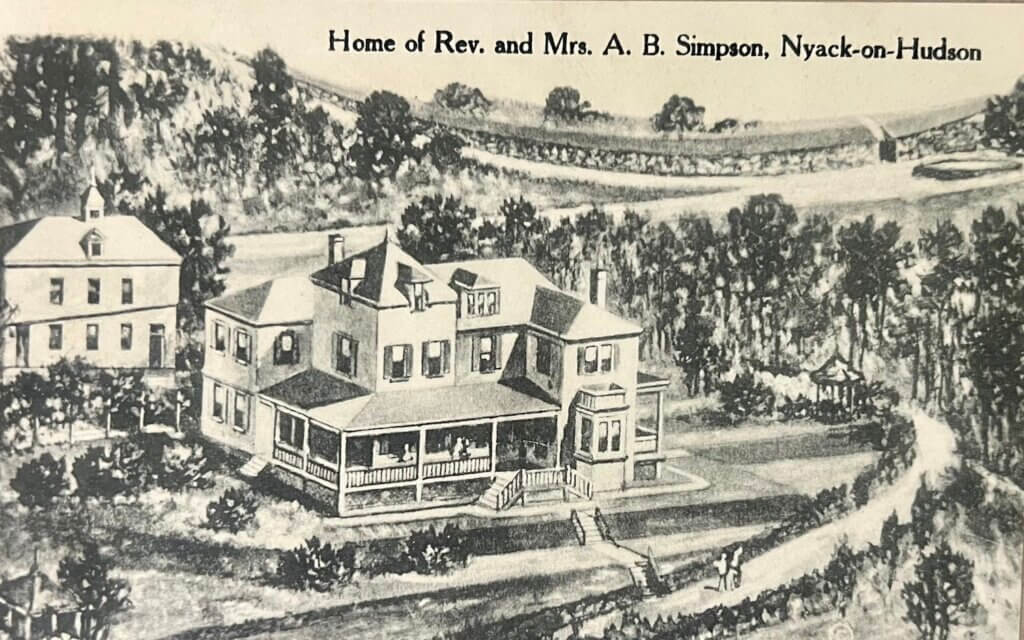 Founding of the Missionary Training Institute
The Christian and Missionary Alliance served as the umbrella organization for Simpson's vision. The Missionary Training Institute (MTI), known by several different names initially, became the educational arm of the organization. By 1884, five graduates of Simpson's missionary school were already working in the Belgian Congo. In 1890, the school relocated to a large new building on 8th Ave., changing its name to the New York Missionary Training College. Nearby stood Simpson's Gospel Tabernacle, with a membership of 1,200, and the Berachah Home for holistic healing, which reflected another of Simpson's core beliefs.
By 1897, the school was overflowing with students. Fifty students resided in the college, and another 150 lived in Berachah Home. Building a larger college in New York City proved to be prohibitively expensive, leading to the search for a new location. The exact details of how the properties on Nyack Heights were acquired remain unknown, but it is speculated that Simpson may have had previous contact with Ross Taylor, a Nyack minister with an interest in missionary work who had property for sale.
The South Nyack Heights Neighborhood in 1896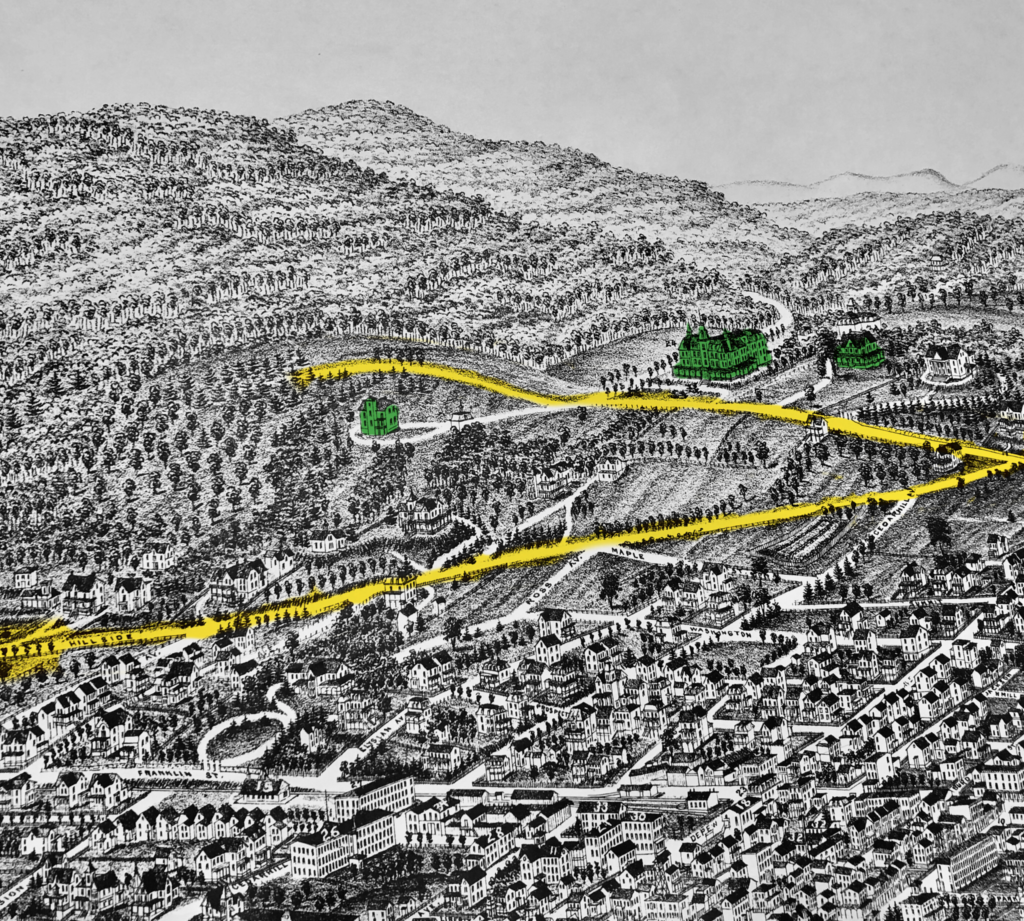 Nyack Heights, then considered a geographical division of South Nyack, was appropriately named. At its highest point, approximately 440 feet, it stood as the highest point in the Nyacks. In 1896, only a few large estates and a hotel occupied Nyack Heights.
A 100-room Victorian hotel, known as Prospect House, occupied the corner of S. Highland and South Blvd. just below the college during the Gilded Age. It was a stunning contrast to the evangelical college. With its 100-foot-long dining hall and veranda on three sides, it attracted summer guests from New York City and Philadelphia. However, the Prospect Hotel's proximity to MTI was short-lived, as it was destroyed by a fire in 1898 and never rebuilt. The college would later buy this property.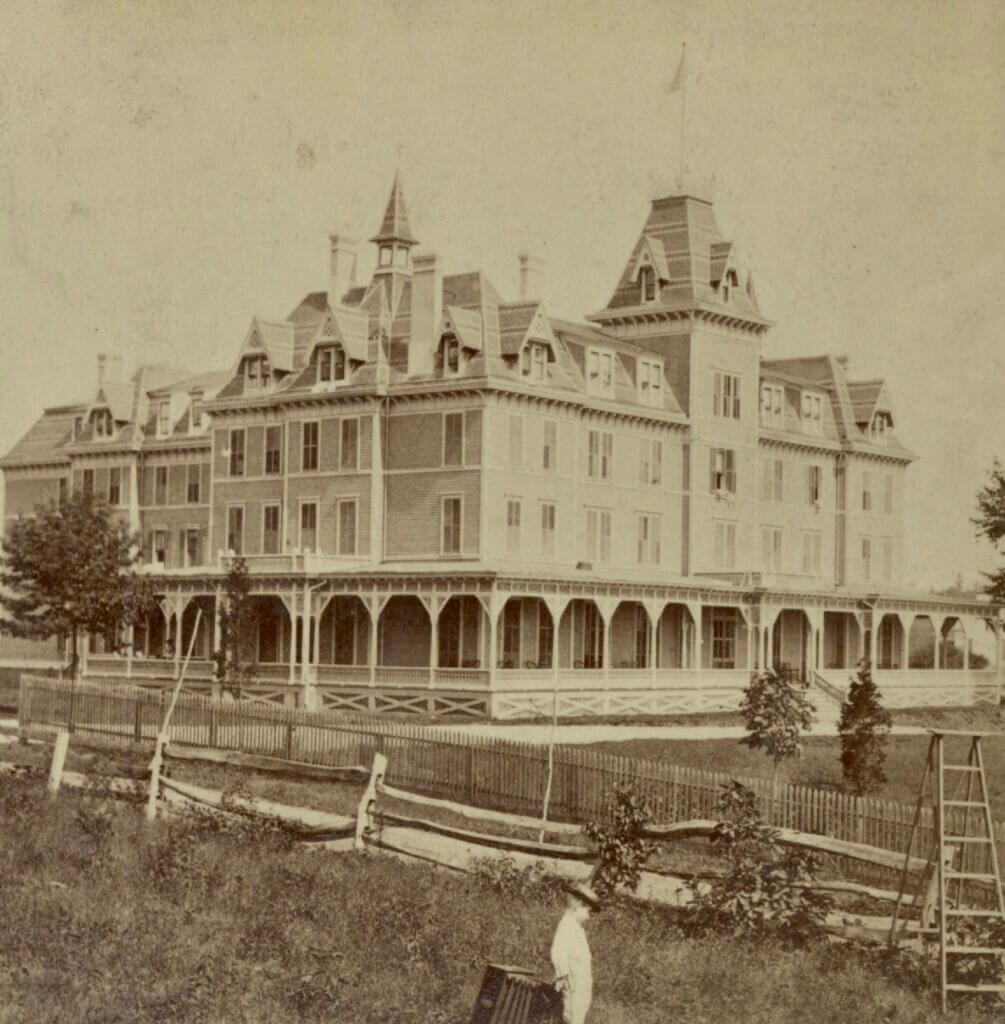 Stephen Rowe Bradley's 39-acre Victorian estate, designed in a feudal-style, featured a house, barn, and outbuildings surrounded by fields and fruit trees. Situated just downhill from the Prospect House, Bradley played a significant role in Nyack as a civic and business leader, involved in institutions such as the Nyack National Bank, Rockland Light and Power Company, and the Nyack Library.
MTI Moves to Nyack Heights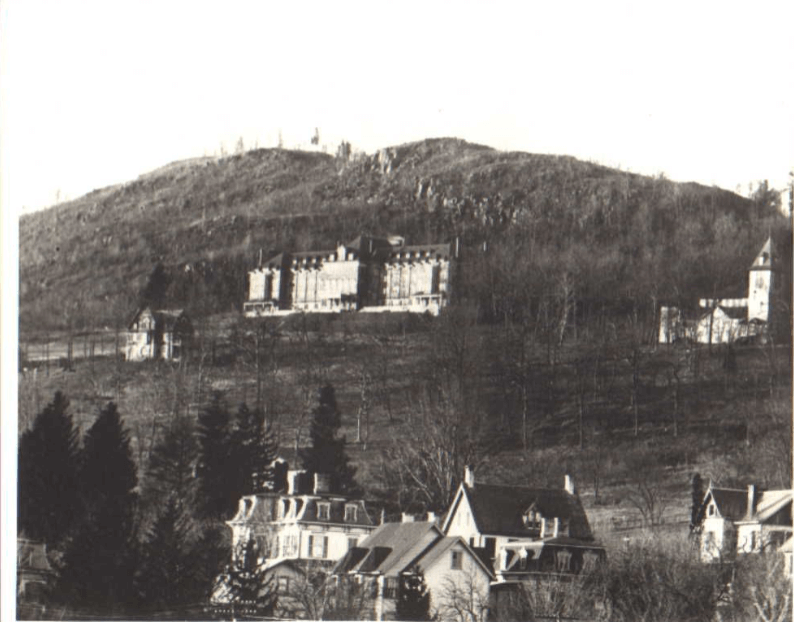 Simpson successfully purchased two adjacent estates owned by Ross Taylor and E. G. W. Woerz, along with a separate property for his own home. Woerz, a wealthy partner of Beadleston & Woerz Empire Brewery, the largest beer manufacturer in New York City, owned numerous properties in the Nyacks. He built a large stone estate house called "The Cliffs" on a 14-acre property near what is now South Blvd. The initial plan for The Cliffs was to transform it into an orphanage, but it eventually became a place for divine healing known as Harmony Hall.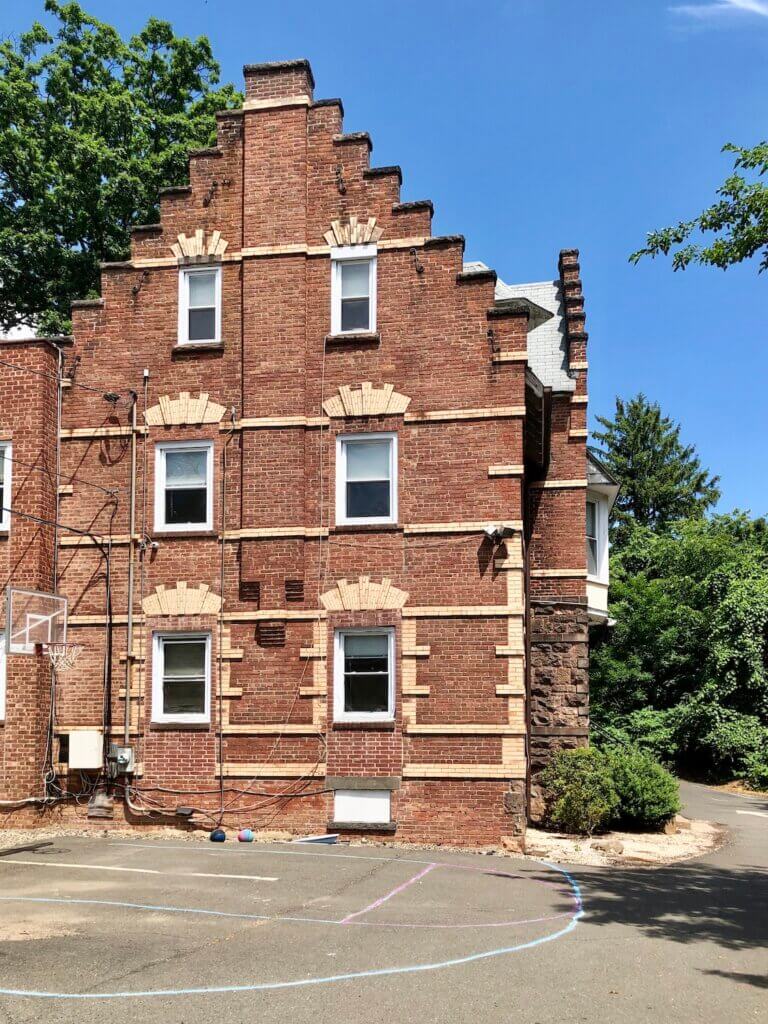 Just below the Woerz estate, Simpson acquired the 12-acre Ross Taylor property. Taylor, a minister, and the son of a Methodist Church bishop, promoted missionary work in Africa and published a newsletter and several books, including the Women's Missionary Friend. In 1884, a large stone house was built to replace Taylor's original house, which had tragically burned down, claiming the lives of four of his children. The rebuilt house, named Berachah Home, was expanded to accommodate 100 guests. Over time, the building transitioned into Berachah Hall of Music for music studies. In 1986, Berachah Hall burned down. The renovated structure now serves as a private residence.
In November 1896, MTI acquired an additional 12 adjoining acres, expanding their initial property holdings to 38 acres. The Rockland County Journal, the local newspaper, expressed excitement about the benefits brought by the new owner, stating, "Not only will the property purchased by the Alliance be greatly improved, but all adjoining land will be greatly enhanced in value."
Two new buildings were swiftly erected: a large summer tabernacle with seating for 1,500-2,000 (now the site of Pardington Hall) and what would become Simpson Hall.
Simpson Hall
On April 24, 1897, the cornerstone for a new college building, Simpson Hall, was laid. For this event, A.B. Simpson engaged two special trains, with 7 and 4 coaches, respectively, to transport approximately 800 members from the city. Led by Simpson's son, George, the group marched uphill from the South Nyack village green while singing "Let Us Walk in the Light." During the ceremony, Simpson shared his vision of a missionary school for men and women within this citadel of rocks. He unfurled the Alliance banner, adorned with blue, crimson, and purple.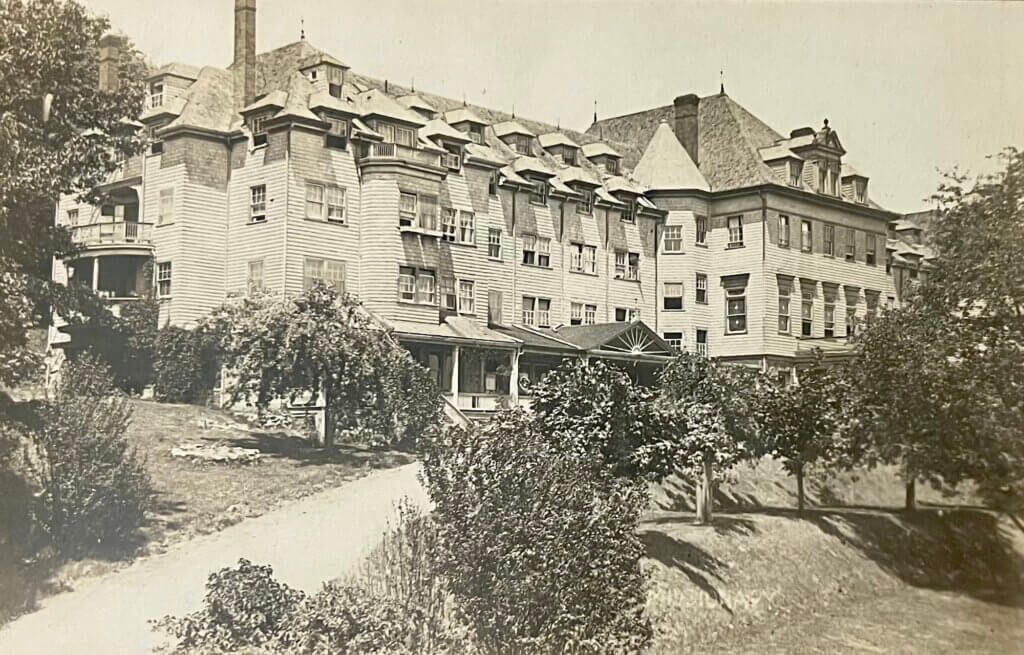 Completed in 1898, Simpson Hall stood as one of the largest wooden Victorian structures in the Hudson Valley. It provided housing for 250 students, with men and women segregated on the first floor by a kitchen and library. The second floor housed a chapel, and classrooms occupied the upper floors. The college strictly enforced social divisions, prohibiting dating until the 1940s. Even then, the sexes could only mingle on certain afternoons and three specific nights a week.
Simpson Hall remained a cornerstone of the college. However, by 1959, the building no longer met code requirements and was deemed unfit for habitation by the Village of South Nyack. It fell into disuse until 1981 when it underwent a complete renovation to bring it up to code.
Simpson, Fundraiser Extraordinaire
Simpson excelled at fundraising, which greatly contributed to the college's successful start on new grounds with a new building. In 1896, he raised over $100,000 at Old Orchard, ME, an evangelical summer encampment he had started a decade earlier. The following year, he set a record-breaking fundraising amount of $125,000 at Carnegie Hall. At Old Orchard, people donated jewelry, watches, and even a grand piano.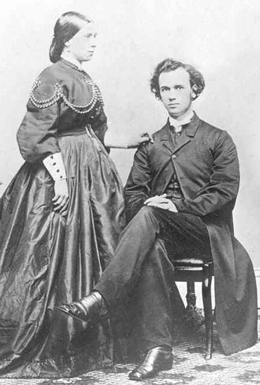 Simpson's speeches seamlessly blended evangelism with his mission to alleviate global poverty. His message resonated with audiences, and he welcomed members from any religious denomination. Even his daughter Margaret joined the Salvation Army in New York City in 1899 with her father's blessing. Simpson's views embraced religious diversity, and he stated, "I am liberal in my views and do not believe there is no other form of religion than that of the Christian Alliance."
Pardington Hall
Through Simpson's final major fundraising effort, another building was constructed to house classrooms, a large chapel, and administrative offices. Pardington Hall, named after George Pardington, a long-term MTI teacher who overcame personal obstacles, including disability caused by abuse during his childhood, was dedicated on March 25, 1913. Chapel attendance in Pardington Hall was mandatory for students, with a gender divide marked by an invisible line down the auditorium. Married couples were seated in the middle.
In 1971, Pardington Hall suffered fire damage but was subsequently renovated. It then became the Nyack College School of Music, featuring a 505-seat auditorium named the Olson Auditorium, in honor of the college's long-time music director, Dee Olson. The student radio station WNYK was also housed in Pardington Hall.
Spanish Flu Pandemic
In October 1918, the second wave of the Spanish flu pandemic hit Nyack, as it did in many other parts of the United States. A committee composed of the Boards of Health from the three Nyacks searched for an emergency hospital but faced rejection at all sites except one. Dr. Simpson promptly responded to the committee's request by offering a bungalow on the MTI campus. The bungalow, equipped with rooms on a single floor, served as a temporary hospital with beds and essential supplies. The committee expressed special gratitude to Simpson, while remaining optimistic that stringent measures would soon overcome the disease.
The End of an Era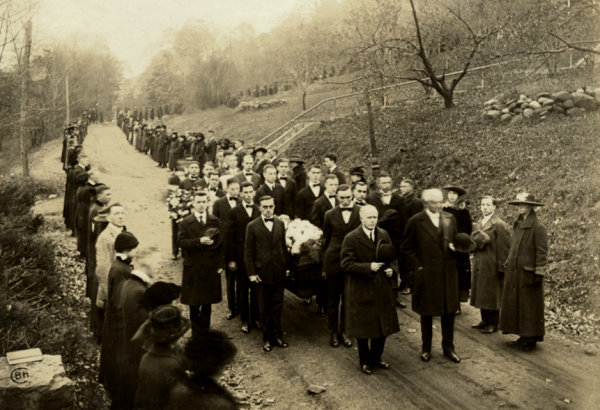 Dr. A. B. Simpson passed away on October 29, 1919, marking the end of an era at MTI. More than 200 students lined the streets as his casket was carried to the Gospel Tabernacle in New York City. His wife, Margaret, who served as the financial secretary and secretary of missionary appointments and equipment, passed away in 1924. Both A.B. and Margaret Simpson are buried on the Nyack campus in a site located between Simpson and Pardington Halls.
Simpson's motto, "the whole Bible to the whole wide world," was realized within a short span of time. Missionaries trained at the college were sent to numerous countries in Asia, the Middle East, and Africa.
However, with the loss of its founder, the school would face new challenges in the post-World War I era and eventually be rebranded as Nyack College in 1976.
---
For more about the Missionary Training Institute read this excellent article, Nyack College – 100 Years of Missionary Training, Marianne B. Leese, South of the Mountains, 1982-10 Vol 26, No. 4
---
Michael Hays is a 35-year resident of the Nyacks. Hays grew up the son of a professor and nurse in Champaign, Illinois. He has retired from a long career in educational publishing with Prentice-Hall and McGraw-Hill. Hays is an avid cyclist, amateur historian and photographer, gardener, and dog walker. He has enjoyed more years than he cares to count with his beautiful companion, Bernie Richey. You can follow him on Instagram as UpperNyackMike.
Nyack People & Places, a weekly series that features photos and profiles of citizens and scenes near Nyack, NY, is brought to you by
Sun River Health
, and
Weld Realty
.