by Mike Hays
Nyack College, 1919 to 1972
Christian hymns did battle with yoga "om"s in Nyack Heights in between WWI and WWII. There have probably never been more dissimilar neighbors: an evangelical missionary school and a carousing New-Age-style Hindu country club. The Missionary Training Institute (MTI), later known as Nyack College, was Nyack Heights' old-timer, having arrived in 1896. The Clarkstown Country Club (C.C.C.) was the newcomer, buying the Stephen R. Bradley estate in 1920 just to the north of MTI's property.
Between the wars, MTI and C.C.C. were on different trajectories. A. B. Simpson, the founder of MTI, died in 1919 and the school went into a stable and quiet phase. By contrast, C.C.C. garnered all the headlines, for better and worse, with circuses, limousines, summer yoga on the lawn, and a zoo with elephants.
After WWII, the positions reversed. C.C.C. was losing money, its founder was in poor health, and MTI was riding the post-war boom in education. Eventually, MTI was able to acquire, along with the Nyack School District, the C.C.C. property and buildings. For MTI, it meant a new North Campus.
Beginning of a New Era for MTI
It was a perfect storm for (MTI). In the space of a year, America entered World War I, the Spanish Flu Pandemic swept America, and A. B. Simpson, their founder and chief fundraiser, died. After the drama of 1919, MTI entered a quiet, steady period. Enrollments remained stable; however, some of their land was sold to pay expenses.
Pierre Bernard's Lifestyle Cult Comes to Nyack
Bernard's lifestyle group, based on a mix of Hindu philosophy, yoga, spiritualism, and physical well-being, was fueled by the wealth of its members. As the Spanish Flu Pandemic raged in NYC, Bernard's group looked for an alternative site outside the city. Blanche DeVries, Bernard's partner and America's first yoga teacher, held a job teaching at Sister Beatrix's Riverhook Select School for Young Women located in the Rossiter house, what is now the Nyack Field Club on Midland Ave. in Upper Nyack. The Riverhook property, including the Rossiter House and a large house on Broadway with much of the land in between, went up for lease, and Bernard moved his devotees to the property.
In 1920, he purchased the entire property. Soon the group was calling themselves the Clarkstown Country Club, probably because the property was once the site of the Nyack Country Club and was in the town of Clarkstown. Gymnastics, yoga, tennis, and Hindu philosophy were on the menu at the clubhouse.
Bernard, aided by donations from NYC's elite, continued to buy property in Nyack. When the S. R. Bradley estate in Nyack Heights became available in 1920, Bernard pounced. By 1922, Bernard and most of his club members moved into the new property. The club named Clarkstown Country Club was now to be headquartered in Orangetown.
The Eagle's Nest
Pierre Bernard and DeVries moved into the master suite of the rambling Bradley Victorian mansion on the estate that he called the Eagle's Nest. Bradley's outbuildings formed a westerly line from the house. The C.C.C .was laid out on a similar plan with additions. To the south, at the corner of S. Highland and Highland Ave., Bernard used an open space for a ballpark. The site was once the location of the Victorian Prospect Hotel that burned down in 1898.
The carriage house behind the main house was renovated into an auditorium named the Inner Circle Theater with a 40' x 30' deep stage and seating for 800. The stable side of the carriage house became a library, lecture hall, and a small clubhouse for Bernard with books and a billiard table.
The cottages on the estate were leased to club members. A small outbuilding was turned into a café called the Cat's Whiskers. Behind it was the bell tower building and to one side, Bradley's greenhouse was cleverly converted into an indoor swimming pool and spa. On the other side of the pool was a stucco cottage with casement windows and French doors with wrought iron balconies called the Music Box. The interior was detailed by Julie Winslett in the Clarkstown Country Club: A Memoir published by the Historical Society of the Nyacks.
Elsewhere on the grounds were a rock garden, barbecue pit, outdoor swimming pool, an elephants' house and exercise yard, and a large stone garage and service station.
In 1926, Bernard and DeVries moved into a quaint 2-story wood house just north of Eagle's Nest with spacious grounds and gardens. It became known to club members as the Farm House. 150 mature fruit trees were planted near the Farm House and work began on Bernard's zoo with a 40-foot snake and a baby elephant being the first occupants. Wheat, melons, corn, and tomatoes were planted, and cattle, chickens, ducks, pheasants, goats, and horses were raised. DeVries and Bernard lived together at the Farm House until 1941.
Clarkstown Country Club Expands
Money poured into the C.C.C. Anne Vanderbilt purchased the Moorings in Upper Nyack, leased it to Bernard, and then gave it to him. In 1928, Bernard leased land for Rockland County's first airport in New City. By the mid-'30s, Bernard owned some 160 acres and 34 buildings in S. and Upper Nyack.
In 1931, the Bradley house was razed and replaced by a new, extravagant clubhouse also called the Eagle's Nest. The imposing 3-story building had (and still has) a long driveway that passes through a tunnel in the middle of the building. Made of stone and stucco with redwood trim and a tiled roof with tile murals inside, Eagle's Nest had 38 bedrooms and 17 bathrooms. Provisions were made for maid's rooms and nannies. On the ground floor was a lounge and reception room, dining room and kitchen, and Bernard's office. The third floor contained 2 large dormitories, 1 for men and 1 for women for less expensive rooms. Each floor had a sitting room, writing room, and outdoor terrace. On the roof was a powerful telescope as well as partitioned sunbathing areas. A terrace was on the eastern side. In the basement was the Rathskeller, a place for late-night coffee and philosophic discussion.
In 1933, Bernard invested in a new sports arena that was built by clearing a hilltop in Central Nyack, where the Waldron Terrace apartments are now located. The 6,000-seat arena featured night time baseball, then a novelty, along with boxing and wrestling matches. Unfortunately, it was a financial failure and spelled the beginning of decline of the C.C.C. As the Depression deepened, much of the funding provided by new rich adherents dried up.
A Quiet Missionary Training Institute
While the Clarkstown Country Club was all the rage and absorbing most of the oxygen in Nyack Heights, the MTI experienced slow growth and saw no changes in the facilities. Land was sold to pay expenses until MTI was down to 11 acres from their original 37. Dr. Harry Shulman guided the Christian and Missionary Alliance as president from 1926 until 1954, also serving as president of MTI for many years. In 1898, he began a career as a schoolteacher. Later, he worked for Atlantic Refining Company.
Post War Educational Boom
In 1944, MTI began modernizing its educational offering by joining the Board of Regents of the University of New York and soon began offering a 4-year bachelor's degree in religious education and sacred music along with a 5-year program for a bachelor's degree in theology. The curriculum was much unchanged from its early days; it included biblical history, English, public speaking, Greek philosophy, natural science, theology, and Bible studies. By 1949, student enrollment had grown to 519 students, 115 of whom were veterans attending under the GI Bill.
A new brick dormitory was opened in 1946 and named after Rev. William Christie who ran MTI from 1930 to 1946. It was MTI's first new building since 1913. Thomas Mosely and Dr. Lee Olson were among the notable teachers.
C.C.C. in Decline
Many of the founding members had fallen away from Bernard's club, including his partner Blanche DeVries, by WWII. Gone were the limousines with heiresses, noisy dinners, and extravagant summer circuses. Bernard became increasingly isolated on his property without funds and in declining health. Parts of his land were sold off, and by 1951 the remaining acreage in Nyack Heights was for sale. It took a while to find buyers. The once carefully tended grounds sprouted weeds, the solarium roof was shattered, and the animals were gone. In 1955, Bernard died.
Nyack School District
Nyack Public Schools exploded with elementary children in the boom years after WWII. Liberty School was bursting at the seams by 1953. The Board of Education purchased the northerly 12.5 acres of the C.C.C for $75K. C.C.C.'s lecture hall, farmhouse, elephant house, and a chalet were all put to new use. In 1954, Hilltop Elementary opened in a new building attached to the old lecture hall with 184 students. An addition was necessary in 1957. By 1963, 478 students attended school at Hilltop.
In 1957, a junior high school was built near Highland Ave. The building next door to the junior high, Bernard's Farm House, became the Administration Building. The elephant house was turned into a gym and the old elephant exercise yard became a ball field.
MTI Growth Surge: A Prayer Answered,  Zoning Debates, & New Name
MTI was also carrying on missionary work in Nyack. In 1951, they built Simpson Memorial Church on S. Broadway, adding a parsonage at the corner of Voorhis and Piermont Ave, and in 1973 buying the St Joseph Novitiate at 157 Piermont Ave, eventually named the Olson Center after the college's music director.
The big prize was closer at hand. MTI had often prayed that the C.C.C. campus would one day be theirs. In 1956, Eva Moseley, wife of MTI Director Thomas Mosely, walked the deserted grounds and offered a prayer, "Oh dear God you know how much the colleges needs this wonderful property. I believe that You want us to have it, too." The Village of S. Nyack had different ideas, preferring a buyer of the remaining acreage for taxable apartment buildings. Only after prolonged negotiation did S. Nyack agree to a zoning change. Most of the property became rezoned except for 3 acres that remained residential. Once the agreement with the village was in place allowing a dormitory expansion to the former clubhouse, Blanche DeVries, executor of Bernard's estate, chose MTI in 1956 as the buyer for $250K. Included were the C.C.C. clubhouse, theater, assembly room, music room, bell tower, and garages.
All the possessions of the C.C.C.  were auctioned. MTI gave the tenants one year to move out and then began the process of removing the pagan wall frescoes, statues, mosaics, and painted naked ballerinas. Prayers of consecration were made to rid the buildings of what was called "demon activity." The old C.C.C. clubhouse became a men's dorm named after the director, Thomas Moseley. The watch tower and other buildings were assimilated into the growing campus.
By 1972, the college had assumed a shape similar to today. The curriculum was widened to include a range of liberal arts and the name was changed to Nyack College.
See Also:
Sources:
Grace Gordon, Pierre Bernard and the Clarkstown Country Club, Grace Gordon, South of the Mountains, Vol. 44, No. 1, January-March 2000
Robert Love, The Great Oom, Viking, 2010
Diane Whittlesley, Life at the Clarkstown Country Club, 1935. Reprinted by Thee Historical Society of the Nyacks
Julie Winslett, Clarkstown Country Club: A Memoir, The Historical Society of the Nyacks Newsletter, Vol 13, Issue 3, Winter 2018-19
South Nyack Centennial 1878-1978, 1978
Hudson Overlook Portfolio, CBRE
Photo Credits
Historical photos courtesy of the Nyack Library. Current photos by Mike Hays. Aerial photo from CBRE Hudson Overlook Portfolio.
Michael Hays is a 30-year resident of the Nyacks. Hays grew up the son of a professor and nurse in Champaign, Illinois. He has recently retired from a long career in educational publishing with Prentice-Hall and McGraw-Hill. Hays is an avid cyclist, amateur historian and photographer, gardener, and dog walker. He has enjoyed more years than he cares to count with his beautiful companion, Bernie Richey. You can follow him on Instagram as UpperNyackMike.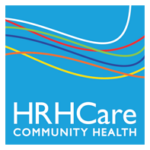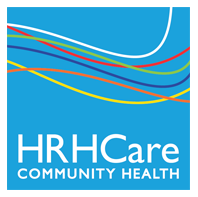 Nyack People & Places, a weekly series that features photos and profiles of citizens and scenes near Nyack, NY, is brought to you by
HRHCare
and 
Weld Realty
.