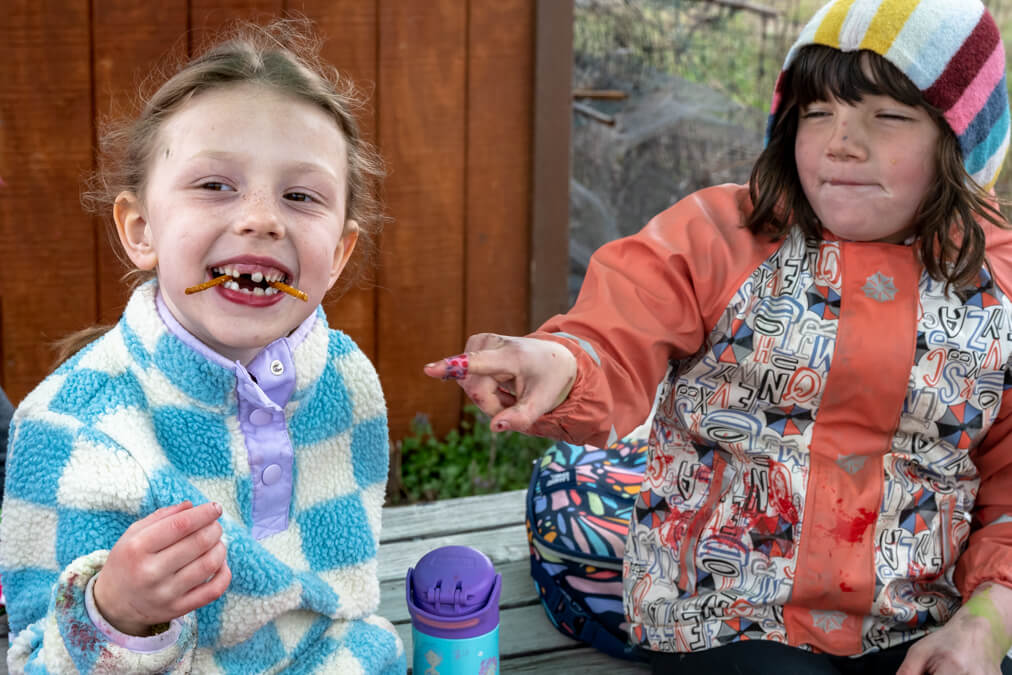 This week in the Villages we look at the upcoming Nyack school board election — asking and answering all the important questions. Plus, other local news, a weather prediction, quotes and videos of the week, a Covid update, upcoming meetings and much more. Thanks for being here!
Nyack School Board Preview
Over the past several years, as the country has become more and more polarized, school board elections have become increasingly competitive and intriguing.
These non-paid positions are now seen as crucial battlegrounds in the war for the hearts and minds of the next generation of American citizens, and perhaps more importantly (at least in the minds of our two dominant political parties), voters.
Just a decade or so ago, school boards often struggled just to fill these jobs. Now, candidates must launch full-on campaigns if they want to win a spot on a district's most important decision-making body.
Consider Nyack.
Last year, there were four candidates for the three available slots on the board. This year, there are six candidates for the three open positions. Next year, we might need a ballot the size of your living room's flatscreen TV.
I'm joking, but this brings up some important implications.
Increased politicization can be a bad thing in education, as ideology and political pandering can get in the way of helping students. But, in many other ways, increasing competitiveness can be a good thing.
More candidates bring more awareness to the issues facing our students and, hopefully, more parent participation. It will also, hopefully, attract higher quality candidates and more diverse voices into these important conversations about the direction of education — both locally and nationally.
We, of course, are here for all of it.
With that in mind, here's a quick look at what you need to know about voting in this year's Nyack School Board election in the form of a Q&A.
When is the election?
This year's election is on Tuesday, May 16. About three weeks from now. Polls will be open from 7 am to 9 pm.
Where do I vote?
There are four poingll sites where you can cast your vote:
To find your polling site, click here.
Who can vote?
To qualify as a voter, you must be:
A citizen of the United States
At least 18 years old
A resident of the school district for at least 30 days prior to the day of the vote
In order to vote in the school budget vote and board elections, voters must be registered with the Rockland County Board of Elections or Nyack School District.  You are registered if you have voted at least once in a general or school election at your present address in the past four years. 
Am I registered?
You can check by clicking here.
If not, you can register by mail with the Rockland County Board of Elections, 11 New Hempstead Road, New City, New York 10956 (845-638-5172); or online at https://dmv.ny.gov/more-info/electronic-voter-registration-application.
What if I can't make it to the polls on May 16?
If you're registered voter, but for some reason, are unable to vote in person on the day of the election must first complete an APPLICATION ABSENTEE BALLOT which can be downloaded here or obtained from the District Clerk by mail or in person at the Nyack Schools Administration Building, 13A Dickinson Avenue, Nyack. Upon receipt and review of the application, a ballot will be issued. Ballots must be returned to the District Clerk no later than 5 pm on the day of the vote (Tuesday, May 16).
Who is on the ballot?
There are three open seats for the Board of Education; the seats currently held by Jennifer Marraccino, Beth Davidson and James Marshall. Davidson is now running for Rockland County legislature and won't be seeking reelection. But incumbents Marraccino and Marshall are both on the ballot.
The other candidates are (click names for more information): Jenn Manca, Benny Vasquez, Mike Rothenbucher, and Jessica Goodman (yes, the very same former Nyack Schools Report reporter; no, NNV does not endorse candidates for elections, but if you want to know what's been going on at the Nyack school board meetings … check it out.)
Where can I find out more information about these candidates?
There is a candidates forum tentatively scheduled for May 11 that should be accessible through some kind of streaming service. We'll also be providing more coverage and information right here!
Stay tuned and be in touch …
In other relevant news:
Local officials demanded that CSX, the national freight train operator, take responsibility for millions of dollars damages after brush fires erupted along its service line in Rockland County, according to Lohud.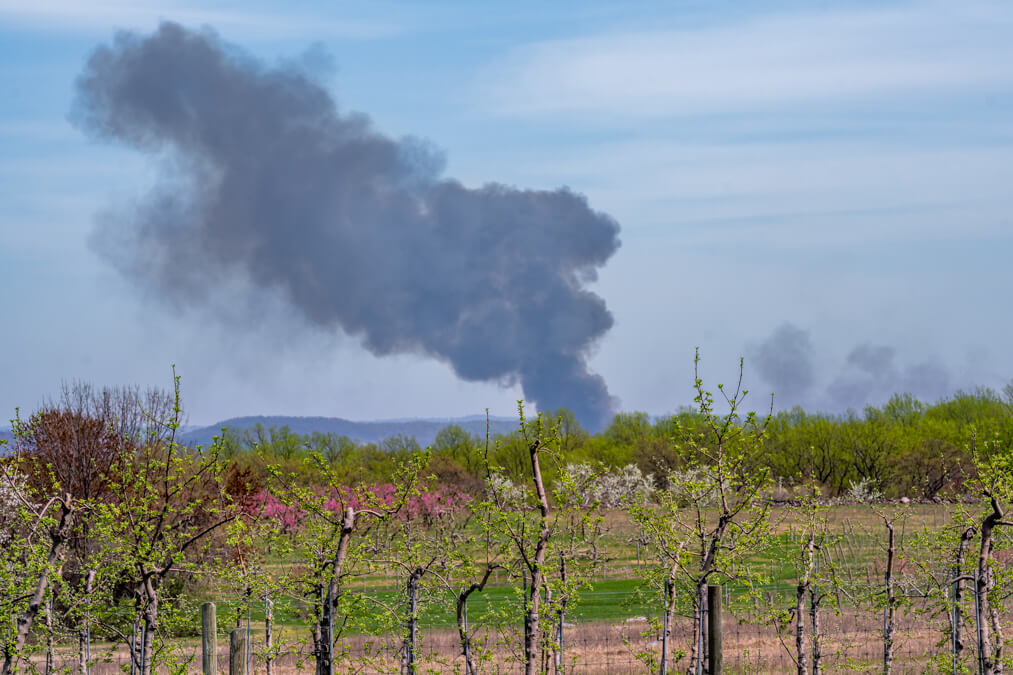 Quote of the week:
Hold on. Was that a sneaky stab at Ron Desantis?
Videos of the week:
Let's go, Nyack!
ICYM NNV's weekly features: Bill Batson's latest "Nyack Sketch Log"; Mike Hays' most recent "Nyack People & Places"; and our coverage in last week's "The Villages"; Our latest Nyack Schools Report. If you haven't read it yet, please check our vision for the future of Nyack News & Views and how you can help build our coverage and capacity.
Weather prediction (through April 30)
Looking pretty ugly for the rest of the week. Mostly clouds and rain, temperatures in the low 60s and 50s, through the weekend. Sadly, this could jeopardize Opening Day festivities for the Nyack Valley Cottage Congers Little League. Bummer. [Click here for the National Weather Service's latest 7-day forecast for the Nyack area.]
Covid Update! (threat level: still "low")
According to CDC data of recent hospitalizations and cases, Rockland's community threat level of Covid-19 is now considered "Low" after spending 6 weeks over the holidays in the "high" range and then dropping to medium throughout January. With a low designation, the CDC recommends getting tested if you have symptoms or have contact with someone who tests positive. Otherwise, live your life. (CDC stats updated 4/25/23)
Village updates
Nyack
Here's the list of all upcoming meetings posted for the Village of Nyack.
If you could use help paying your water bills, click here.
Drop off humanitarian aid for victims of the war in Ukraine (including first aid, painkillers, blankets, baby food, diapers, non-perishable food, antibiotics and more, at Village Hall, 9 N. Broadway (or at the Orangetown town hall, 26 W. Orangeburg Rd.).
Upper Nyack
South Nyack
Due to reader request, we have re-added South Nyack, which dissolved as an official village earlier this year. Please send us info about what's going on in South Nyack at info@nyacknewsandviews.com.
Orangetown
Clarkstown
The Technical Advisory Committee, which "evaluates the technical adequacy of land development applications and decides their readiness for Planning Board review," meets most Wednesdays, including this Wednesday, from 10 am to noon, in the town hall's Historic Map Room.
For a calendar list of all Clarkstown meetings and events, click here.
Other Local Updates
South Nyack advocates have filed a petition with the town of Orangetown seeking to show support for a new Elizabeth Place Playground — the grassy play area and dog park just south of 87 and right off the Esposito trail. After South Nyack dissolved in March, the town found the playground equipment at Elizabeth Place was unsafe and not compliant with ADA regulations and removed it. A new ADA compliant park has been proposed and advocates want to see the proposal approved and implemented. Click here to read and/or sign the petition.
Nyack Schools
Check out our latest Nyack Schools Report, a new regular feature we will post bi-monthly.
Find out what else is going on in Nyack-area schools at Home Page – Nyack Public Schools (nyackschools.org)
Rockland-wide
A rare polio case was recently discovered in Rockland County last summer. Here's some info on how to protect yourself:
New Yorkers can pre-register for a free polio vaccination appointment here or call 845-238-1956 to schedule. Walk-ins will also be accepted.
Vaccines are also available through local healthcare providers, including Federally Qualified Health Centers.
For more information on polio including symptoms and spread, visit NYSDOH's page here.
New Yorkers can learn more about the polio vaccine available in the U.S. at CDC's page here.
The Reviving Rockland Restaurants Grant Program will reimburse businesses between $5,000 and $25,000 for past expenses or fund future expenses for eligible outdoor dining COVID-19 mitigation equipment. Eligible entities include restaurants, food stands, food trucks, bars, saloons, lounges, taverns, bakeries, delis, cafes, breweries, wineries, and other similar places of business. For more information and to download an application visit rocklandgov.com.
Fill out this survey to help the county provide better digital services.
Connect with Nyack News and Views
Note to readers: We want to hear from you and welcome your input! What do you think we should be covering in your Rockland County village? Let us know at info@nyacknewsandviews.com. Send us story ideas, issues to investigate, letters, reviews, photos, videos, feedback and news tips. And read about our vision for delivering high-quality, hyper-local journalism and how you can help us fulfill our mission going forward.