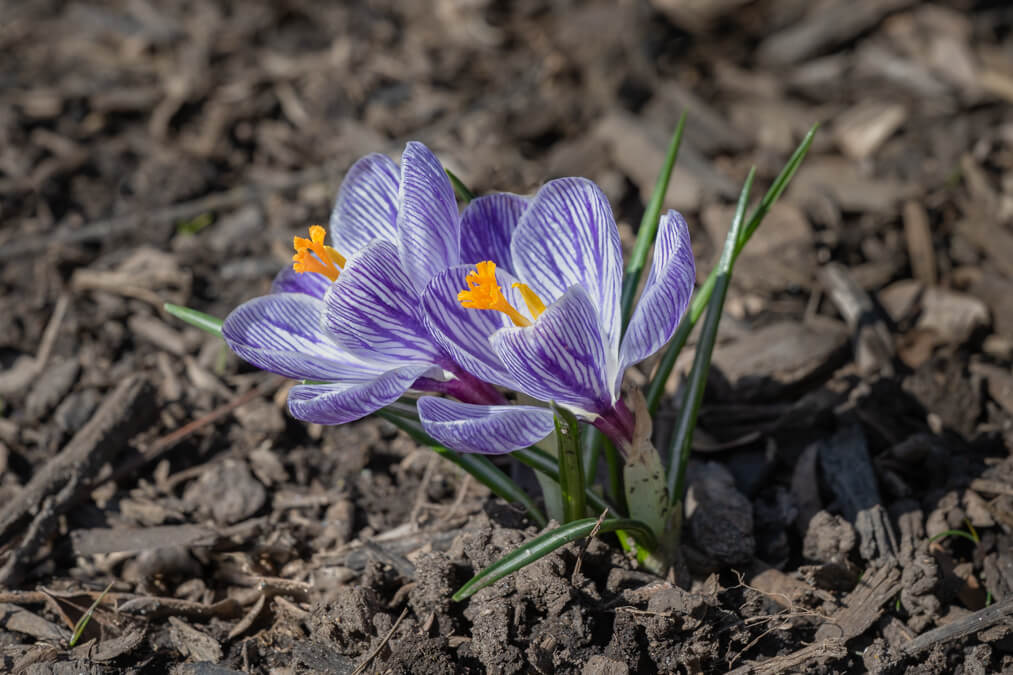 This week in the Villages: Two local basketball teams featuring small players pulled out huge victories last weekend. Plus, other local news, a weather prediction, quotes and videos of the week, a Covid update, upcoming meetings and much more. Thanks for being here!
Small teams win gigantic victories, as March Madness infects Rockland County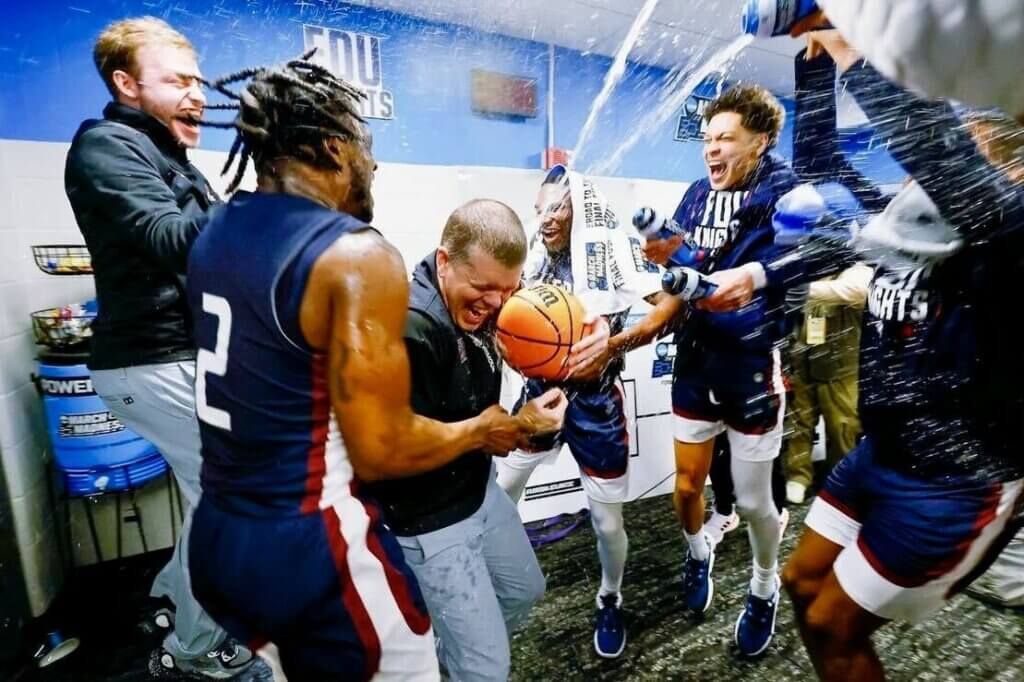 Out of 361 Division I college basketball teams in the entire, the spritely squad at Fairleigh Dickinson University — a rather large 11,500-student private school located just a brief 25-minute drive from Nyack in Teaneck, New Jersey — is the smallest in stature.
Average height: six-feet-one-inches. That's downright Lilliputian in the major college hoops world.
Last Friday night, led by new head coach Tobin Anderson, who coached last season at St. Thomas Aquinas College (a Division II sports school in Sparkhill, a mere 10-minute drive from downtown Nyack), the mighty might Knights became legends of March Madness.
Seeded 68th out of 68 teams in the annual NCAA College Basketball Tournament (aka March Madness) and 16th out of 16 teams in the West region, FDU faced number one seeded Purdue, a team from the Hoosier state led by the college game's best, and tallest, big man — 7-foot-4 center Zach Edey.
It was a mismatch more fitting for a date night at Hudson House featuring Cinderella and Goliath.
And yet, with March Madness (and life), anything is possible. So, of course the smallest team in the country would go on to beat the team with the sport's largest superstar in what may have been the biggest upset in the history of the tournament.
What's even more awesome about this story is that Anderson, a relentlessly upbeat Iowa native who cut his teeth steering D-2 and D-3 college coach in upstate New York for 21 years before hitting D-1 with FDU, called his shot like a baby Babe Ruth.
After his team crushed Texas Southern in the play-in game to earn a shot at Purdue, Anderson told his team in the locker room, I think we can beat these guys.
They did, becoming just the second 16 seed to ever beat a number one seed. (This may be a trend. The first 16 seed to win a game in the Big Dance was University of Maryland-Baltimore County, which beat Virginia in 2018.)
Meanwhile, another smallish local team, the Dutchmen from Tappan Zee High School, joined the madness on Saturday night, defeating Irondequoit, 49-36, to become the first Rockland team to win a state championship in basketball. (See video highlights below.)
"The first (Section 1) state champion in Rockland County is Tappan Zee," Gaine told Lohud after the game. "Is that insane? This group of five-foot assassins did it. It's the most amazing thing I've ever been a part of."
Gaine's team may have been short in stature, but they played huge in the title game. All year, the Dutchmen thrived by playing hard unified defense and unselfish offense. They held Irondequoit to just 14 second-half points, pulling away after a tightly-contested first half.
The team's style of play was grounded in their genuine love and affection for each other, Gaine and his players said on Saturday.
"The feeling you get is awesome," Tappan Zee player Sean Berrigan told reporters. "It's like everything you've spent the last five or six months working for is paying off. And the connections you build, the relationships you have with each other, that all makes it better."
Connections and relationships.
These are really the best parts of organized sports, whatever level you're playing at, regardless of whether the stakes are big or the players small.
There is a method to all this madness.
Stay tuned and be in touch …
In other relevant news:
Upper Nyack environmentalists say North River Shipyard, the large boat restoration outfit, is operating on the banks of the Hudson River without proper approval and they want authorities to examine the situation, Hudson Valley News 12 reports. Advocates say the shipyard is harming air quality, river pollution and the blockage of views. The shipyard has until April 1 to file for a new special permit with the Upper Nyack planning board. Back in 2019, North River sued the village for $8 million over a noise law that would hinder its operations.
Coach Tobin Anderson, who made St. Thomas Aquinas into a Division II powerhouse (career record with the Spartans: 209-62), turned FDU's improbable tournament run into a new gig as the new head coach at Iona in nearby Westchester, reports Lohud. He replaces Rick Pitino, who took the St. John's job on Sunday.
A Supreme Court judge ruled last week that Clarkstown Supervisor George Hoehmann could not void a term limits law, which he attempted to do late last year. Due to the ruling, according to Lohud's Steve Lieberman, Hoehmann must vacate his position at the end of 2023.
Quote of the week:
Videos of the week: Tappan Zee takes zee title!
Here's the extended highlight reel from the FDU-Purdue match:
ICYM NNV's weekly features: Bill Batson's latest "Nyack Sketch Log"; Mike Hays' most recent "Nyack People & Places"; and our coverage in last week's "The Villages"; Our latest Nyack Schools Report. If you haven't read it yet, please check our vision for the future of Nyack News & Views and how you can help build our coverage and capacity.
Weather prediction (through 3/26)
Looking like lots of sunshine until Wednesday night, when temperatures will rise into the 60s and bring precipitation, which will probably mean off-and-on showers throughout the rest of the week and into the weekend. [Click here for the National Weather Service's latest 7-day forecast for the Nyack area.]
Covid Update! (threat level: "low")
According to CDC data of recent hospitalizations and cases, Rockland's community threat level of Covid-19 is now considered "Low" after spending 6 weeks over the holidays in the "high" range and then dropping to medium throughout January. With a low designation, the CDC recommends getting tested if you have symptoms or have contact with someone who tests positive. Otherwise, live your life. (CDC stats updated 3/9/23)
Village updates
Nyack
Here's the list of all upcoming meetings posted for the Village of Nyack.
If you could use help paying your water bills, click here.
Drop off humanitarian aid for victims of the war in Ukraine (including first aid, painkillers, blankets, baby food, diapers, non-perishable food, antibiotics and more, at Village Hall, 9 N. Broadway (or at the Orangetown town hall, 26 W. Orangeburg Rd.).
Upper Nyack
South Nyack
Due to reader request, we have re-added South Nyack, which dissolved as an official village earlier this year. Please send us info about what's going on in South Nyack at info@nyacknewsandviews.com.
Orangetown
Clarkstown
The Technical Advisory Committee, which "evaluates the technical adequacy of land development applications and decides their readiness for Planning Board review," meets most Wednesdays, including this Wednesday, from 10 am to noon, in the town hall's Historic Map Room.
For a calendar list of all Clarkstown meetings and events, click here.
Other Local Updates
South Nyack advocates have filed a petition with the town of Orangetown seeking to show support for a new Elizabeth Place Playground — the grassy play area and dog park just south of 87 and right off the Esposito trail. After South Nyack dissolved in March, the town found the playground equipment at Elizabeth Place was unsafe and not compliant with ADA regulations and removed it. A new ADA compliant park has been proposed and advocates want to see the proposal approved and implemented. Click here to read and/or sign the petition.
Nyack Schools
Check out our latest Nyack Schools Report, a new regular feature we will post bi-monthly.
Find out what else is going on in Nyack-area schools at Home Page – Nyack Public Schools (nyackschools.org)
Rockland-wide
A rare polio case was recently discovered in Rockland County last summer. Here's some info on how to protect yourself:
New Yorkers can pre-register for a free polio vaccination appointment here or call 845-238-1956 to schedule. Walk-ins will also be accepted.
Vaccines are also available through local healthcare providers, including Federally Qualified Health Centers.
For more information on polio including symptoms and spread, visit NYSDOH's page here.
New Yorkers can learn more about the polio vaccine available in the U.S. at CDC's page here.
The Reviving Rockland Restaurants Grant Program will reimburse businesses between $5,000 and $25,000 for past expenses or fund future expenses for eligible outdoor dining COVID-19 mitigation equipment. Eligible entities include restaurants, food stands, food trucks, bars, saloons, lounges, taverns, bakeries, delis, cafes, breweries, wineries, and other similar places of business. For more information and to download an application visit rocklandgov.com.
Fill out this survey to help the county provide better digital services.
Connect with Nyack News and Views
Note to readers: We want to hear from you and welcome your input! What do you think we should be covering in your Rockland County village? Let us know at info@nyacknewsandviews.com. Send us story ideas, issues to investigate, letters, reviews, photos, videos, feedback and news tips. And read about our vision for delivering high-quality, hyper-local journalism and how you can help us fulfill our mission going forward.