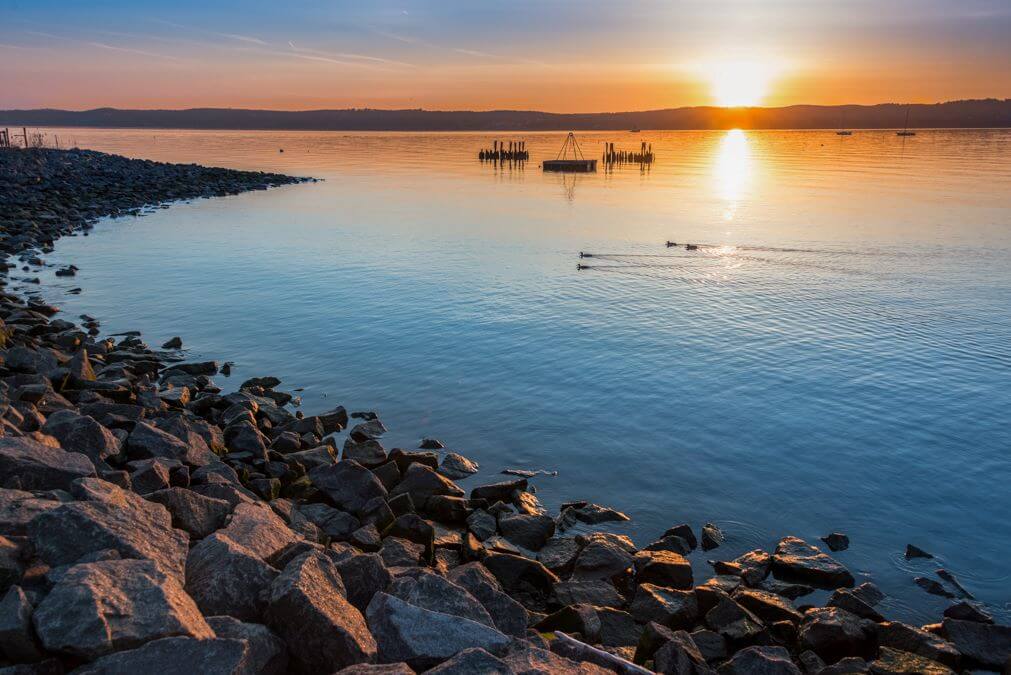 This week in the Villages: We begin with twin tales of nonprofits helping find meaning through creative work. Plus, other local news, a weather prediction, quotes and videos of the week, a Covid update, upcoming meetings and much more. Thanks for being here!
Rising above and finding voice in a maple glaze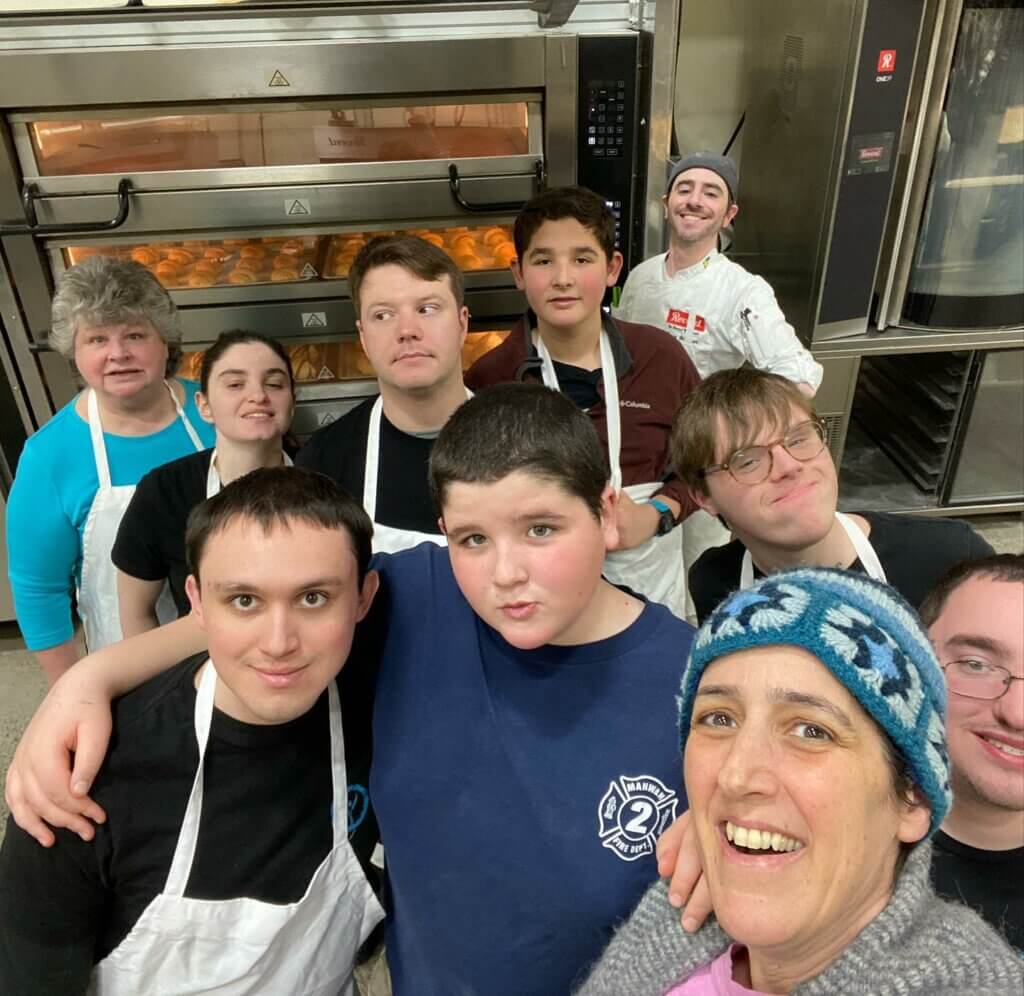 They say food is love. Food is also life. We need it to survive, quite literally. But for many, both professional and amateur, food can also mean life in various ways.
Conner Carson, a 21-year-old who bakes cookies, breads and scones with Nyack's newest (only?) nonprofit bakery, Rising Above, says the work he does in the kitchen allows him "to be seen" and build connections with other people, including co-workers and customers.
"They found their voice in the kitchen," says Shiri Reuveni-Ulrich, a baker and speech therapist, who founded the nonprofit in her basement during Covid, according to this heart-warming piece from NBC News.
In January, she moved her shop full of meaning into the Rockland Community College-run space on the corner of Main and Broadway.
Reuvini-Ulrich's says she's happy that Rising Above has a temporary home with RCC, but she hopes to have a storefront of their own sometime in the near future.
Wherever they end up, the goal will always be to provide something very specific and perhaps entirely intangible for Rising Above's employees. The idea is "to give them a meaning," she says. "To [have them] wake up in the morning and say, 'I want to go to work. I want to be as important as anyone else.'"
It's working.
"It really opened my eyes to who I am," Carson told NBC's Mary Snow.
You can support their efforts and get some really good bread at 5 North Broadway Wednesdays through Friday, 11 am to 3 pm and Saturdays, from 10 am to 3 pm.
Lego my heartstrings
On to another heart-warming retail meets special needs nonprofit smash-up. This time featuring a Lego resale store in Valley Cottage.
(No, in case you were wondering, I wasn't aware Lego resale stores were a thing either, but it makes me very happy that they are, especially when they are fueled with a mission to better the world.)
Below is the video version of Lohud's story on Brick It Again, the Lego resale outfit run by Jawonio, the nonprofit that, just like Rising Above, aims to provide life skills and meaning for its special needs clients.
Go to Brick It Again's grand opening on Tuesday, March 28, at 11 am, at 7 Lake Ridge Plaza.
Stay tuned and be in touch …
In other relevant news:
Crap! Polio was again found in Rockland's wastewater. While this is concerning, Lohud's Nancy Cutler writes that the most important thing is to be protected by getting vaccinated. The 20-year-old Rocklandian who was paralyzed by the disease last summer was unvaccinated. Cutler writes: "Contact your local health department for polio booster information. In Rockland County, walk-in polio booster clinics are scheduled for 9-11 a.m. on Friday, April 14 and April 28."
Tweet of the week: Congratulations Talia and Klaus!
This is an awesome stat from Kevin Devaney following the Tappan Zee High School boys basketball team's 4-point loss in the semifinals of the state tournament. The last time they lost by more than 10 points was in 2014, 208 games ago. That's what I call a competitive ball club!
Nooooooooooooo! (More gold from Kevin)
Videos of the week: Food is life!
ICYM NNV's weekly features: Bill Batson's latest "Nyack Sketch Log"; Mike Hays' most recent "Nyack People & Places"; and our coverage in last week's "The Villages"; Our latest Nyack Schools Report. If you haven't read it yet, please check our vision for the future of Nyack News & Views and how you can help build our coverage and capacity.
Weather prediction (through April 2)
Kind of gloomy and rainy through Wednesday and then a cool sunshiny day on Thursday, followed by more showers. There is hope for clarity and sun on Sunday. [Click here for the National Weather Service's latest 7-day forecast for the Nyack area.]
Covid Update! (threat level: still "low")
According to CDC data of recent hospitalizations and cases, Rockland's community threat level of Covid-19 is now considered "Low" after spending 6 weeks over the holidays in the "high" range and then dropping to medium throughout January. With a low designation, the CDC recommends getting tested if you have symptoms or have contact with someone who tests positive. Otherwise, live your life. (CDC stats updated 3/23/23)
Village updates
Nyack
Here's the list of all upcoming meetings posted for the Village of Nyack.
If you could use help paying your water bills, click here.
Drop off humanitarian aid for victims of the war in Ukraine (including first aid, painkillers, blankets, baby food, diapers, non-perishable food, antibiotics and more, at Village Hall, 9 N. Broadway (or at the Orangetown town hall, 26 W. Orangeburg Rd.).
Upper Nyack
South Nyack
Due to reader request, we have re-added South Nyack, which dissolved as an official village earlier this year. Please send us info about what's going on in South Nyack at info@nyacknewsandviews.com.
Orangetown
Clarkstown
The Technical Advisory Committee, which "evaluates the technical adequacy of land development applications and decides their readiness for Planning Board review," meets most Wednesdays, including this Wednesday, from 10 am to noon, in the town hall's Historic Map Room.
For a calendar list of all Clarkstown meetings and events, click here.
Other Local Updates
South Nyack advocates have filed a petition with the town of Orangetown seeking to show support for a new Elizabeth Place Playground — the grassy play area and dog park just south of 87 and right off the Esposito trail. After South Nyack dissolved in March, the town found the playground equipment at Elizabeth Place was unsafe and not compliant with ADA regulations and removed it. A new ADA compliant park has been proposed and advocates want to see the proposal approved and implemented. Click here to read and/or sign the petition.
Nyack Schools
Check out our latest Nyack Schools Report, a new regular feature we will post bi-monthly.
Find out what else is going on in Nyack-area schools at Home Page – Nyack Public Schools (nyackschools.org)
Rockland-wide
A rare polio case was recently discovered in Rockland County last summer. Here's some info on how to protect yourself:
New Yorkers can pre-register for a free polio vaccination appointment here or call 845-238-1956 to schedule. Walk-ins will also be accepted.
Vaccines are also available through local healthcare providers, including Federally Qualified Health Centers.
For more information on polio including symptoms and spread, visit NYSDOH's page here.
New Yorkers can learn more about the polio vaccine available in the U.S. at CDC's page here.
The Reviving Rockland Restaurants Grant Program will reimburse businesses between $5,000 and $25,000 for past expenses or fund future expenses for eligible outdoor dining COVID-19 mitigation equipment. Eligible entities include restaurants, food stands, food trucks, bars, saloons, lounges, taverns, bakeries, delis, cafes, breweries, wineries, and other similar places of business. For more information and to download an application visit rocklandgov.com.
Fill out this survey to help the county provide better digital services.
Connect with Nyack News and Views
Note to readers: We want to hear from you and welcome your input! What do you think we should be covering in your Rockland County village? Let us know at info@nyacknewsandviews.com. Send us story ideas, issues to investigate, letters, reviews, photos, videos, feedback and news tips. And read about our vision for delivering high-quality, hyper-local journalism and how you can help us fulfill our mission going forward.