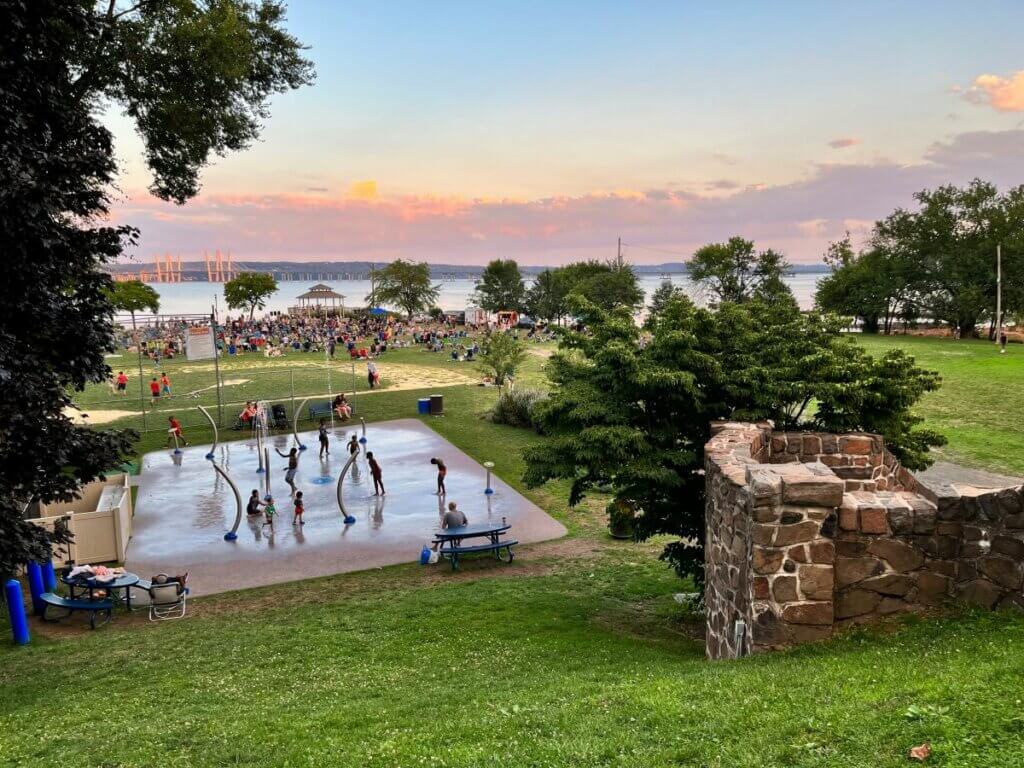 This week in the Villages: Spring Valley braces against an anonymous push for dissolution. Polio findings in Rockland continue to raise alarms for public officials. Plus, your weekly weather prediction, Covid updates, upcoming meetings and much more! What do you think we should be covering in your village? Send us stories, ideas, pictures and feedback at info@nyacknewsandviews.com. Read about our plans for the future here.
Is Spring Valley next village to disappear?
Spring Valley residents are afraid for the future of their autonomy.
Recently, LoHud reported that an anonymous petition began circulating in Spring Valley asking residents to support a resolution that could potentially "dissolve and terminate" the village.
No one is taking responsibility for the petition, but Steve Lieberman reported in his LoHud piece that "several people suggested Orthodox Jewish leaders and builders are behind the movement."
In any case, much like South Nyackers, Spring Valley residents are rightly suspicious of a move that could cause them to lose control of their fate as a community and may lead to higher taxes. (Remember, South Nyack residents were also worried about the influence of Orthodox Jewish residents on village policies.)
At a press conference last week, more than 100 residents were joined by local leaders, activists and Assemblyman Ken Zembrowski to douse the dissolution idea with cold water.
Much like South Nyack was absorbed by Orangetown, if dissolved, Spring Valley, an incorporated village since 1902, would essentially become consumed by Ramapo, where the school district was gutted by local elected officials in recent years.
"We don't know if anyone has signed this petition," Vivian Street, a former NAACP chair and longtime activist, told LoHud. "What we know is we want our village and don't want the village dissolved."
We'll keep an eye on this. Stay tuned . . .
Quote of the Week
In other relevant news
Though there is still only one confirmed case, national, state and local officials say they're worried polio might be spreading its way through Rockland County. Official said in a press conference last week that traces of the virus were found in wastewater in both Rockland and Orange County. In late July, officials announced that one person had become paralyzed after contracting the virus, probably sometime in June. While we don't know exactly how widespread it is at this point, one official said the single case could just be "the tip of the icebreg."
If you haven't read it yet, please check our vision for the future of Nyack News & Views and how you can help build our coverage and capacity.
Weather prediction
Thunderstorms will break the heat wave early on this week, giving way later on to sunshine and moderate temps in the high 70s and low 80s over the weekend. [National Weather Service]
Covid Update
Severe cases and hospitalizations in the greater Nyack area have risen lately. As of August 8, the CDC is classifying Rockland County at a "high" Covid threat level.
Testing Info
More than 81.5% of eligible people in Rockland County are vaccinated with at least one dose. To schedule an appointment for a 1st dose, 3rd dose (for immunocompromised), or booster COVID-19 vaccine from any Rockland County Department of Health Clinic visit rocklandgov.com/departments/health/. To search for additional COVID-19 vaccination opportunities nearby visit vaccines.gov.
Find a COVID-19 testing site near you, by visiting coronavirus.health.ny.gov. Individuals who have questions regarding eligibility or access for testing should call the New York State COVID-19 Hotline at 1-888-364-3065 or visit the NYSDOH website covid19screening.health.ny.gov.
Village updates
Nyack
Drop off humanitarian aid for victims of the war in Ukraine (, including first aid, painkillers, blankets, baby food, diapers, non-perishable food, antibiotics and more, at Village Hall, 9 N. Broadway (or at the Orangetown town hall, 26 W. Orangeburg Rd.).
Upper Nyack
Orangetown
Clarkstown
The Technical Advisory Committee, which "evaluates the technical adequacy of land development applications and decides their readiness for Planning Board review," meets most Wednesdays, including Wednesday July 27, from 10 am to noon, in the town hall's Historic Map Room.
For a calendar list of all Clarkstown meetings and events, click here.
Other Local Updates
South Nyack advocates have filed a petition with the town of Orangetown seeking to show support for a new Elizabeth Place Playground — the grassy play area and dog park just south of 87 and right off the Esposito trail. After South Nyack dissolved in March, the town found the playground equipment at Elizabeth Place was unsafe and not compliant with ADA regulations and removed it. A new ADA compliant park has been proposed and advocates want to see the proposal approved and implemented. Click here to read and/or sign the petition.
Nyack Schools
Masks are currently optional for all students and staff in all Nyack district schools.
Rockland-wide
Polio info from Rockland County:
New Yorkers can pre-register for a free polio vaccination appointment here or call 845-238-1956 to schedule. Walk-ins will also be accepted.
Vaccines are also available through local healthcare providers, including Federally Qualified Health Centers.
For more information on polio including symptoms and spread, visit NYSDOH's page here.
New Yorkers can learn more about the polio vaccine available in the U.S. at CDC's page here.
The Reviving Rockland Restaurants Grant Program will reimburse businesses between $5,000 and $25,000 for past expenses or fund future expenses for eligible outdoor dining COVID-19 mitigation equipment. Eligible entities include restaurants, food stands, food trucks, bars, saloons, lounges, taverns, bakeries, delis, cafes, breweries, wineries, and other similar places of business. For more information and to download an application visit rocklandgov.com.
Fill out this survey to help the county provide better digital services.
Connect with Nyack News and Views
We want to hear from you! Send thoughts, ideas, news tips, as well as meeting and events announcements to us at info@nyacknewsandviews.com.