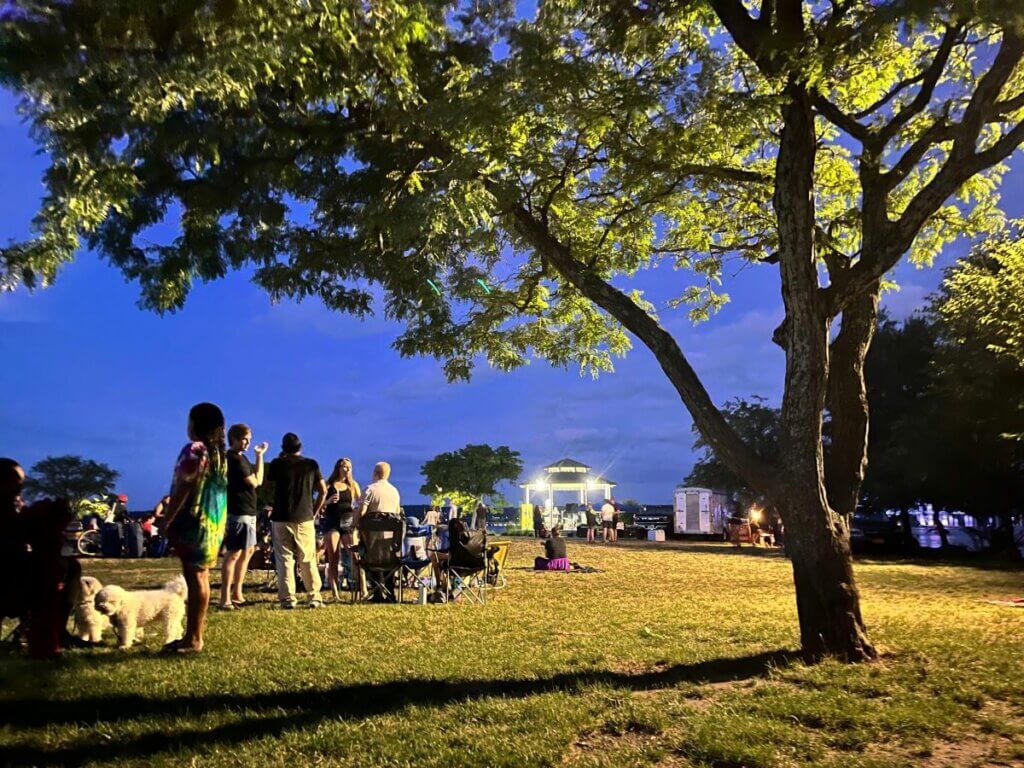 This week in the Villages: We take a look at all the not-so-friendly neighborhood viruses coursing through the county. Plus, your weekly weather prediction, Covid updates, upcoming meetings and much more!
The State of the Viruses
With all the viral news (see what we did there) coming at us here in Rockland, it's time we took a step back and looked at the state of our various viruses: polio, monkeypox and Covid-19.
We'll start with the least pervasive, but perhaps the scariest virus: polio.
Last week, we talked about how polio showed up in a Rockland resident following nine years without a single case being recorded in the entire United States.
Health officials said the person who contracted the nearly-irradicated virus was not vaccinated and had not left the country, but the polio variant in their system was consistent variants found in other countries.
We don't know if this young man from the Hassidic community near Ramapo is still experiencing symptoms or if they transmitted the virus to anyone else. But we do know that, days after discovering it in the patient, county officials confirmed that traces of polio were found in the local wastewater from a June sample taken originally for Covid tracking purposes.
Those polio traces don't necessarily mean there is more than one case in Rockland, but that's definitely a possibility. Polio can lay dormant for weeks before registering symptoms in those infected and many people who get it are completely asymptomatic. Officials say they will test samples in the coming months and if polio remains, it could be cause for alarm.
"It will find the unvaccinated," Rockland Health Commissioner Dr. Patricia Schnabel Ruppert told LoHud. "We saw that with measles, we all lived that." Schnabel Ruppert, LoHud pointed out, was also head of Rockland County's health department during a measles outbreak that sickened more than 320 in 2018 and 2019.
Those who are vaccinated should be fine, but Rockland has one of the lowest vaccination rates of any county in the state, mostly due to its large and vaccine-hesitant Hassidic population, which is why officials say they are offering polio vaccinations for anyone who wants them.
Health officials said several dozens of people showed up to get vaccinated last week.
Meanwhile, Rockland County is also vaccinating select people for monkeypox, a tricky virus we discussed in a post published yesterday.
On Saturday, New York Governor Kathy Hochul declared a state disaster emergency as the number of monkeypox cases swelled in New York City, where more than 1,400 people have tested positive for the virus.
Outside of the city, there have been about 80 reported cases in 16 different New York counties, including at least one in Rockland.
No one in the United States has died yet from monkeypox, which spreads from skin-to-skin contact, but symptoms, including legions, rashes and fever, can still be incredibly painful and damaging.
It doesn't appear to be spreading much if at all here in Rockland, but if you think you've been in contact with someone who has it, you may want to get vaccinated or seek treatment.
And then there's Covid. If it feels like everyone has gotten Covid over the past couple of months, it's because it's true! Well, kind of.
The CDC considers Rockland a county where there is a "high" risk of getting Covid and positivity rate is so high that health officials think there are probably a lot of unreported cases.
However, although there's been a spike in new cases from the extremely contagious BA.5 subvariant of Omicron, hospitalizations remain relatively low and capacity isn't being threatened.
Normal Covid precautions — getting vaccinated, monitoring for symptoms, and testing and isolating if you need to — are still the best ways to stay safe.
Take care and stay tuned . . .
Quote of the Week
In other relevant news
Polio info from Rockland County:
New Yorkers can pre-register for a free polio vaccination appointment here or call 845-238-1956 to schedule. Walk-ins will also be accepted.
Vaccines are also available through local healthcare providers, including Federally Qualified Health Centers.
For more information on polio including symptoms and spread, visit NYSDOH's page here.
New Yorkers can learn more about the polio vaccine available in the U.S. at CDC's page here.
Weather Prediction
Early rain will lead to a cooler Monday. From there temperatures will escalate over the next few days until peaking on Thursday with highs in the mid-90s. Periodic thunderstorms will follow over the weekend.[National Weather Service]
Covid Update
Severe cases and hospitalizations in the greater Nyack area have risen lately. As of July 18, the CDC is classifying Rockland County at a "high" Covid threat level.
Testing Info
More than 81.5% of eligible people in Rockland County are vaccinated with at least one dose. To schedule an appointment for a 1st dose, 3rd dose (for immunocompromised), or booster COVID-19 vaccine from any Rockland County Department of Health Clinic visit rocklandgov.com/departments/health/. To search for additional COVID-19 vaccination opportunities nearby visit vaccines.gov.
Find a COVID-19 testing site near you, by visiting coronavirus.health.ny.gov. Individuals who have questions regarding eligibility or access for testing should call the New York State COVID-19 Hotline at 1-888-364-3065 or visit the NYSDOH website covid19screening.health.ny.gov.
Village Updates
Nyack
Drop off humanitarian aid for victims of the war in Ukraine (, including first aid, painkillers, blankets, baby food, diapers, non-perishable food, antibiotics and more, at Village Hall, 9 N. Broadway (or at the Orangetown town hall, 26 W. Orangeburg Rd.).
Upper Nyack
Orangetown
Clarkstown
The Technical Advisory Committee, which "evaluates the technical adequacy of land development applications and decides their readiness for Planning Board review," meets most Wednesdays, including Wednesday July 27, from 10 am to noon, in the town hall's Historic Map Room.
For a calendar list of all Clarkstown meetings and events, click here.
Other Local Updates
South Nyack advocates have filed a petition with the town of Orangetown seeking to show support for a new Elizabeth Place Playground — the grassy play area and dog park just south of 87 and right off the Esposito trail. After South Nyack dissolved in March, the town found the playground equipment at Elizabeth Place was unsafe and not compliant with ADA regulations and removed it. A new ADA compliant park has been proposed and advocates want to see the proposal approved and implemented. Click here to read and/or sign the petition.
Nyack Schools
Masks are currently optional for all students and staff in all Nyack district schools.
Rockland-wide
The Reviving Rockland Restaurants Grant Program will reimburse businesses between $5,000 and $25,000 for past expenses or fund future expenses for eligible outdoor dining COVID-19 mitigation equipment. Eligible entities include restaurants, food stands, food trucks, bars, saloons, lounges, taverns, bakeries, delis, cafes, breweries, wineries, and other similar places of business. For more information and to download an application visit rocklandgov.com.
Fill out this survey to help the county provide better digital services.
Connect with Nyack News and Views
We want to hear from you! Send thoughts, ideas, news tips, as well as meeting and events announcements to us at info@nyacknewsandviews.com.