This week in the Villages: After a nine-year absence from the U.S., polio emerged in a vaccine-depressed area of Rockland County. Nyack pays out its former superintendent and brings back a trusted old hand to right the ship. Plus, your weekly weather prediction, Covid updates, upcoming meetings and much more!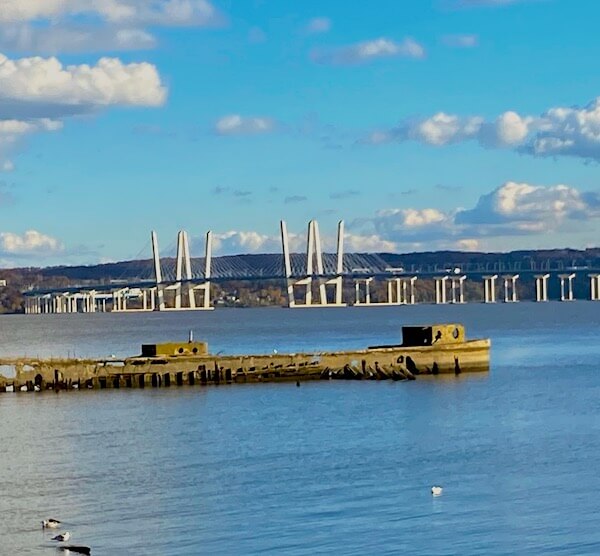 Polio Found in Rockland
First it was Covid-19. Then Monkeypox. Now its polio spreading its viral load into a human being in Rockland County.
Polio? Yes. Polio.
But wait, you then might ask, didn't we pretty much irradicate this debilitating scourge of the early 20th Century?
The answer is yes. We did.
A highly-effective vaccine for polio was developed in 1955. According to the Centers for Disease Control, the last "naturally occurring" polio cases in the United States died out in 1979. The last case in the U.S. was recorded in 2013.
Then, on Thursday after nine years of polio silence, Rockland County officials sounded the alarm again in a press release explaining that a polio case was discovered in an unvaccinated adult in Pomona.
They took the opportunity to once again urge people to make sure they and their children get vaccinated, which is an issue in Rockland County, where only 60 percent of 2-year-olds are vaccinated, compared to around 80 percent in the rest of New York.
"Based on what we know about this case, and polio in general, the Department of Health strongly recommends that unvaccinated individuals get vaccinated or boosted with the FDA-approved IPV polio vaccine as soon as possible," State Health Commissioner Dr. Mary T. Bassett said. "The polio vaccine is safe and effective, protecting against this potentially debilitating disease, and it has been part of the backbone of required, routine childhood immunizations recommended by health officials and public health agencies nationwide."
Fallout from the pandemic, including misinformation campaigns, have led many people to reject any childhood vaccines for their kids, which makes us more susceptible to the spread of highly contagious and dangerous disease like polio.
State health officials said they believed the virus originated outside of the country because the strain is consistent with one that would that come from an individual who has taken an oral polio vaccine — a different type of vaccine then we administer to kids here in the United States.
Although Rockland officials didn't identify the person infected, the NY Times reported that he is a man from the Orthodox Jewish community, which is prevalent in Pomona and known for its vaccine hesitancy.
In terms of spread here in Rockland, officials said, so far, so good, but we're not out of the woods. County executive Ed Day said the individual infected is no longer contagious, but they were still looking into the status of other people who interacted with him recently.
Much like Covid, polio can be spread even without symptoms (usually from touching fecal matter from an infected person — yet another reason to consistently wash your hands, kids!) and symptoms can show up some 30 days after initial contact. It can lead to flu-like symptoms and attacks to the nervous system that can cause paralysis.
It's a nasty disease that we thought we were done with.
And then, just when you thought it was relatively safe, the first polio case in nine years drops out of nowhere into Rockland County. Indeed, friends, these are interesting times we live in.
Stay tuned . . .
Quote of the Week
In Other Relevant News
Polio info from Rockland County:
Rockland County will host a polio vaccination clinic at the Pomona Health Complex (Building A) at 50 Sanatorium Road in Pomona, New York on Monday, July 25from 1:00 pm to 4:00 pm. Anyone who is unvaccinated – including those who are pregnant – has not completed their polio vaccine series, or are concerned they have might have been exposed, should get vaccinated at the clinics. Individuals who are already vaccinated but are at risk of exposure should receive a booster, which will also be available at the clinics.
New Yorkers can pre-register for a free appointment here or call 845-238-1956 to schedule. Walk-ins will also be accepted.
Vaccines are also available through local healthcare providers, including Federally Qualified Health Centers.
For more information on polio including symptoms and spread, visit NYSDOH's page here.
New Yorkers can learn more about the polio vaccine available in the U.S. at CDC's page here.
Weather Prediction
The heat wave may be cresting! Following heavy rains on Monday afternoon, we should see temperatures stabilize down in the mid-80s with mostly (there's about a 30 percent chance of rain on Wednesday and Thursday) clear skies the rest of the week. Enjoy! [National Weather Service]
Covid Update
Severe cases and hospitalizations in the greater Nyack area have risen lately. As of July 18, the CDC is classifying Rockland County at a "high" Covid threat level.
Testing Info
More than 81.5% of eligible people in Rockland County are vaccinated with at least one dose. To schedule an appointment for a 1st dose, 3rd dose (for immunocompromised), or booster COVID-19 vaccine from any Rockland County Department of Health Clinic visit rocklandgov.com/departments/health/. To search for additional COVID-19 vaccination opportunities nearby visit vaccines.gov.
Find a COVID-19 testing site near you, by visiting coronavirus.health.ny.gov. Individuals who have questions regarding eligibility or access for testing should call the New York State COVID-19 Hotline at 1-888-364-3065 or visit the NYSDOH website covid19screening.health.ny.gov.
Village Updates
Nyack
Drop off humanitarian aid for victims of the war in Ukraine (, including first aid, painkillers, blankets, baby food, diapers, non-perishable food, antibiotics and more, at Village Hall, 9 N. Broadway (or at the Orangetown town hall, 26 W. Orangeburg Rd.).
Upper Nyack
Orangetown
Clarkstown
The Technical Advisory Committee, which "evaluates the technical adequacy of land development applications and decides their readiness for Planning Board review," meets most Wednesdays, including Wednesday July 27, from 10 am to noon, in the town hall's Historic Map Room.
For a calendar list of all Clarkstown meetings and events, click here.
Other Local Updates
South Nyack advocates have filed a petition with the town of Orangetown seeking to show support for a new Elizabeth Place Playground — the grassy play area and dog park just south of 87 and right off the Esposito trail. After South Nyack dissolved in March, the town found the playground equipment at Elizabeth Place was unsafe and not compliant with ADA regulations and removed it. A new ADA compliant park has been proposed and advocates want to see the proposal approved and implemented. Click here to read and/or sign the petition.
Nyack Schools
Masks are currently optional for all students and staff in all Nyack district schools.
Rockland-wide
The Reviving Rockland Restaurants Grant Program will reimburse businesses between $5,000 and $25,000 for past expenses or fund future expenses for eligible outdoor dining COVID-19 mitigation equipment. Eligible entities include restaurants, food stands, food trucks, bars, saloons, lounges, taverns, bakeries, delis, cafes, breweries, wineries, and other similar places of business. For more information and to download an application visit rocklandgov.com.
Fill out this survey to help the county provide better digital services.
Connect with Nyack News and Views
We want to hear from you! Send thoughts, ideas, news tips, as well as meeting and events announcements to us at info@nyacknewsandviews.com.