by Bill Batson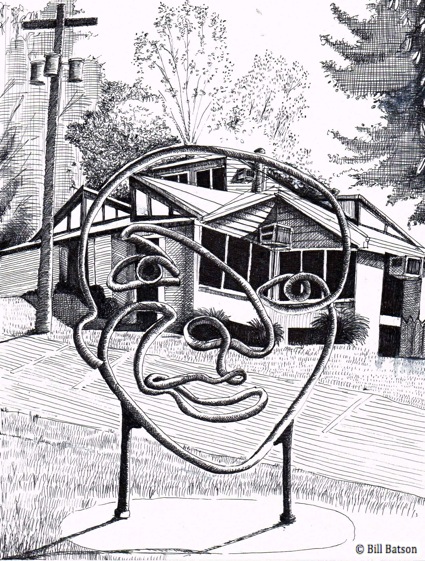 In the contest to draw an audience for the arts, Rockland County is David to the Goliath of New York City. But when it comes to attracting artists to take up residence, the region has assembled a pantheon of American cultural deities worthy of Mount Olympus. Figures like actor Helen Hayes, composer Aaron Copland, painter Edward Hopper and writer Ben Hecht, to name a few, made their home in our neck of the woods. Fortunately for us, a few of these important creative artists combined their efforts to leave us a living institutional legacy: Rockland Center for the Arts.
Helen Hayes christened the enduring voyage of this creative arts organization in 1949. Hayes staged a benefit performance of the Glass Menagerie at Nyack High School. The play's author, Tennessee Williams, drove from Manhattan to attend the performance.  On his way, he picked up his friend, author and South Nyack resident Carson McCullers. Joining Hayes on stage was the young actress, Julie Harris.
In Search of My African-American Roots:
A Virtual Artist Talk with Collette V. Fournier
Free to the Public, Registration required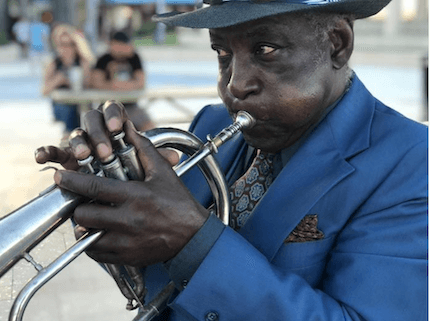 Thursday, May 19th, 7:00-8:00pm
Photographer Collette will focus on her exhibiting body of work and the travels this artwork took her on as she searched for her roots along with her discoveries. Once registered through rocklandartscenter.org, you will be emailed the Zoom link.
This free program is in conjunction with the Charles White: Influences exhibition in partnership with the Gordon Center for Black Culture & Arts and the CEJJES Institute. Fournier's exhibition, See, Observe, Think, Reflect, Internalize is on view April 2 through June 11, 2022 in Gallery One and Two @ RoCA.
The performance funded the work of the Rockland Foundation (the organization would change its name to Rockland Center for the Arts or RoCA in 1970). Hayes was joined in this effort of cultural institution building by some of the most celebrated names in the arts including Copeland, Paulette Goddard, Kurt Weill, Maxwell Anderson and Lotte Lenya. Mary Mowbray-Clarke, who with husband John Fredrick and abstract artist Arthur B. Davies organized the 1913 Armory Show in New York City that introduced French Impressionism and launched the modern art movement in America (and included the work of Edward Hopper), described their mission in a 1946 essay:
"To share with their neighbors whatever insights and power of expression they possess,
to help in the quickening of talent among children,
to take advantage of the presence in Rockland County of so many creative people"
The energy released by this big bang of talent continues to propel RoCA.   For its first few years, the organization operated from the basement of a building at 35 North Broadway. The group found a permanent home when Ms. Anne Emerson bequeathed her property in West Nyack to RoCA in 1949. The parcel included a stone and clapboard house dating from the late 1800's, a small barn, and a chicken coop situated on 10 acres. Hayes headlined a fundraiser in 1970 at the dedication of a new building for RoCA, designed by local architect Charles Winter to accommodate galleries, studios and offices. The sprawling grounds have been transformed into the Catherine Konner Sculpture Park, which currently features 14 pieces of outdoor and site specific sculpture.
RoCA employs 45 instructors who offer 200 arts classes annually for everyone from the advanced practitioner to the hobbyist.  For 56 summers, RoCA has offered a day camp style arts program for children ages 5 – 12.
The face that frames the building in my sketch is part of an installation titled "Red Faces" by Monica Banks. This work was part of a series of dozens of faces exhibited in Times Square from 1996 – 2009. Like many of the sculptures that are on display in the Catherine Konner Sculpture Park, the Banks installation was made possible with the cooperation of New York City's Public Art Fund.
One of Monica's sculptures was discovered in the yard of local blacksmith James Garvey, who fabricated the works for Banks.  RoCA was able to re-purpose Red Faces thanks to the generous contribution of talent and material from welder Peter Artin, who built the stands that support the sculptures.
With a 260-slot summer art camp, children's winter classes, a year round Sculpture Park, an art school and a seasonal schedule of world-class exhibits, RoCA continues to honor the legacy of Hayes, Copland and their contemporaries. We need to continue the tradition of investing our creativity and philanthropy in the local cultural organizations that were inspired by the world renowned artists that called this place their home. When we do, we can harness the brilliance of these luminaries, attracting cultural tourists and audiences from around the world to Rockland County, enriching our lives and rejuvenating our local economy.
Rockland Center for the Arts is located at 27 South Greenbush Road, West Nyack (just south of the intersection of routes 59 and 303) 845-358-0877
An activist, artist and writer, Bill Batson lives in Nyack, NY. Nyack Sketch Log: "Rockland Center for the Arts" 2022 Bill Batson billbatsonarts.com to see more.