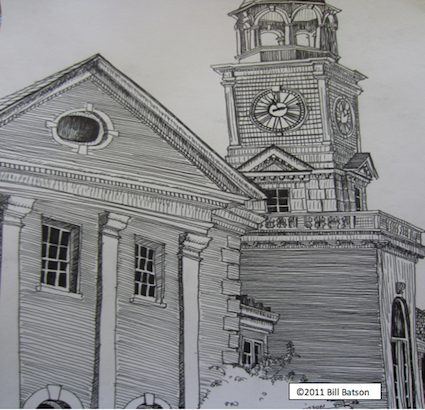 School board elections should bring out the best in a community — an engaged nonpartisan discussion about the best ways to educate our young people. Instead, these races tend to have low turnout, and have become heated and divisive, with conservative groups injecting dark money across the country to attack efforts to ensure that schools are equitable and inclusive.
Two open school board seats in Nyack fall on the front line of this ideological battle. Nyack School Board President Michael Mark and candidate Dr. Matthew Watson support the Nyack School District's work to promote Diversity, Equity and Inclusivity. School board candidate Antonia Sambevski has called these practices and policies a form of "Divisive Educational Indoctrination."
A form hosted by the Nyack NAACP, Rockland County Pride Center, and Nyack PTA Parent Council showcased the views of the candidates and can be viewed here.
It is disconcerting that this national and well-funded campaign to limit discussions on race and identity in classrooms are happening alongside an increase in hate crimes. The language that groups all racial equity efforts under the banner of Critical Race Theory was cited in the online manifesto published by the suspected racially motivated shooter in Buffalo as a rationale for his lethal rampage.
Critical Race Theory, which is not explicitly taught in Nyack or most public schools in America, presents a way of looking at systemic institutional problems through a racial lens. It does not, as many conservative critics argue, teach white people they are inherently racist. It is also not, as Tucker Carlson on other right-wing pundits baselessly posit, a secret tool being used by Democrats to indoctrinate the next generation of voters.
When Thurgood Marshall came to Rockland County in the 1940s to oppose a Jim Crow school system in Hillburn, his experience helped shape the theories that led to the Supreme Court's Brown V. Board of Education decision ending legal segregation in American schools. Now, elections in our county will determine if students will continue to learn about this both turbulent and yet triumphant history as it continues to unfold.
Please make your plan to vote today, Tues. 5/17— from 7 a.m. to 9 p.m. — and text at least five people today to make sure they have a plan and know who they're voting for.
If you're voting in a district other than Nyack, my friends at Rockland United have provided a list of equity-focused candidates they're supporting.
An activist, artist and writer, Bill Batson lives in Nyack, NY. Nyack Sketch Log: " Local School Board Elections Face National Anti-Equity Backlash" 2022 Bill Batson billbatsonarts.com to see more.