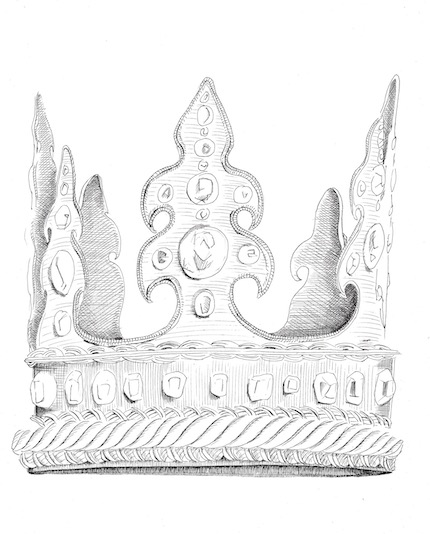 by Bill Batson
Diana Green, founder of The Children's Shakespeare Theatre, has announced she is leaving the stage. A statement from the CST board praises the thespian tour-de-force for creating a "treasured vehicle for both artistry and arts education for children and adults alike."
There is a sweetness to the sorrow of this parting, thanks to the appointment of a new artistic director Brady Amoonclark, a veteran of Off-Broadway venues like Elmwood Playhouse, Helen Hayes Youth Theatre, and Nyack Village Theater.
Let's look back on the tenure of a woman who revealed to children and audiences for over two decades that "there are more things in heaven and earth, than are dreamt of in (our pre-Shakespearean) philosophy."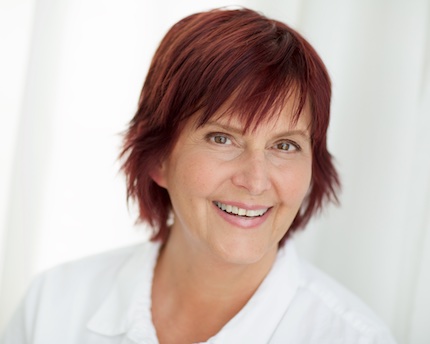 When did you meet the bard?
I began reading Shakespeare around a kitchen table with my mom's friend, Jean Brock of Palisades, and her 5 kids. They were going to see a production of Macbeth and wanted to know the play better before going. I loved the show and we went to see many together over the years, at the Delacourte Theater in Central Park. In those days, you could just walk up at 6:30p and get a handful of tickets.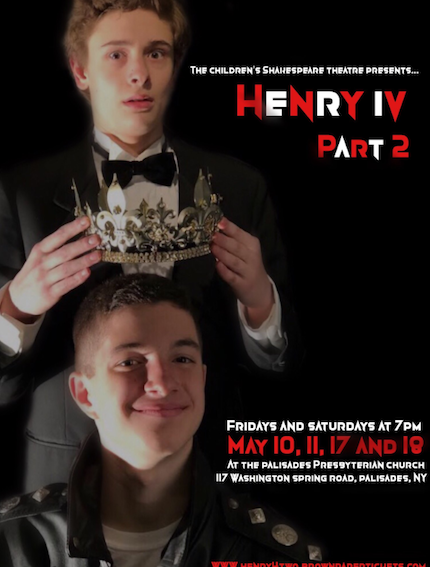 After a few such readings–maybe a year of this?–I raised my hand and asked, "Why can't we do a play?" And the first CST was born in in 1972 with Jean Brock directing. She did 5 plays over the course of 5 years, but then the group fizzled out and Jean went on to direct the shows at Tappan Zee High School. She died in 2003, but got to see a couple of productions of the new CST before she went. I started CST in 1999 because I wanted to provide this experience for my own kids. It has grown far beyond the dreams we had in 1972 or in 1999.
What brought you to Rockland County?
My mother moved us to Palisades in 1966 after divorcing my dad. Her mother, my grandmother, lived in Nyack since 1949. I have lived in Rockland for almost all my life, excepting years away at college and a brief move to North Carolina.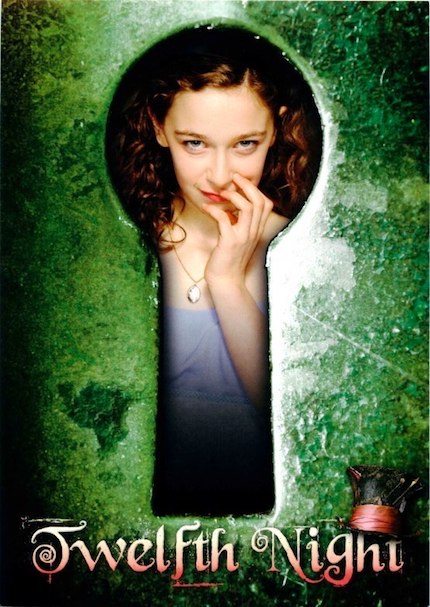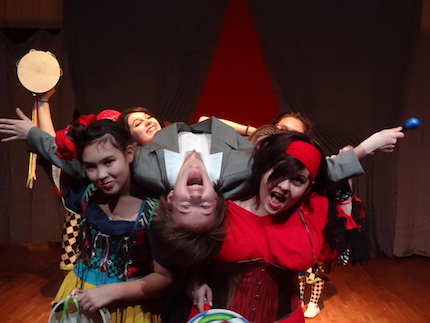 What do you like to do most: act, write, direct, teach, or lead your non-profit?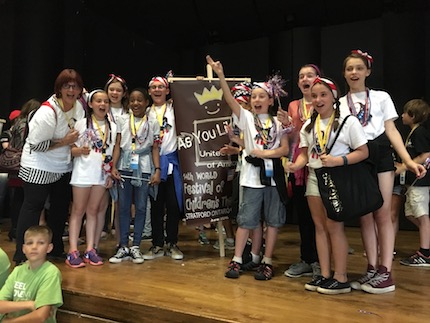 My favorite part of the whole elaborate machine is and always will be directing. I love the collaboration with other energies in the rehearsal room, the discoveries, the text work, and the cooperative camaraderie. The actors inspire me to want to help them with all of my resources and that is an exciting challenge.
How do these different skillsets/passions overlap?
I do love acting as well and much of my method for directing comes from stepping into the shoes of a character. Lately I've returned to writing and I find that playwriting seems the most natural extension of all that I've done in the past 20 years. I wrote and directed a series of monologues for last year's Artwalk. I did the same for 2 presentations at the Hopper House. I hope to continue as a playwright as I figure out my next move.
Have many of your students become professional thespians?
We've had maybe 10% of our kids go on to careers in the theater. Perhaps the most notable is Anna Baryshnikov, who has been in films and on TV. She gave CST a great shout-out during her appearance on Colbert's Late Night. The others are working in technical theater or in small theaters around the country. They have done such cool things as start Shakespeare companies on their college campuses, direct productions in abandoned sections of Kosovo, and joined Renaissance fairs. They're still young. Give them time.
How do students benefit from drama education?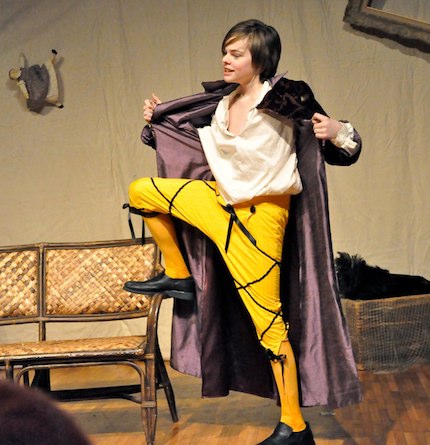 My step-brother is a partner in a Wall Street firm and he swears that all his salesmanship comes from his early training with CST. Most report, like him, that they are far above the herd in their comfort in speaking with others, be it in an interview or in front of an audience. The ones who are still in High School report elevated scores in English classes and on SATs, not to mention an ease in the Shakespeare units that no one else has.
What are some of your memories from the first year of CST?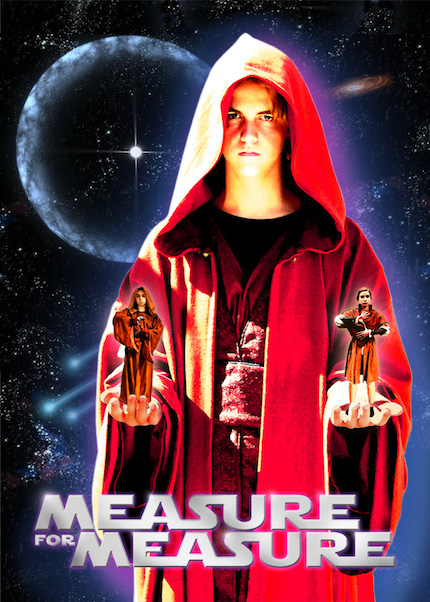 We really did not know what we were doing, but with an army of volunteers we got it all done. We rehearsed for 6 months (which I would never do again) and took it slow with lots of games and time spent outside. In the end we put together a charming show. I loved how much the kids loved doing it.
How many productions have you staged?
CST will be completing its 90th production with Henry IV, Part 2. I, myself, have directed 65 of those.
How do you manage to stage all of these plays? Who are your key supporters?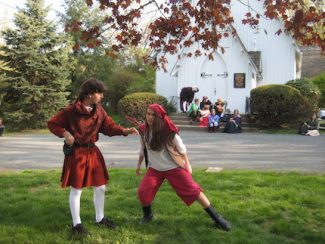 We have wonderful venues–The Palisades Presbyterian Church and The Tappan Manse–who are beautifully cooperative. The key supporters are always the parents who help in so many ways. As far as the financial end, the kids pay tuition, just like any other after-school entity, and we receive some assistance from The Jerome Robbins Foundation and The Kent-Allan Foundation, among other one-time donors over the years. It's always the biggest part of the challenge of doing community theater – to get those who are not actually participating in the creative end to come out to support us, be it as donors or just audience members.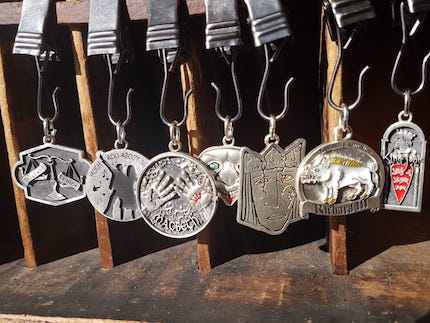 I saw this incredible set of 20 pins that celebrate your anniversary. Can you tell me who made them?
Daniela Pescher and Greg Falkner are jewelry makers. Their daughter, Emilia, joined us 3 years ago and has been a passionate company member ever since. When her parents heard we were going into our 20th season they wanted to do something to celebrate that in a lasting way. They have come up with a gorgeous line of custom-made pendants and charms that supporters and alumni of the company can buy as commemorative keepsakes.
What's next for Diana Green?
The suspension of all things theater forced me to think outside of that box and reinvent myself going forward. The pandemic afforded me an organic exit point from this long era of creative work, and let me shift my focus to another aspect of my life that I have been running as a side hustle for 15 years.
I believe that by vacating my role I leave room for fresh creative talent to step in and lead CST through the shifts and growth that will usher in a whole new chapter.
My new business will be focused on teaching young professional women how to trade in the stock market and make significant returns on their investments through conservative options trades.
I believe that focusing on young women will be an extremely empowering venture.
My new business is called Girls Trade Too. I am creating an online course which will be launched on 4/2, but I am also planning some small group workshops in person and on Zoom.
What is your favorite play by Shakespeare?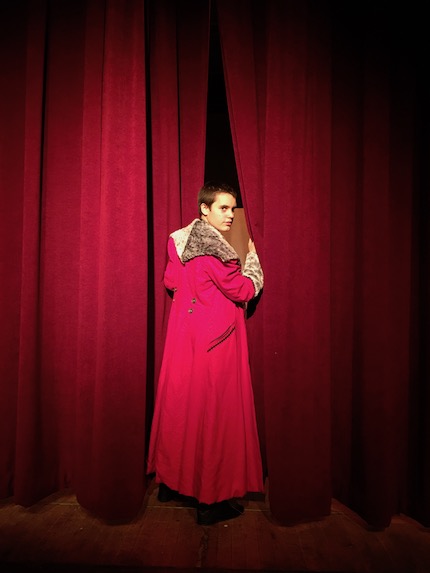 Ha! Don't make me choose. But usually I respond "The one I'm currently working on." Funnily enough the history series has been so exciting. Of course my long-term favorites are probably Macbeth, Hamlet, Richard 3, Midsummer, Winter's Tale… OK that's too many favorites.
Favorite non-Shakespeare play?
I just saw Burn This and loved it so much. I also love Lettice and Lovage and Rosencrantz & Guildenstern Are Dead.
Favorite Character?
Queen Margaret currently… although she's usually not so likeable. Richard 3. Benedick. Rosalind.

Favorite Scene?
Also hard to choose. Malvolio coming to Olivia in yellow stockings? Othello and Iago in a battle of wits? The lovers in the forest? Almost anything from Twelfth Night…Margaret & Suffolk's parting scene in Henry VI, Part 2! So romantic!
Favorite CST production?
Also impossible to choose. I think they just keep getting better. OG companies–Midwinter Night's Dream, King Lear, Measure for Measure. Current companies–our most recent Romeo & Juliet and Winter's Tale.
Favorite Shakespeare company production?
Hudson Valley Shakespeare's 5-person Midsummer!! (3 years ago?)
Favorite Shakespeare inspired movie?
Shakespeare In Love!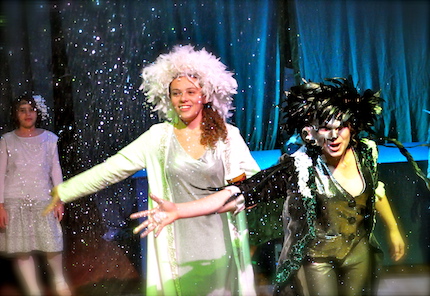 What is the biggest life lesson you've learned from the bard?
Take a risk. Speak truth to power and hope you have the autonomy of the Fool.
You can follow Diana on beelovedbelongings on Instrgram or visit her website Diana-Green.com.
Bill Batson is an activist, artist and writer who lives and sketch logs in Nyack, NY. Nyack Sketch Log: "Diana Green Exits Stage of Children's Shakespeare Theatre" © 2021 Bill Batson.  To see more, visit billbatsonarts.com