by Mike Hays
It's been a brutal year, and in that way, the perfect time for a Brutalism renaissance. Brutalism is a midcentury modern architectural style that drives some into fits of rage due to its rough, blocky concrete surfaces, which starkly contrast with midcentury modern's open, lighter, rectilinear designs. Around Nyack, we have only a few examples of midcentury modern buildings, and fewer yet of Brutalist styles: M&T Bank, the Plaza in Nyack, and the Alliance Theological Seminary in Upper Nyack. But what few there are surely will elicit passions.
Brutalism
Brutalism is an architectural style that emerged in the 1950s, beginning with Le Corbusier's 1952 12-story apartment building in Marseilles, France. The style is known for simple functional designs based on the modernist principle that form follows function. In most cases, concrete was used as a structural and design element. The term Brutalism is not derived from its harsh geometric shapes, but rather from the French term for concrete, beton brut.
Brutalist buildings were usually found in institutional settings: city halls, universities, libraries, sports arenas, and corporations. The Guggenheim, old Whitney Museum, and the Fashion Institute of Technology are classic examples of Brutalism in New York City. Academic Building No. 2 at Rockland Community College is a local classic designed by Win Perry, Upper Nyack Historian. Brutalist buildings often appeared after urban renewal, as was the case with Boston City Hall and locally in Nyack.
Orange County Government Center
As Brutalist buildings age, an architectural issue emerges over whether they should be preserved, even if most people dislike the designs. One of the more controversial cases occurred with the Orange County Government Center in Goshen, built in 1972. The building with 87 roofs on 3 structures was designed by Paul Rudolph, a well-known designer of modernist homes in Florida. While the building stood in stark contrast to the rest of Goshen, it was scaled to human proportions and placed in a natural park setting.
In 2011, Hurricane Irene flooded the building so badly (purportedly it already had a leaky roof) that it was deemed uninhabitable. A controversy arose over whether the building should be removed or renovated. In 2015, New York Times architecture columnist Michael Kimmelman led the charge for preservation in stating that the center was "a complex of animated spaces, by turns intimate and grand" that "make tangible Rudolph's concept of energetic governance as a democratic ideal." Over the years, there have been proposals to tear it down, rehab it for other purposes, or to renovate. In 2018, a hybrid strategy was adopted, pleasing no one. A building was torn down and replaced with a contemporary glass screened structure. The skins of the other buildings were altered.
Urban Renewal in Nyack
Nyack's downtown, long a shopping mecca for Rockland County, declined in the 1950s due to a lack of parking and competition from new shopping malls. Business leaders advanced the notion that razing old commercial buildings and deteriorating residences mostly inhabited by African-Americans would provide the space for parking and attractive new residential and commercial buildings. Demolition began for the 5-acre tract began in 1959. Tallman Towers on Broadway was the first building to occupy the empty space.
M&T Bank
Tappan Zee National Bank purchased the northwest corner of the land razed for urban renewal at the corner of Main and Franklin. A new bank building opened to much fanfare in 1964, including a full-page salute by the Journal News and headlined as an urban renewal "project seen as example for state"
The original design by John Colgan Sr., of Schofield and Colgan, had a white concrete exterior frame typical of Brutalism. It once had blue tile panels between the framing elements. Today, the tile has been replaced with bland cream stucco inserts, making the building seem awkward and cold. The two-bay drive-in window portico is original. M&T Bank has occupied the building for many years.
The Plaza in Nyack
Known by various names (not all of which are generous) since it was finished in 1972, the Brutalist Plaza in Nyack sits back from Main St. It was planned to be the first of 3 buildings along with a 13-story apartment and office building and a 12-story luxury apartment building with underground village-owned parking. The developers eventually forfeited their down payment for future buildings citing low demand for rental units, and the development was forgotten.
The commercial plaza complex, now known as Riverspace, was built by Howell-Kessler and designed by William Eli Kuhn, using a classic Brutalist design of ribbed concrete that is most striking from the rear where it forms a near-unbroken line. Rounded corners on Main St. and at the theater kiosk punctuate the linear design. A clever open gallery design in the front offers contrasting architectural views toward the Victorian Onderdonk Block across the street.
The finished plaza was labeled "just fabulous" by John Huller, president of the Chamber of Commerce. For some reason, a mosaic was built on its rooftop. The Nyack Cinema, a 700-seat theater leased by Brandt Theaters, opened in the complex, showing Woody Allen's Play it Again Sam in 1972. Nyack had been without a theater since the Rockland Theater on Broadway closed 5 years earlier. The first store to open in the 12-store complex was Asterisk I, a gift and card shop. Shortly after that, a gift shop and women's boutique called Muffin and the bakery Viennese Table opened.
The below-grade design that conceals the height of the building was its undoing. In June, 2011, a freak cloudburst sent a flash flood down Main Street along the mostly underground Nyack Brook flooding Riverspace. The building was erected over a segment of Nyack Brook that bends south at Bridge St. The old stream bed, the below-grade design, and the ferocity of the storm ruined everything in the first floor. The cinema that had been converted into the Helen Hayes Performing Arts Center from 1996-2005 sank underwater to the level of its seats. Nothing has been done to rehabilitate the first floor other than removing damaged furnishings and walls. The old theater entrance and ticket kiosk now stand forlorn next to a parking lot and the Nyack Farmers' Market. Some stores occupy the upper level, including the recently closed Pie Lady & Sons.
Alliance Theological Seminary, Upper Nyack
The two-story concrete Brutalist building on 9W in Upper Nyack housed until recently the Alliance Theological Seminary, a graduate college of Nyack College offering Masters degrees in Christian Ministries, Biblical studies, and Masters of Divinity. The ATS is now located in New York City with the rest of Nyack College.
Built in a linear institutional style using Brutalist styles, the 56,000 sq. foot building dates to around 1974. Its monolithic concrete pattern is blended into its hilly location. Designed by John Colgan, Jr. of Nyack's Scofield Colgan Perry Lawler architectural firm (now CPLA Architects), it is set back from 9W with a sweeping front lawn and trees. A winding road leads around to a hidden parking lot in the rear, including a drive-through portico. The tract is some 36-acres, mostly in the village of Upper Nyack. Some 12+ acres of steep land bordering Nyack High School resides in Clarkstown. The town has been reported as having interest in acquiring the back 12 acres. It is unclear at this time whether Yeshiva Viznitz has purchased the building and the land in Upper Nyack along with its acquisition of property in South Nyack.
Raw concrete doesn't age well, and with overtones of totalitarianism, Brutalism fell out of favor by the mid-1970s. Brutalist buildings are difficult to adapt or destroy, so they remain in place. Today the graphic simplicity of Brutalism is more in favor. In Nyack, we have 3 fine examples, whether you love to hate the style, or just love it for its 1960s nostalgia.
Photos: Color photos of Brutalist buildings by Mike Hays
Michael Hays is a 30-year resident of the Nyacks. Hays grew up the son of a professor and nurse in Champaign, Illinois. He has recently retired from a long career in educational publishing with Prentice-Hall and McGraw-Hill. Hays is an avid cyclist, amateur historian and photographer, gardener, and dog walker. He has enjoyed more years than he cares to count with his beautiful companion, Bernie Richey. You can follow him on Instagram as UpperNyackMike.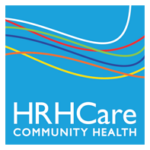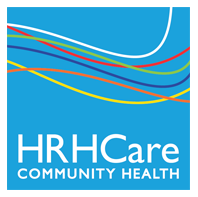 Nyack People & Places, a weekly series that features photos and profiles of citizens and scenes near Nyack, NY, is brought to you by
HRHCare
and 
Weld Realty
.