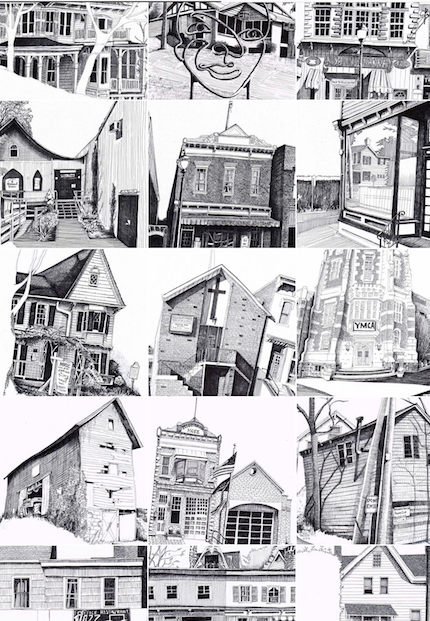 by Bill Batson
Today is the eighth anniversary Nyack Sketch Log. Since 2011, I have published nearly 400 columns. The flow of ink forming essays and illustrations almost entirely about a person, place of interest or policy matter related to Nyack, New York.
There have been occasional repeats, and I admit the edge of my creative quiver has not always been as sharp as I would wish. However, I have sought to faithfully fulfill a self-imposed mandate, that eventually, became a covenant with my readers. Every Tuesday, for the last eight years, I have tried to bring forth something compelling.
Spinoff events and experience have emerged from the Nyack Sketch Log. Several flash sketch mobs have gathered, a public art event where dozens of residents create a collective perspective landscape portrait.  Sam Harps staged a play based on one entry and a sketch log about the underground railroad led to the dedication in Nyack of a Toni Morrison's Bench by the Road.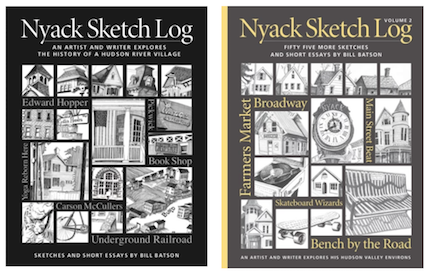 Two compilations of 55 short essays and sketches each have been published and are for sale, and thankfully, still sell. You can purchase volume I and II here.
I am a different person from when I began this odyssey on August 23, 2011 and the world is a different place. Here are the titles that appeared every time I hit publish these last 8 years. They say something about me, and the community that make this village unique.
Passing milestones helps us take measure of where we've been and how far we are from where we want to go. But there are invisible forces — a psychic physics– that creates momentum and direction in our lives. This project now has a life of its own. Round and round it goes, where it stops, nobody knows.
Thanks to Dave Zornow for investing over a decade of his life to build NyackNewsAndViews.com.  Few communities have a daily digital platform for thoughtful, curated local content.
I thank the Nyack Chamber of Commerce for helping me find work that accommodates all of my art forms.
And most importantly I thank the love on my life Marisol Diaz, for sharing and shaping a household that accommodates tons of content and constant deadlines.
Special thanks to my sponsors during these eight years: Hal Parker, owner of The Corner Frame Shop, Lisa Hayes, founder of Creative Financial Planning and Sabrina Weld, of Weld Realty. Weld has been with me for the last six years. Without their support, I would not have been able to stay the course.
And to everyone who has read a word, seen a sketch, or bought a card, book, t-shirt, mug, or hat, thank you for your time, attention, consideration and patronage.
As a guide to how I view this collection of sketches and short essays, I have selected one favorite per year. I'd be curious to know which are your favorites.
My Eight Favorites from Eight Years of Ink
2011: Liberty Street is Aptly Named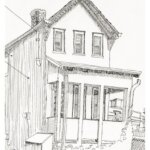 This house and this street are the remnants of Nyack's oldest middle class black neighborhood.  In the early twentieth century, when Edward Hopper was a teenager, a group of African American families bought homes in Nyack. Homeownership by blacks in Nyack was a stunning achievement when you consider the fact that merely fifty years earlier blacks owned nothing: blacks were owned.
2012: warts and all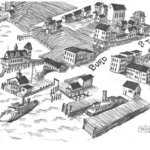 In 1884, Nyack, NY was a bustling river community and the commercial heart of Rockland County. This sketch is from a widely circulated map made by L. R. Burleigh. The bird's-eye view rendering depicts a jumble of homes, businesses and churches. When you take a closer look at this historical document you'll discover that our 19th century republic on the Hudson was not as indivisible as the promise made in our pledge of allegiance.
2013: Yoga Reborn Here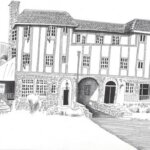 Pierre Bernard, America's first yogi, lived on an ashram he called the Clarkstown Country Club in Nyack from 1920 until his death in 1955. The complex of buildings is now the campus of Nyack College. Equal parts Harry Houdini and Howard Hughes, Bernard achieved degrees of success as a yogi, animal trainer, baseball manager, and aviation expert. But millions knew him by his dubious tabloid title, Oom the Omnipotent.
2014: House Haunted by Art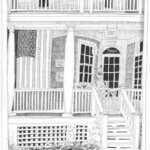 When printmaker Sylvia Roth moved into her home in South Nyack in 1977, she had no idea it was the birthplace of a major figure in American art, Joseph Cornell. This house on Piermont Avenue seems to have its own designs, selecting artistic occupants for over a century.
2015: Last Call at OD's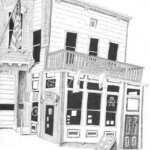 After operating under the ownership of an O'Donoghue for 63 of the last 65 years, the pub near the corner of Main Street and Broadway in Nyack served their last call on April 23. There has been an O'Donoghue behind the bar since 1949, when Paul O'Donoghue Sr. started working as a night barman for what was then called Charlie's Bar & Grill.
O'D's reopened under new management and is thriving and continuing the legacy of music, food and libation.
2016: Skate Board Wizards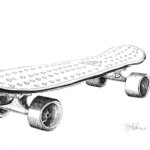 Before we had a skatepark, Nyack was home to one of the first skateboard teams in New York, The Wizards. Acclaimed photographer Charlie Samuels is launching an Indiegogo campaign to complete his documentary that will feature the Wizards and the Village of Nyack called Virgin Blacktop. There will be a fundraising party tonight, Tuesday, March 15 at Nyack's Pour House, 102 Main Street from 6-9p to launch the online fundraising effort.\
2017: Karenderya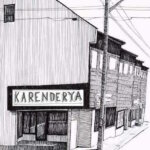 The intersection of Midland Avenue and Main Street has become a reliable incubator for new family-run restaurants in Nyack. Once the home of Maura's Kitchen, that recently moved to South Broadway, the crossroads now boasts Cuñao, a taqueria and across the street Karenderya, which was launched this month by Paolo Mendoza and Cheryl Baun.
2018: Main Street Beat










While the name of Nyack's only record shop has changed, the staff, stylings and singer/songwriter owners remain the same. Amy Bezunartea and Jennifer O'Connor announced this weekend that their store will no longer share the name of their record label, Kiam. Main Street Beat is now emblazoned on the door where music fans can find new releases from the indy label, previously owned classic vinyl records and an eclectic offering of books and clothing, curated by Amy.
2019: I Am Shazam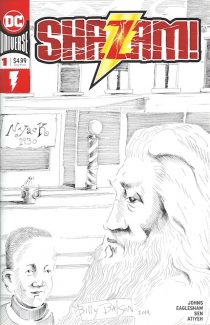 I have to chose my words very carefully, because of the extremely litigious history of this topic. Simply put, because I am Billy Batson, I am Shazam.
Bill Batson is an artist and writer who lives and sketches in Nyack, NY. Nyack Sketch Log: "Eight Years of Ink" © 2019 Bill Batson. To see more, visit billbatsonarts.com