by Mike Hays

Paul Valentine, Orangetown Councilman, remembers the horrible sound of the crash when a tractor-trailer struck 72-year-old cyclist Robert Carl Pinckert in 2003 at the Greenbush/Rte. 303 merge near his business, Valentine Electric. "He was under the truck. It was brutal," said Valentine.
Pinkert didn't survive, but no criminal charges were filed. The tragic loss of Pinckert had one positive result, though: Paul Valentine asked, "Why not run a bike path through Blauvelt State Park that would  connect N. and S. Greenbush Road?" No longer would cyclists (and pedestrians) have to merge onto busy Rte. 303.
Like fine wine, the idea took a while to mature, but on July 12, 2019 the ribbon was cut on a finished connector. The ribbon cutting celebration came after much hard work in overcoming financial, physical, and administrative hurdles. As a token of remembrance, the new path should rightly be called the Robert Carl Pinckert Connector.
Who was Robert Carl Pinckert?
Robert Carl Pinckert was born August 19, 1930, in St Louis, MO. He moved to New York City in 1948 to attend Columbia College, where he earned BA, MA, and PhD degrees in English literature. He also earned degrees at Clare College in Cambridge England on a Kellet Fellowship, where he was also captain of the basketball team ("That's no great shakes," he later said). He served as a tank mechanic in the US Army in Germany during the Korean War. Returning to Columbia as an Assistant to the Dean and an English instructor while completing his doctorate, he met and married another Midwesterner, Millicent "Missy" Edward, a Stanford graduate from Illinois who was working in the dean's office.

Pinckert taught Shakespeare and writing for over 35 years, first at Columbia and later at John Jay College of Criminal Justice in the Humanities department. Pinckert is credited with naming the college after the nation's first Supreme Court Justice. Pinckert authored
The Truth About English 
in 1981 and expanded that book into
Pinckert's Practical Grammar 
in 1986; it became a Book of the Month Club selection.
Pinckert retired in 1993. He was an avid hiker on the Appalachian Trail and a singer with Rockland Camerata for over 20 years. He was a familiar fixture on the streets of Rockland County on his bicycle, riding from his Upper Nyack home on Highmount Ave. He sent a letter to the
Journal News
advocating that the Palisades Mall not be built. He was working on a book about the
Bible
when he died. Missy died 12 years later. She was still working at Lamont-Doherty and working out at the Diplomat Health Club in Sparkill. She appeared in person at a
Rockland Bicycling Club
Ride Of Silence
 memorial in 2004.
Greenbush Road and the merger with Rte. 303
Greenbush Road is a remnant of the colonial version of the Interstate Highway system known as Kings Highway. Locally, Kings Highway ran from Tappan through Sparkill, Orangeburg Blauvelt, West Nyack, and into Valley Cottage. Vestiges of Kings Highway are still called that. The highway was built along an old Native American path that followed the natural contours of the land as it does now between the western slopes of Clausland Mountain and the northern branch of Sparkill Creek. Clausland Cemetery on Greenbush contains the graves of 14 Revolutionary War soldiers.

In 1930, New York State renumbered its road system, and Greenbush became Route 303 for a time. By 1932, the modern Rte. 303 was in place–a straight-line highway leading to Route 59 in Nyack. The new Rte. 303 merged with Greenbush at two points: at the bend around Bell-Ans in Orangeburg and in Blauvelt where a finger of Clausland Mountain jutted out west. The old highway skirted the rock outcropping, in fact, removing it at a three-foot level. This became the dangerous merger of Greenbush and Route 303. It became nearly impossible to continue south around the merger, and continuing north for cyclists became a heart-pounding adventure. But there was no other way to continue north to Nyack on the west side of Clausland Mountain other than the extremely steep Clausland Mountain Road.
Creating the bypass
In 2016, Valentine's idea of the bypass took shape under Andy Stewart's leadership as Orangetown Town Supervisor. State Senator David Carlucci identified $125,000 in state funds for the project. Jim Hall, Executive Director of the Palisades Interstate Park Commission, gave approval to utilize a strip of Blauvelt State Park for the connector. The work was completed by the Orangetown Highway Department. Trees were removed over the approximately ¼-mile corridor and a level path was covered in asphalt. Fencing was put along the steeper sides of the trail. The northern end of the bypass intersects with a small Blauvelt State Park parking lot.
The ribbon cutting
Three years after it was announced, the bypass was complete. On Friday, June 12, 2019 Orangetown Supervisor Chris Day hosted a ribbon cutting ceremony. Paul Valentine, Senator Carlucci, and myself (I'm President of
Rockland Bicycling Club
) spoke. Others who worked on the project were present, including Former Orangetown Supervisor Andy Stewart, Orangetown Superintendent of Highways Jim Dean, Rockland County Legislator Harriet Cornell, Rockland Bicycling Club Chief Advocacy Officer Dave Zornow (Publisher of Nyack News & Views), and
Palisades MTB
President Seth Reichlin.
The untimely death of Robert Carl Pinckert was noted as the reason why the bypass was completed. The hope is that deaths and injuries from fast moving traffic on Rte. 303 do not recur. Cyclists can now pass north and south on Greenbush as it winds its way through the shady state park along a route once walked by Native Americans. It's a route that Pinckert loved for its natural beauty, and it's now made safer for all. Welcome to Pinckert's Connector.
See also:
Photo credits: Photos courtesy of the Nyack Library
Michael Hays is a 30-year resident of the Nyacks. Hays grew up the son of a professor and nurse in Champaign, Illinois. He has recently retired from a long career in educational publishing with Prentice-Hall and McGraw-Hill. Hays is an avid cyclist, amateur historian and photographer, gardener, and dog walker. He has enjoyed more years than he cares to count with his beautiful companion, Bernie Richey. You can follow him on Instagram as UpperNyackMike.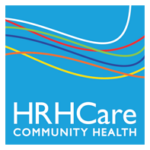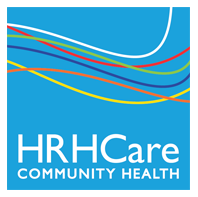 Nyack People & Places, a weekly series that features photos and profiles of citizens and scenes near Nyack, NY, is brought to you by
HRHCare
and 
Weld Realty
.