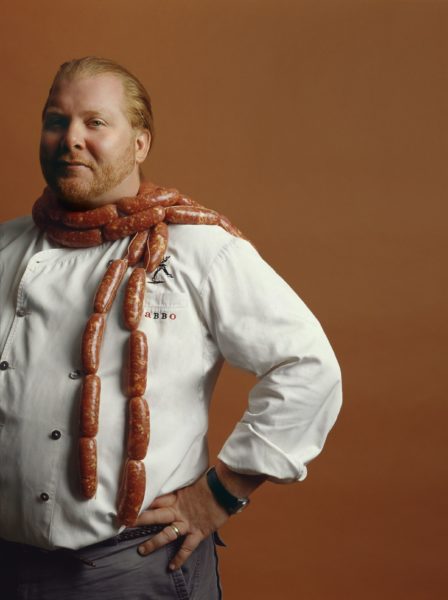 On June 19th, the Fifty Best Restaurants of 2018 were announced in Bilbao, Spain. The yearly list, sponsored by San Pellegrino, is closely followed by chefs, food writers, and restaurateurs. Yet the list is troubling for a number of reasons and in many ways highlights the rampant inequality that still exists in the industry today.
First, almost every single restaurant in the top five is over $200 USD per meal, per person (of course this does not include the optional wine pairing). Now, I do not think that food should be cheap. It's expensive to run and staff a restaurant, to pay your cooks a living wage, to insure that only the best ingredients are being used, and to create a dining experience that is truly unforgettable. Most restaurants are operating on slim margins.
But at $200 per meal, are these restaurants for anyone but the rich? Has fine dining become something that only the one percent can afford and experience, or is that just how it's always been?
Affordable tasting menus do exist. Contra, on New York's Lower East side, for example, offers a six course tasting menu that employs seasonal and local ingredients for only $78. While this is hardly cheap, it is also a far cry from the $200, $300, sometimes $400 menus offered by most of the restaurants on the World's Fifty Best list.
The website for the World's 50 Best claims to reflect "the diversity of the world's culinary landscape." What diversity? As Jonathan Gold, restaurant critic for the LA Times recently noted, over half of the restaurants on the list come from Europe and the United States. Latin America and Asia are scantly represented, and restaurants from Africa and Australia are all but non-existent. When restaurants in Asia, for example, do appear they are often run by French expats, cooking French food, in, say, China or Japan. Eater critic Ryan Sutton pointed out that "once again, no restaurants from the South Asian subcontinent, a landmass that makes up about a quarter of the earth's population, made the list." 
And what about gender diversity? Outside of restaurant kitchens, cooking the world over is often carried out by women. And yet, the list has a grand total of three restaurants helmed by women. In the age of #MeToo, this is embarrassing to the awards and the industry. The fact that there is an entirely separate category for Best Female Chefs is a further burn.
It would have been admirable if this year's judges had at least attempted to broaden their horizons during a time when the world has seen an ugly upsurge in nationalism, racism and the unveiling of rampant sexual harassment and assault accusations against some of the most powerful men in the industry (Mario Batali, Ken Friedman, etc.). Instead, we were given the same list of profoundly expensive, eurocentric, old-guard restaurants, helmed almost entirely by white men. It's enough to make you lose your appetite. 
Nyack's Ben McCarthy is the lead guitarist in the alternative rock band Regret the Hour and the chief culinary correspondent for Nyack News and Views.