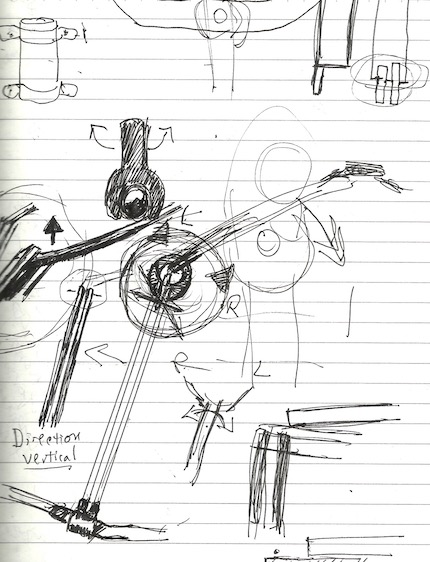 by Bill Batson
In almost 300 Nyack Sketch Logs, this is my first guest sketch. The schematic diagram is by my fiancé, Marisol Diaz, and depicts an idea I had for a piece called "Bistylus Built for Two." Working in tandem, we have created three works for an exhibit entitled "Dynamics: Partners in Life and Art." Our efforts, along with collaborations from 10 other couples, will be unveiled on Saturday at 7pm at the Volition Gallery at Bell-ans in Orangeburg. Come to the opening reception to sample a visual feast from kitchens with two cooks.
Speaking of food, the concept for this exhibit emerged during a discussion Marisol and I had over Indian Food in Nyack in 2016 with James and Phyllis Dodge. "We started to consider the number of friends that we have that are both life partners and artists and James, who can not resist a pun, saw that you can't spell partners with out a.r.t.," Phyllis remembered recently.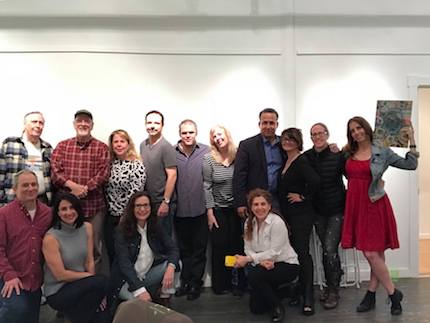 James & Phyllis have worked together establishing Bell-ans as a regional creative arts center since 2007. The hive of buildings in Orangeburg that once produced a popular indigestion tablet known as Bell-ans is the location of the Volition gallery, where the Dynamic exhibit will open on Saturday, June 9 at 7:00pm.
Founded in 1897 by John Lanphere Dodge, the son of a Civil War Union Army Surgeon, Bell-ans became a national pharmaceutical brand. One hundred and nineteen years later, the structures shelter the Shakespeare Children's theater, a yoga study, horse stables, dozens of artist studios and Volition.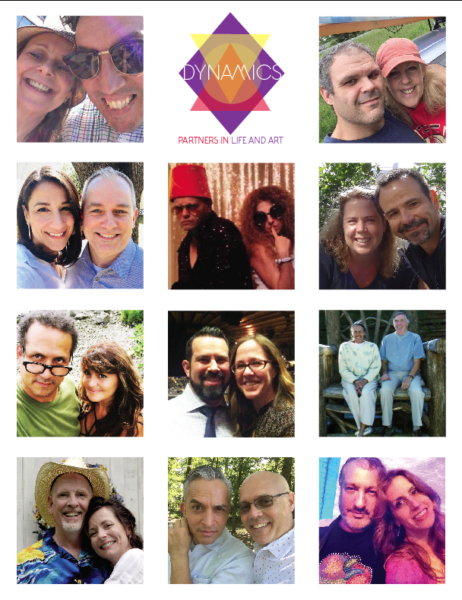 "This exhibition of works by couples and partners will show the results of togetherness and collaboration with one's closest connection, revealing a new side of their expression or current connection to each other and the outside world," said Co-curator Kristin Bowler, who partners with husband Spencer Tunick.
"Dynamics are what we experience when we come face to face with an outer catalyst in the form of another being who is ultimately our teacher through relationship," said co-curator Lauren Rudolph, who will exhibit in the show in collaboration with her husband Jay Schick. "Through the vehicle of creative expression we will explore the nature of our partner dynamics and that which makes us choose to share this life and grow together."
Meet the eleven creative couples cooking up compelling collaborations in Dynamic: Partners in Life & Art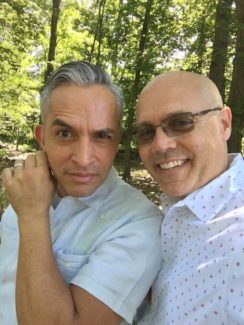 Beto & Rob 
Beto is my artist name. Everything that I am right now happened by
accident. It all started by helping my brother attend art classes as
his interpreter, from that moment I found my passion for art.
In my work I try to incorporate different materials – clay, plaster,
steel, wax, metal powder, wood, recycled glass, pigment, silicon, etc. All my inspiration comes from the things I see every day.
Rob Kovacs: I received my first camera, a Kodak Disc, nearly 30 years ago, and I have
never stopped looking at life through the lens of a camera since.
I consider myself an "old school" photographer, or some would say a photo
purist. I have no formal photography training, but I do have the
"photographer's eye" and I feel it is way too easy for anyone to be a
photographer in today's world using all the editing and cutting and pasting,
adding and removing. I do not use Photoshop or any post production editing,
I want everyone to see what I saw through the camera; What you see is
what I saw.
My favorite photography subjects are animals and pets, especially my dogs,
nature, vacation, and landscapes. I love black and whites. I have recently
started to shoot photos of people, but still prefer my animals.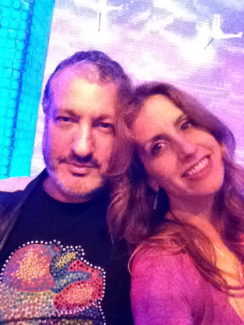 Kristin & Spencer
Kristin Bowler has been posing for Spencer's photographs for 23 years. In Dynamics – Partners in Life and Art, Kristin once again poses for Spencer but this time she poses with 15 friends in the intimacy of their home. In the spirit of female inspiration and a strong and powerful tribe, Bowler and Tunick gathered friends to pose nude with her paintings.  Bowler and Tunick have previously collaborated to produce the all-women nude art action, Everything She Says Means Everything, at the 2016 Republican National Convention in Cleveland Ohio against the hateful rhetoric and actions spewed by Donald Trump and many in the GOP.
Kristin Bowler's paintings are inspired by nature and fantasy, the realm of dreams and secrets, mysterious beings and lost worlds. In an ongoing series she explores the idea of the female muse as guide. In Bowler's words, "My muses are a tribe of mysterious beings that accompany me to a place where time does not exist. When I paint or create I lose any sense of time and I see the muses as my guides into a hidden dimension of color, magic and nature."  kristinbowler.com
Spencer Tunick's body of work explores and expands the social, political and legal issues surrounding art in the public sphere. Spencer Tunick stages scenes in which the battle of nature against culture is played out against various backdrops, from civic center to desert sandstorm, man and woman are returned to a preindustrial, pre-everything state of existence. Tunick has traveled the globe to create these still and video images of multiple nude figures in public settings, from a handful of participants to tens of thousands, all volunteers. spencertunick.com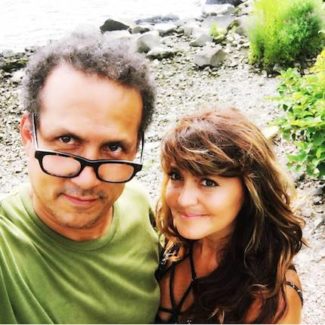 Marisol & Bill
Bistylus built for two is a machine with few moving parts that is extremely complicated to operate effectively, with printed instructions, in two parts, each written on the far side of your partners heart. In Wave Science, the landscape is deceptively permanent. The elements of chemistry and physics that we call our home by the river, water, earth, flora, fauna, and invisible air hurling through space around the sun is never resting. In the waves, the energy is tangible, constantly transferable, pushing us constantly up and down. On her sometimes tranquil, often tempestuous surface, we make our home.
Marisol Diaz is a graduate of the high school of Art & Design in NYC. She received her B.A. from Antioch College in Painting & Sculpture, and an MFA from the Maryland Institute College of Art in Baltimore, Maryland,  where she studied with Grace Hartigan one of the only female American Abstract Expressionist painters of the New York School in the 1950s. Marisol is primarily an illustrator, and figurative artist, with prolific sculptural and glass-technique. She often uses mixed media and the-more-accessible-than-glass, 'bar-top resin' to tackle universal women's issues. Her work concepts speak specifically to her Puerto Rican Diaspora. See and learn more @ www.amarettogirl.com
Bill Batson has published a weekly sketch and short essay about the village of Nyack since August 2011on NyackNewsAndViews. A selection of his sketch log entries were published as a book in 2014. A second volume will be released in 2018. Batson serves as a Trustee of the Historical Society of the Nyacks, the Communications Chair for the Nyack Branch of the NAACP. Batson chaired an effort that successfully create a monument to the Underground Railroad with the Toni Morrison Foundation in 2015 honoring local abolitionist Cynthia Hesdra.  billbatsonarts.com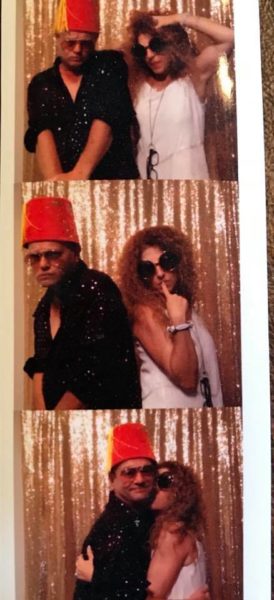 Phyllis & James
Feeling as if their souls have been together throughout lifetimes, James & Phyllis Dodge along with their son Andrew translate their inner wounds and pain into their artwork— traveling on a path where they're each others guides. "Prying" is the collective sentiment of freedom, taking steps with their first piece to stand and be seen heard & freed.
Their second piece "Parallel" channels lighter emotions of the humor that has brought them this far, gluing them together through their love for classic American and European vehicles. Working together as a cohesive force, their work at Bell-ans is truly greater than anything that could be accomplished alone.
As partners both in life and art, James & Phyllis have spent thirty-six years together; years both mirrored and paralleled. Finally, able to express themselves fully, and presenting it to the public at large, the couple has worked together at Bell-ans since 2007. The dynamic and productivity as a couple inspired this exhibition.
Phyllis Dodge has consistently demonstrated interests in the arts, participating in theater, singing, and acting, reflecting her family history of art and music instruction in Italy. As a designer, director and producer, Phyllis is fortunate to work with a team of talented artists to orchestrate creative events, art exhibits and educational programs at Bell-ans. Taking on the role of a catalyst, she strives to inspire those around her, guiding their expression to shape dreams & expression into form. http://www.bellans.com/
James Dodge: Installation artists, Renovation expert , father and animal lover. Studying film and installation, James has worked in 8mm producing and directing short films including Attack of the 50 Foot Woman, Collegiate Nightmare, Nuke Van Winkle and Time Travelers. Managing Bell-ans since 1986, his work as an expert in restoration proved beneficial to keeping the former industrial now cultural park true to its authentic self, in addition to being a release valve for his artistic passions.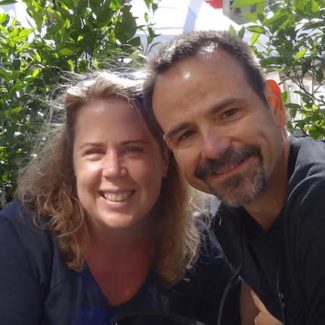 Melissa & Jamey 
How do we combine such uniquely different approaches into a cohesive, engaging expression? Our pieces are artistic manifestations of that. Playing our different techniques and skills off each other, sometimes harmonizing, other time clashing. This is our truth — independent and unique, but merging into one.
Melissa Lovstrom Inspired by the natural beauty of the Hudson Valley, she grew up making art. Combining formal training and self-exploration, Melissa finds enjoyment in photography, drawing, painting and sculpture. She especially relishes working mediums with her hands – being in direct contact with the piece. A world traveler and certified underwater photographer, Melissa has a special connection with the ocean.
Jamey Jackson has worked as an illustrator and graphic designer. Currently he works as an art director, spending much of his free time following personal artistic pursuits. Jamey practices many mediums and techniques but lately has been exploring heavily textured acrylic painting.He is an active member of the Nyack Art Collective and Edward Hopper House, Volition Gallery in Orangeburg, NY hosted his first solo show in the spring of 2017.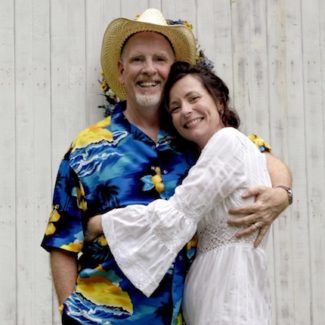 Suzette Marie & J. Alexander
Suzette Marie & J. Alexander are collaborating for the first time with individually produced mash-ups of each other's works. Suzette Marie, whose work focuses on the intimacy of sharing a bed, moves her sleeping figures from bedroom to landscape by directly drawing and painting onto prints of Alex's photographs. Alex, a photographer who transforms misty fields and rivers into mysterious, romantic settings through post-production techniques, digitally combines elements from each of their distinct art forms into new compositions with layers of unexpected juxtapositions.
Through images that combine drawing and painting, Suzette Marie Martin explores how body language reveals the complexities, vulnerabilities and conflicts of intimate relationships. Awards include a Geraldine R. Dodge Foundation Fellowship at the Fine Arts Work Center, Provincetown, MA and The National Gallery of Art Teacher Institute Fellowship in Washington, DC. http://suzettemartin.com
John Alexander Baker is a fine art photographer whose extensive portfolio began during his twenty year career as an actor, lighting designer, technical director and stage manager in theater and film. His transition to digital photography coincided with a career change to Information Technology software and network development.  To see more visit: http://alexbakerphotoz.com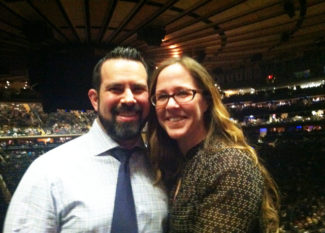 Lauren & Jay 
As children we sketched constantly, we loved to express visually.  We share this sensitivity however we took two separate paths. I stayed on the path of creating art because I cannot imagine a life without it and Jay who happens to be an artist who is great at math took that route and put his art to the side for a bit. His grounded presence allows me to fly and yet he also inspires me to be more grounded. I hope I inspire him to fly a bit. He sees all of the details, I sail through the sky and other realms. I am so happy to work on this together and explore our dynamic in whatever incarnation it takes. It's fascinating to connect in this way and to get back to our roots…Two creative kids who love to express.
Lauren Rudolph has always had a pencil in her hand and she sketched and perceived the world through creative eyes. She has created in many facets including painting, sculpture, puppetry and all sorts of mixed media, but her heart is with portraiture. Lauren is also a teacher of art because she believes that creative energy working from both sides of learner and instructor inspires her to grow and expand every day.
Jason Schick is one of those artists who is actually great at math. This skill took him down another path of business and finance. In this world it sometimes seems that you have to take one road or the other and Jay chose to take the latter and hoped to find time here and there to create. Jay met Lauren, an artist too and felt that connection to his deeply held passion, but with kids, a job and life, time seemed to grow thin. Now with the universe knocking on his door from a few different directions, it's apparent that it's time to pull out the pencils and create once again.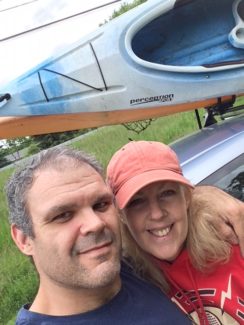 Susan & Joe
Susan & Joe collaborated on many artistic projects together when our decorative painting company was operating. Having two people work on the same mural allowed us to find our individual artistic strengths. For this project they are incorporating Joe's scenic images and Susan's collage skills.
Susan Strange has always envisioned herself as an artist and majored in art history at university.  Years later, she worked as a designer and later a decorative painter.  Currently, Strange is a collage artist.
As a high school earth science teacher, Joe LeBlanc finds art in nature. He has enjoyed capturing the world through photography and explores areas of the Hudson Valley in a kayak. Recently he has become fascinated with how reflections catch light, creating abstract images as the light is warped by the small waves on the surface.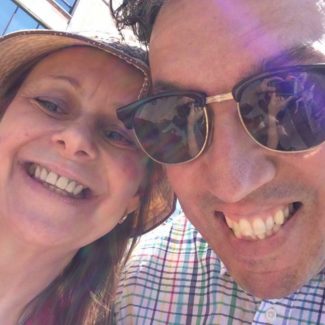 Donna & Bob 
Donna Davies & Bob Timm are two individuals who have built a life together through miles of distance and miles of words.Their love story began with an entire ocean between them, Bob in New York and Donna in the UK., until the moment when the universe matched them up as pen pals through a school program almost 40 years ago.
In their early years, worlds apart, their letters were the foundation of their relationship.
This early and fruitful correspondence forms the basis of their collaboration.
Donna Davies Timm, a native of Great Britain, has lived and worked in New York for the past 20 years. She studied Surface Pattern and Textiles at Cumbria University, UK, specializing in Tapestry Weaving. She has exhibited work in the Royal Academy of Art, London, as well as many private galleries throughout England. Donna expanded her creativity into other forms of textile art, designing, constructing and embellishing customized garments and costumes for historical re-enactment, theater and performance. She is currently the director of the Nyack Art Collective.
Bob Timm is a poet, musician and family man. He is a founding editor of Poetry New York and founder of the New York College Poetry Slam. Bob studied American poetry at the CUNY Graduate Center with Allen Ginsberg and was a regular featured poet at the original Nuyorican Poetry Slams hosted by slam legend Bob Holman. Musically, Bob plays drums and piano, and has performed and recorded in NY with ska/reggae bands Orange Street and The Hard Times and performed several years with New York's premier samba drumming school, Samba New York! He is presently a contributing editor for River River Journal,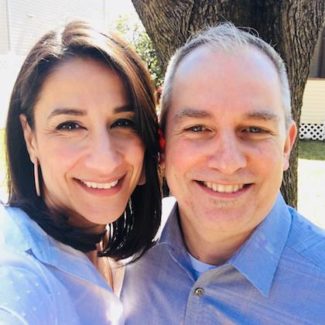 Sona & Rob 
Music and art have always been significant influences for us as individuals, and was a huge component in bringing us together.  These pieces are manipulated images of digital music, combining technology and analog for both music and photography ultimately creating a visual representation of the sounds and feelings we share.
Sona Viola is a portrait and commercial photographer. After years of  in Marketing and Event planning for companies such as Fujifilm, she now exhibits her Fine Art is photography throughout the NY/NJ area and curated her first exhibit this year.
After years of playing in local bands, Rob Viola built a home recording studio, that featured a laptop powered by Reason/Pro-Tools. As his career has switched into the technology of television broadcast recording and live sports replays, his original love of music and the art of recording music remains.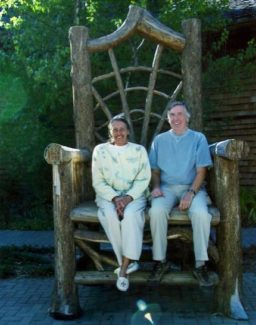 Barbara & Ray 
Ray & Barbara spent countless hours together observing and recording nature. From their porches in Nyack and the Adirondacks, and on the road following migration routes in Rockland from Lake Tappan to Stoney Point, they watched hummingbirds, butterflies, loons, egrets, and eagles and other wild life. Barbara passed away last year, just shy of their fiftieth wedding anniversary. The objects and images on display, made by their hands, represent a life dedicated to making art and celebrating nature and each other.
Barbara Wright, a well regarded master gardener, once won the coveted Edward Hopper House best commercial garden competition. Barbara enjoyed painting, quilting, basket weaving, stain glass and needle point. She loved kayaking, canoeing, bird and mink watching on her beloved Schroon Lake with her husband Ray.
Ray Wright was primarily a commercial photographer for his Real Estate and Insurance business, Wright Bros., until he and his wife Barbara bought a converted boat house on Schroon Lake in the Adirondacks in 1971. Ray worked with former Nyack High School music teacher Bert Hughes to launch Jazz in the Garden summer concert series at the Edward Hopper House in 1981. His work has appeared on the cover of the Villager and he has exhibited his work and lectured on nature photography at the Nyack, Orangeburg and Valley Cottage Libraries. This January, Ray was the Artist of the Month at the Edward Hopper House.
Dynamics, Partners in Life and Art will be held at Volition Gallery on Saturday, June 9th from 7pm until 10pm. The exhibit is on display through July 14th.  Volition is located at Bell-ans Center of Creative Arts, 103 South Greenbush Road, Orangeburg, NY. Volition is open on Saturdays from 2 – 5pm and by appointment. For more information visit bellans.com
Bill Batson is an artist and writer who lives and sketches in Nyack, NY. Nyack Sketch Log: "Bell-ans Exhibit Features Couples As Creative Collaborators" © 2018 Bill Batson.  To see more, visit billbatsonarts.com