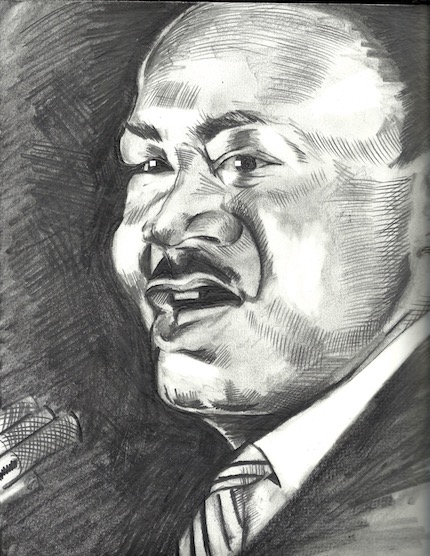 by Bill Batson
No one took Rev. Dr. Martin Luther King, Jr.'s life on April 4, 1968, he gave it. In an act that was the ultimate example of the non-violent philosophy he championed, King absorbed a fatal blow, borne of the racial animus his 14 years of non-stop activism hoped to end. James Earl Ray may have been convicted of killing the anti-racism, anti-poverty and anti-war leader with a Remington Gamemaster rifle, but King consciously signed his own death warrant by living the social gospel of his faith to the letter. In a speech publicly opposing the Vietnam war, given at Riverside Church in New York exactly one year before his death, King said "Have they forgotten that my ministry is in obedience to the one who loved his enemies so fully that he died for them?"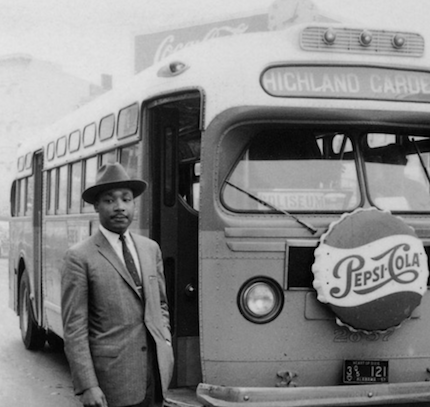 King's death came eight days before Good Friday, the date when Christians commemorate the crucifixion of Jesus Christ. As a third generation Baptist preacher, the martyrdom of Christ on the cross was a cornerstone of his belief system, as was the story of the resurrection of Christ on Easter. King did not seek martyrdom, or a violent death, but early in his ministry, he quickly came to expect both. Subjected to constant death threats from the moment he took the pulpit at Dexter Avenue Church in Montgomery, Alabama, the epicenter of the 381 day bus boycott that broke the back of segregation in public accommodations in the South, King preached "God grant that we shall choose the highway, even if it will mean assassination, even if it will mean crucifixion." He was just 27 years old.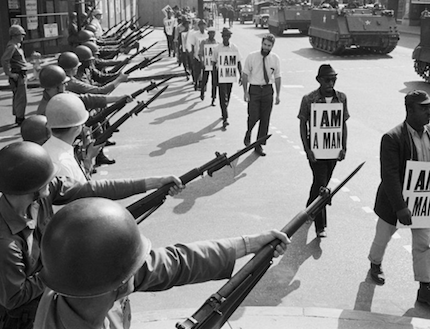 Fourteen years later, King's choices were racing him towards the destination he prophesied in Montgomery. James Lawson, Pastor of Centenary United Methodist Church and leader of the Nashville Sit-In Movement invited Dr. King to Memphis. His hope was that King could lead mass protests that would result in better working conditions and wages for the city's lowest paid workers, the garbage men. Like prior campaigns in Montgomery and Birmingham, King would use creative nonviolence and passive resistance to achieve social justice. In his Letter from the Birmingham Jail in 1963, Dr. King described his strategy this way "non-violent direct action seeks to create such a crisis and establish such a creative tension that a community that has constantly refused to negotiate is forced to confront the issue."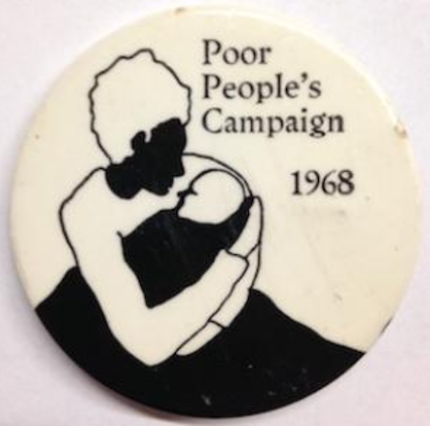 Unlike Montgomery and Birmingham, King had weeks to reach goals that had taken months to achieve. Complicating and compressing his calendar was the fact that on May 2, King was launching his most ambitious undertaking, the Poor People's Campaign, a one-way march on Washington where protesters would set up tent villages and engage in protests aimed at disrupting government until Federal legislation was passed that would ensure economic equality.  "What does it profit a man to be able to eat at an integrated lunch counter," King had begun it ask, "if he doesn't have enough money to buy a hamburger? "
King was also facing the compassion fatigue of the public and the fickle attention of the media.  After over a decade of protests in the south, and recent spasms of riots in the north, the Post-War idealism of the Kennedy/Johnson era was yielding to "Law and Order" cynicism of Nixon/Reagan ethos. King's trip to Memphis was actually an attempt at a do-over. A March 25 protest for the striking Sanitation workers had devolved into a riot.  If King could not demonstrate that his philosophy of nonviolence could prevail over chaos, his Poor People's Campaign and this very relevance, were in doubt.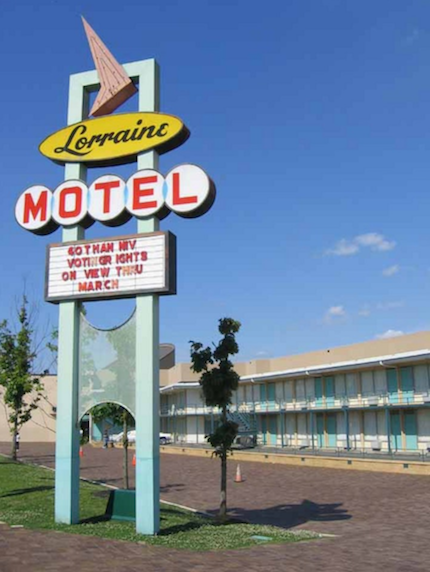 In Redemption, Martin Luther King Jr's Last 31 Hours, author Joseph Rosenbloom reconstructs the civil rights leader's last day and a half. Facts contained in the readable volume portray King as an unstoppable life force moving toward the immovable object of fate. For those looking for the more elusive evidence of a conspiracy to silence the voice of nonviolence, there is plenty of ammo.
At 5:05 pm on April 3, King's police protection was withdrawn. If a police detail had been on duty on April 4th, which was customary law enforcement protocol when King, who was the object of constant threat, traveled, Ray's plot may have been exposed. The binoculars and rifle muzzle that Ray had to stick out the window of his sniper nest in an adjacent rooming house could have been observed and investigated.
Memphis Police Director Frank Holloman never communicated to King the volume of threats that were being made against him in Memphis. Holloman was a former FBI agent who rose to the ranks of Inspector-in-Charge of bureau's headquarters in Washington. Scholar David Garrow has extensively documented the bureau and its director J. Edgar Hoover's obsession with "neutralizing King as an effective Negro leader." In fact, Rosenbloom shows that while Holloman drew down King's security, he left a surveillance team up and running.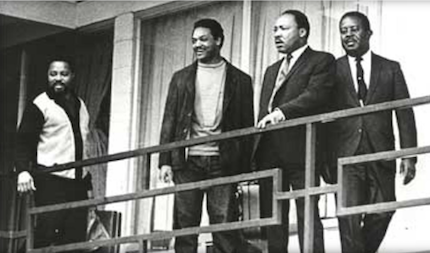 Even if King had known the full scale of the danger that awaited him in Memphis, he was determined to proceed. People who fear for their lives change their routes and routines, but not King. Every time he visited Memphis, he stayed in room 3016 of the Lorraine Motel. Ray could have learned where King was staying by watching local television or reading the Commercial Appeal. Rosenbloom suggests that "precautions did not interest him (King) because he did not think anything or anybody could protect him against a determined assassin."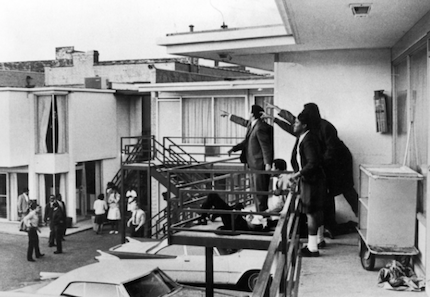 King was unafraid. Rosenbloom could portray King's composure so accurately by pouring over the accounts of multiple FBI informants. From these de-classified pages, King was reported to have said "I'd rather be dead than afraid."
No, King was not afraid to die, a fact that the FBI was hoping to exploit. Yale Historian Beverly Gage recently uncovered the first copy of an un-redacted "anonymous" FBI letter sent to King  suggesting that he kill himself.  It is not widely known, but King tried to kill himself twice as a teenager.  The attempts were reported in Time Magazine in 1963. In A First Rate Madness: Uncovering the Links between Leadership and Mental Illness, Dr. Nassir Ghaemi suggests that some of history's greatest leaders suffered from depression. King kept good company in Ghaemi's historical psychological diagnosis, including Abraham Lincoln,  FDR, Winston Churchill and Mahatma Gandhi.
The FBI wanted King to take his life by his own hand,  in punishment for mortal sins and shortcomings documented in tapes that the FBI constantly threatened to release. King, despite numerous bouts of depression, refused to commit the act of self-violence.
The highway that King chose to travel, that led to his martyrdom through assassination, is a hero's journey of mythic and divine measure. By passively resisting oppression so stoutly that he welcomed a painful and violent death, King transfigurated from flesh, into a holy ghost that permanently resides in the psyche of our nation.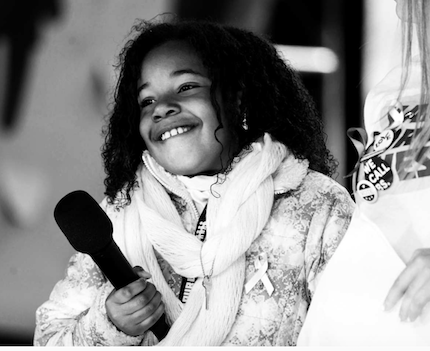 His example, and the techniques that he normalized, such as petitioning the government through mass protest marches, school walk outs, economic boycotts and elevating rhetoric spring forth from the child gun-control activists of Parkland, Florida as if they were possessed by King.
When a CNN anchor asked former King lieutenants Andrew Young and Jesse Jackson what King would do about gun violence if he was alive today, they both corrected the broadcaster,  asserting that King lives.
When King's granddaughter, Yolanda, age 9, spoke at the March for our Lives in Washington DC, you could hear that King's cadence and spirit are still on the national stage.
When you watch the last public words spoken by Rev. Dr. Martin Luther King Jr. at the Masonic Temple on April 3rd, you see a man who knew he would not live another 24 hours. In Rosenbloom's book, Jesse Jackson described "a mysterious aura around him" after King gave a speech that some described as the most electrifying he ever gave.  King slumped back into his chair, unable to finish a passage from the Battle Hymn of the Republic, trailing off into a barely audible voice as the crowd convulsed in cheers and tears. The abolitionist anthem was a fitting choice for King's final official statement. The words capture the epic struggle that we won as a nation when dedicated to the advancement of human rights and dignity and the tumult that accompanies social change.
Here is the complete passage from Dr. King's eulogy to himself:
Mine eyes have seen the glory of the coming of the Lord;
He is trampling out the vintage where the grapes of wrath are stored;
He hath loosed the fateful lightning of His terrible swift sword:
His truth is marching on.
An activist, artist and writer, Bill Batson lives in Nyack, NY. Nyack Sketch Log: Suicide by Assassination © 2018 Bill Batson. Visit billbatsonarts.com to see more.