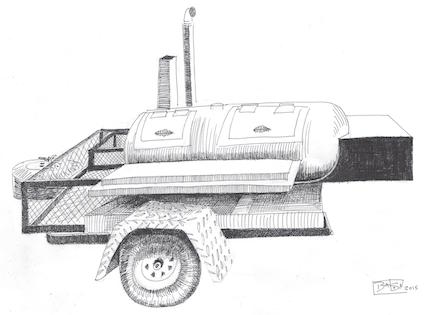 by Bill Batson
Part entrepreneur, part educator, part BBQ evangelist, Chef Kendell Brenner has launched J+K Brenner Sauce + Spice company, along with Hot-cha WAA-cha® hot sauces; created Chefs2Be, a culinary camp for young, budding chefs; and produced events from intimate dinner parties to chili fests. Where there's smoke, fire, hot sauce and young chefs to be, you'll find Kendell Brenner.
Chef Brenner will bring his artisanal hot sauces to the Nyack Farmers' Market on Thursday, July 20 from 8a – 2p in the municipal parking lot on Main St.
When did you know you wanted to be a chef?
I started working when I was 11 at a gas station in Scarsdale, and did that until I was 17. I worked in the kitchen in high school where I went to boarding school, I liked it, but it did not click for me. I was always very handy and got a job after high school installing alarms and working on cars again, but I was still not happy. Random community college courses were not my calling either. So I got a second job at Sapparitos Italian restaurant in the north end of New Rochelle where I grew up. It clicked. My second job was for a local restaurant in Larchmont NY, and I loved it. It was then that my parents asked if I wanted to go to culinary school, applied to The Culinary Institute of America and Johnson and Whales University. I decided on CIA. I never looked back.
What was your first job in the culinary industry?
My first job after CIA was for Reynolds DuPont of the DuPont family as a private chef on Fishers Island, NY for a dock side café for a season. I moved on to work in hotels and restaurants. For six years, I lived in Los Angeles and was a chef there in various restaurants. I became the corporate chef for ABC Studios in Hollywood.  When I relocated back to New York I became an executive chef on Wall Street for a big firm for a while until I got burned out. From there I moved to Boston where I did a quick stint at a great restaurant. There I met my wife Ashley, at work and I returned to New York to work as the Culinary Specialist for Wakefern Foods which owns ShopRite supermarkets.
When did your launch the hot sauce company?
When my son, Jordan, was 5, we started growing peppers in the garden, and Jordan suggested we make hot sauce or salsa. We made about 10 bottles the first year and gave it to friends.  I repeated this for two more years and then decided to get serious,  investigating all I could about starting a hot sauce business and tasting 100s of different ones in the process (we all did). We launched a successful Kickstarter campaign three years ago in May.
As of last April, we now produce our products in a larger co-packing kitchen in Long Island as we outgrew our space here in Nyack and needed to be with a co-packer that had specialized equipment that could accommodate us. We are still actively involved in production.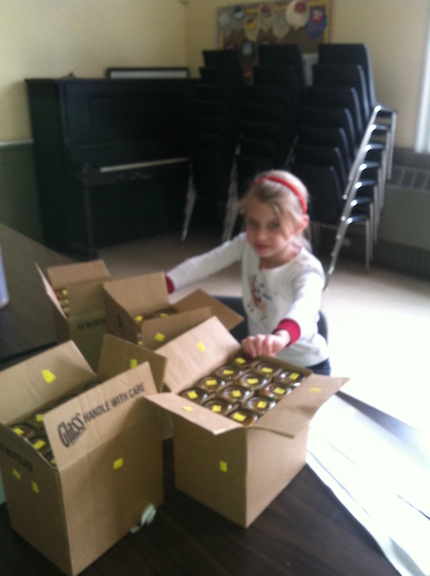 We have just re-launched and our new name is J&K Brenner Sauce & Spice Co. to include both Jordan and his sister, Kaili.

What is the best thing about running a family business?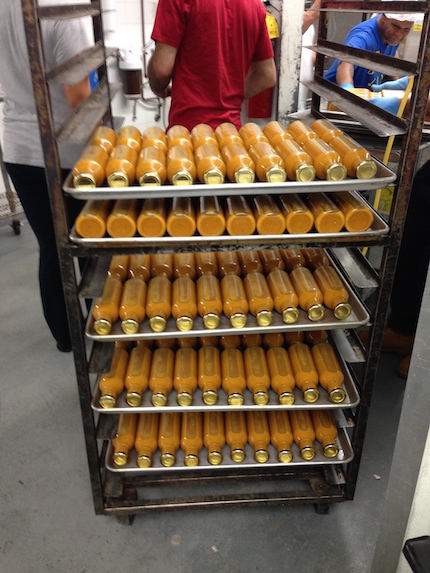 It's family, and hopefully our name will become a household name for quality ingredients.
What's the toughest part of running a family business?
It's family, and well you can't always treat them like employees and be so demanding. Also, never point your finger at the wife!
What other family members work with you?
My wife Ashley, she does all the design and editing for all things creative, she is a partner at a design firm in the City, Imprint and of course Jordan and Kaili.
What's next for J&K Sauces?
We are looking to expand and are starting to incorporate organic ingredients. We started this past month by using Organic spices and are looking to expand this practice into other products and eventually have at least 1 or 2 certified organic products in our line, but it is an expensive and long process. We are also get into more markets are considering setting up distributorships for our great products and want to get into more local markets.
When did you start Chefs2Be?
I started Chefs2be as an accident in 2002, after a company layoff from Wakefern. I decided I wanted to open up my own business and also be a stay at home dad as Jordan was just about to be born and we lived in Nyack at the time. I was renting the kitchen at the Nyack Center for my catering company and the kids in their after-school program liked to watch what I was doing.  Someone gave me the idea that I create a cooking class for kids at the center. And it just took off.
I was doing a lot of catering for the Journal News, and I asked the editor at the time if he would be interested in doing a story. A few weeks later they ran a story in Rockland and Westchester and my phone did not stop ringing for two weeks.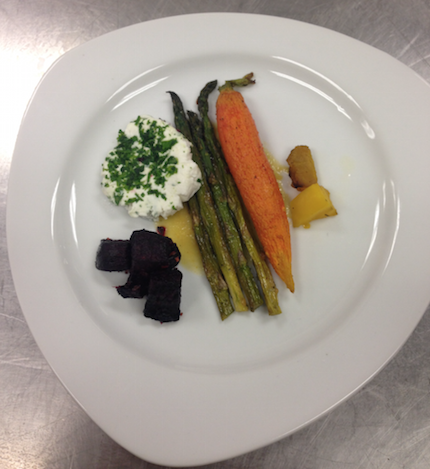 During my first class ever, I had my toolbox of knifes on the table behind me and a student picked up the  the biggest knife around the middle of the blade and says out loud "this knife is not sharp." I turned around and he was about to pull it through his hand. This would have been the beginning and the end of Chefs2Be. I calmly grabbed his hands and had him release the grip. Lesson learned: "Be calm and never leave your knives out."
What kind of lessons can children learn from the culinary arts?
The most obvious is better eating habits. But also there is a lot of academics learning that kids get without even knowing – things like math through making measurements and English through reading and writing recipes.
I think cooking has huge benefits as cooking for kids that who have Attention Deficit Hyperactivity Disorder (ADHD). The kitchen has so many things going on at one time, it keeps their attention. I was a "Ritalin kid" and even as I got older, I still have ADD. Cooking allows me to harness and focus my energy.
What have you learned from children in your classes?
Be calm and never leave your knives out!
Did you buy or build this incredible rolling barbecue grill?
It was designed by me and the auto shop at Rockland BOCES with Sal Cappiello who is the wielding instructor. Sal and the students worked on it for more than two years and then one of my culinary students in culinary had a father who owned a sheet metal shop in the Bronx. I trucked it down there last year just before the NY Smoke and Fire Food Fest and he had about 10 guys finish it up in less than 24 hours. We then brought it to BOCES where the Auto shop painted it. It is made from a 200-gallon compressor tank.
How many hours do you leave meat on the grill?
Anywhere from 2 to 12 hours
Does the grill have a name?
Yes, Owen.
To learn more visit jordanssauces.com.
An activist, artist and writer, Bill Batson lives in Nyack, NY. Nyack Sketch Log: Chef Kendell Brenner" © 2014 Bill Batson. Visit billbatsonarts.com to see more.