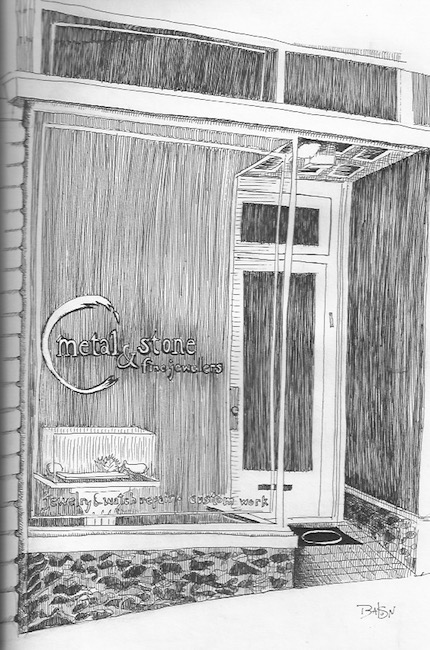 by Bill Batson
For Beverly and Seth Gopin, Metal and Stone is a place where people come to commemorate all "life cycle" events. They opened their jewelry store on South Broadway 22 years ago.  During their time in Nyack, the couple has been instrumental in supporting innovative community initiatives, including the Indoor Street Fair that will be held for the third year on December 4 at the Nyack Center.
How long has Seth been a jeweler?
Seth's been a jeweler for 25 years. His inspiration for new designs and jewelry is his own imagination, beautiful gemstones, nature, and classic jewelry styles that stand the test of time. He specializes in all types. Nothing is off the table. As a rule, we both like styles that are different, edgy, fine, but not too avante garde. Pieces that can be worn on an everyday basis. Not something to be hidden in a safety deposit box and taken out once a year. Jewelry should be worn and appreciated!
Technically, you are a mom and pop shop. Are there many more still operating in Nyack that you know of?
We are a Mom and Pop shop, and yes, Nyack is filled with shops like ours. It brings a much needed personal take to buying a fine product.
How long have you had your store in Nyack?
We have been here for 23 years.
How has Nyack changed since then?
We feel Nyack has changed since we've been here, for the better. We all want to help each other succeed. We are noticing more young couples moving here from the city and elsewhere, and they're loving it!
I understand that Seth is a cantor?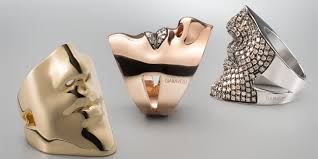 Seth is a Cantor and comes from a prestigious Cantorial family. He sings in synagogue, at weddings and all religious events.
Where did the idea for the Indoor Street Fair come from?
The Indoor Street Fair concept came from my Dad. I told him how great the Nyack Street Fairs are for business and he said "well then, why don't you do an indoor one?" Hey, what a great idea!!! He himself was a Rockland resident for 40 years, who repaired TV's and put up antenna systems throughout the county before "cable" came in.  One of his favorite customers was Helen Hayes! He had his first shop, right here on South Broadway!
Nyack's Indoor Street Fair

Inspired by a comment from her father, Beverly Gopin organized the first Indoor Street Fair in 2014.  The third annual gathering will be held on Sunday, December 4 at the Nyack Center from 10a to 4p.
What are some of the your other civic activities?
We try to be very involved in the Village of Nyack itself. We feel if we promote the town instead of just our business, it will be great for everyone. We are members of the Nyack Chamber of Commerce,  ACADA (Arts, Crafts and Antique Dealers Association) and we help in the marketing of our great village. We shop local and try our best to monetarily support all the needs that come through our door.
One of our favorite things is to be a sponsor for the Summer Hopper House Jazz series. We were blown away by the talent. We are actually working very hard on putting together Nyack's first Music and Arts festival for this coming summer. Nyack has so many great events and community and business minded activities to dedicate time to in a productive way.
What's next for Metal and Stone?
Our new interactive website is up-and-running.  When you visit you can create your own ring. We're really are also excited to be hosting Elisabetta Molina, the owner of Garavelli Aldo who will be visiting from Italy.  Our catered Trunk Show, including champagne, will take place on Thursday, December 15 from  11am – 9pm. Elisabetta will showcase her magnificent fine jewelry collection that has been around for over 95 years and is sold all over the world.  Michelle Obama has a piece.
Other than that, we are the very proud and blessed parents of three amazing daughters and now we are further blessed to be grandparents.
Metal and Stone was always a dream we had. We wanted to create a beautiful relaxed atmosphere selling gorgeous, fine jewelry. It's amazing the joy and happiness this kind of purchase can bring to someone. We are here for almost all "life cycle" events. We have seen everything in our store, from tears of happiness to emotional moments we all shared together, all over jewelry! We are part of their moment and we consider ourselves very blessed.
To learn more visit gmsnyack.com.
An activist, artist and writer, Bill Batson lives in Nyack, NY. Nyack Sketch Log: "Nyack Sketch Log: Metal and Stone" © 2016 Bill Batson. Visit billbatsonarts.com to see more.