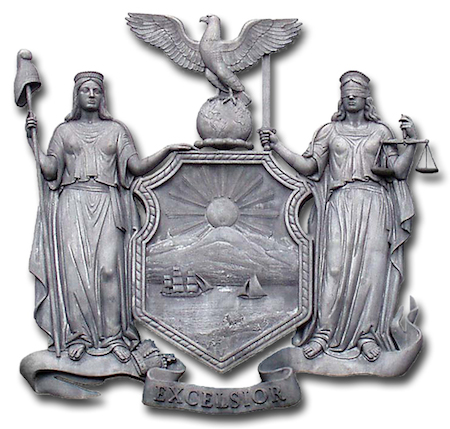 Updated 4:35p: Andy Stewart took a three vote lead into the Thanksgiving holiday after a judge's decision to include most of the 54 challenged absentee ballots in the Orangetown Supervisor race. However, it's not over yet: there are still 12 ballots in play that could decide who wins the election. That review will take place on Monday morning in New City.
Nyack, Nov 27 –Despite warnings about a big rain and wind event today, two Orangetown political rivals are more concerned about the Whether than the Weather. Today *might* be the day when a judge decides whether incumbent Orangetown Supervisor Andy Stewart (D) will get another term or will have to give the keys to Town Hall to challenger Walter Wettje (R). After the preliminary vote count was announced on Election Night, Stewart trailed Wettje by 3/10 of one percent or 36 votes. After the bulk of the absentee and provisional ballots were counted, the gap closed to only 18 votes. On Tuesday, lawyers for both sides presented their case to throw out some of the remaining 54 un-tallied ballots for technical reasons.
Stewart remains optimistic, saying a decision yesterday by Rockland County Supreme Court Judge Victor J. Alfieri, Jr. to dismiss Wettje's petition "for failing to meet basic standards of specificity required for a court case" was good news for his side. "This means that all of the sealed  absentee ballots challenged by Wettje's attorney should be opened by the Board of Elections tomorrow and their votes counted, likely changing the current 18 vote margin significantly," said Stewart in a press statement. "The remaining 12 (of 54) absentee ballots are the subject of our court challenge to their validity for a range of reasons." The two campaigns return to court at 11a today — weather permitting.
See also: The Orangetown Supervisor Winner Is: (Please Hold), 11/11/2013