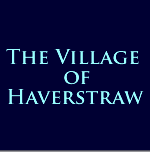 As goes Haverstraw, so goes the rest of Rockland, Westchester, Orange and Putnam Counties — and maybe New York State and the nation. That's the fear some retailers expressed in Big Implications for a Little Village's Ban, a convenience store trade publication article about new regulations passed on April 16 to ban tobacco advertising in Haverstraw convenience stores beginning next October.
"Last week, the Village of Haverstraw in New York's Rockland County sent shockwaves through the convenience store industry by passing a tobacco display ban–the first of such bans in the United States," writes Tobacco E-News on CSPnet.com, a trade publication for the convenience store industry.
The president of the New York Association of Convenience Stores called the new law "breathtakingly absurd" and asserted that retailers have a right to advertise products to their customers on their own premises.
"The Family Smoking Prevention Act gave the FDA the authority to limit advertisements aimed at young people," said former Nyack trustee Denise Hogan who worked with POW'R Against Tobacco, a citizen's group that advocated for the Haverstraw legislation. "This act makes ordinances like the one passed in Haverstraw legal." According to POW'R, almost 8 out of 10 Rockland County residents support rules requiring stores to keep all cigarette and tobacco displays out of the sight of children — an idea that even gets a thumbs up from a majority of smokers. "Hats off to the Mayor of Haverstraw and the board members. Unlike the tobacco companies who put profit before people the Village Board and Mayor Kohut made protecting our youth a priority," said Hogan.
National Tobacco trade groups have framed tobacco advertising bans as a freedom of speech issue. Earlier this month, a federal court overturned a June 2011 Worcester, MA law banning all outdoor tobacco advertisements and any in-store tobacco advertisements that can be seen from a public street.
The American Lung Associate praised the legislation. "In passing this forward- thinking law, the Village of Haverstraw has taken a step forward toward preventing the next generation of youth from becoming addicted to a product that leads to disease and premature death," said Jeff Seyler, President and CEO of the American Lung Association of the Northeast.  A press release from the American Lung Association claims that bans on tobacco product displays in Canada, Ireland and Norway have reduced youth smoking.
Haverstraw's Building Department is charged with enforcing the new rules and handing out fines that range from $500 to $2000. Adult-only outlets are exempted from the ban.
Cliff Brazie, director of retail merchandising for Kwik Fill/Red Apple Food Marts, told CSPNet.com that tobacco products account for 55% of his convenience store sales. Brazie predicts that if a ban goes into effect in his sales territory, he will probably have to lay off employees.
Although both sides may question each others claims, it's positive proof that advertising works, at least some of the time.. Because if these point-of-sale ads weren't effective,  retailers and trade groups wouldn't be fighting so hard to keep them in their stores.
Sources:
See also:
As Others See Us is an occasional feature that covers what publications outside of Rockland County say about the people and events in Rockland County.