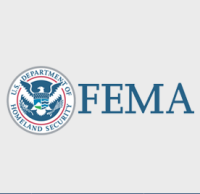 FEMA will offer Rockland County municipalities, schools and certain private nonprofits public assistance to pay for costs associated with the post-Christmas snowstorm on Dec 26-27, 2010. Eligible costs include plowing, sanding, employee overtime and related expenses.
Rockland's Office of Fire & Emergency Services shared that news with village, town and school officials in Rockland County on Wednesday that Federal Emergency Management Agency funds would be available for emergency protective measures taken during the 48-hour December storm.
"I'm very grateful that federal funds will be available to help compensate Rockland municipalities for the costs we incurred in digging out from the the snow storm," says Nyack Mayor Richard Kavesh. The village was buried under more than two feet of snow during the two day storm. "Nyack will provide whatever information is necessary to tap into these funds."
Christopher Jensen, Program Coordinator for the county's Office of Fire & Emergency Services, said Rockland was added to the disaster assistance list as the result of new damage assessments requested by the county. Damage assessments are conducted by local officials, NYSOEM (New York State Office of Emergency Management) staff and FEMA.
The federal disaster declaration authorizing disaster assistance was signed by President Obama on February 18, 2011. Federal funding is also available on a cost-sharing basis for hazard mitigation measures statewide.
See also: