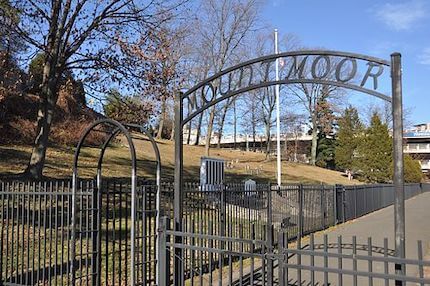 Veteran's Day at Mount Moor Cemetery
Buffalo Soldiers of Rockland County and the friends of Mount Moor Cemetery will hold a Veteran's Day service on Saturday, November 11 at noon.
Mount Moor, a historic black cemetery that was created when burial sites in America were segregated, was added to the Federal Register of Historic Places in 1994. Thirty seven veterans from every major American conflict since the Civil War are buried at Mount Moor.
Mount Moor is located adjacent to a parking lot behind the West Nyack Fire Station across Route 59 from ShopRite near the parking lot next to Dick's Sporting Goods
RoCA Gala Celebrates 76 Years
Rockland Center for the Arts will hold its fundraising gala on Friday, November 17 from 6:00 – 10:00pm at the View on Hudson, 101 Shad Row, Piermont.
The evening of art, music and dance will include special performances by Emotions Physical Theatre and Sam Waymon. The event will feature a silent auction of contemporary art and distinctive experiences.
The evening will honor:
Kenneth Jay Linsner–Leadership
Sarah & Stephen Thomas – Philanthropy
Sam Waymon – Lifetime Achievement
Shawn Rawls — Emerging Artist
Paula Madawick – Visual Artist
For more information and to purchase tickets call (845) 358-0877 or visit www.rocklandartcenter.org
Jonathan Demme: Close Up
On Saturday, November 18 at 7:30 pm at The Nyack Center, Brooklyn Demme will curate an evening of film clips and discussions about his father, Jonathan Demme . The program is sponsored by Rivertown Film.
Click here for tickets: pay what you like from $5 to $50 ($15/$20 suggested), online ONLY. The producers of the event don't want anyone to feel that they can't afford to attend this special program.