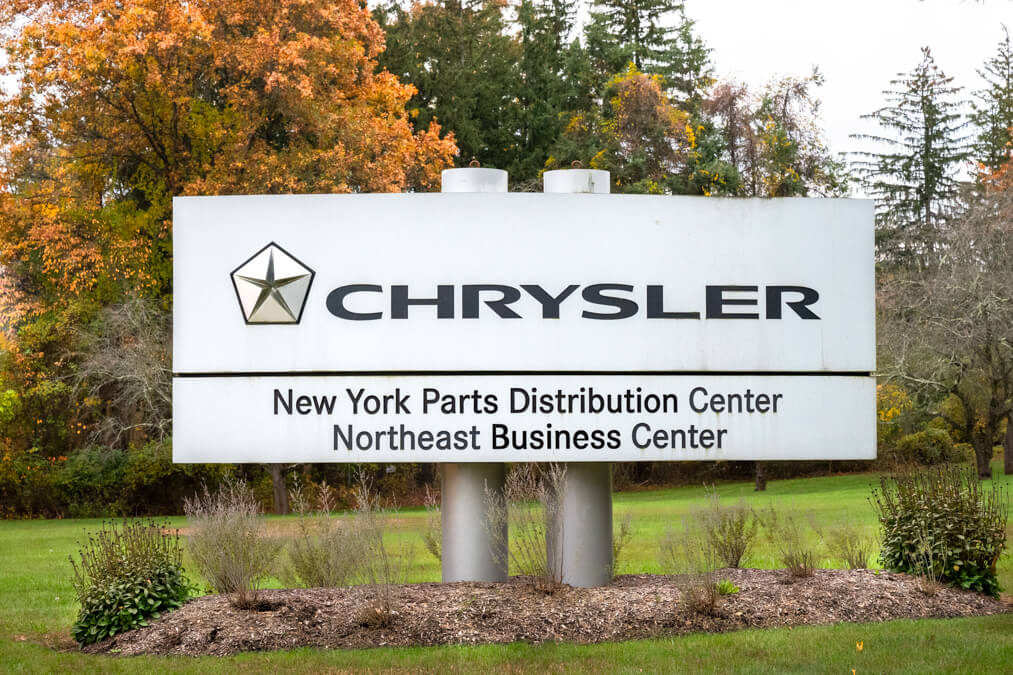 While the Tappan auto parts distribution plant has been serving car dealerships in the tri-state area with things like grills, windshields and seat covers since the 1970s, wages have not always kept up with the cost of living.
Jeffrey Purcell, president of Local 3039, which represents the machine operators, loaders, stock handlers and others who work at the plant, said he commutes an hour and a half each way from Pennsylvania to work, and many of his colleagues come from far and wide to afford housing.
Now, he said, "Some people will see immediate raises of 14 to 15 dollars [per hour] overnight."
'We took a sacrifice," said Purcell, but union members "knew what we were doing it for."
For weeks, they kept a 24/7 picket line, rain or shine (and there was a lot of rain).
"No matter what the weather was, we were outside," said Purcell.
In recent weeks, General Motors and the United Automobile Workers reached a tentative deal on the heels of Ford Motor and Stellantis reaching similar agreements with the union, according to The New York Times, which called the contract, "the most generous in decades."
All three automakers released statements praising the outcome.
"It's not perfect…. But all in all, people are overall happy with what we were able to accomplish," Purcell said, noting improvements in 401k contributions and the elimination of salary caps, among other wins.
The contract – which is still pending ratification – increases pay by about 25 percent and includes cost of living adjustments, among other provisions, according to The New York Times.
Purcell heaped praise on the union's international leadership, including its president Shawn Fain, for what he said was the best deal in 15 to 20 years. And he took pride in what he said was a recent trend toward worker empowerment that has included truck drivers, casino workers, writers and pharmacy workers demanding more from their contracts.
"I feel like this year has just been a labor year," he said. "The working class in America is just fed up with accepting pennies for the hard work and the labor that we put on our backs."
Purcell noted that Toyota also plans to raise its wages in direct response to the strike and that workers from various occupations have told him the strike inspired them to take action.
"People are paying attention to what's going on," he said.