Note: My annual Veteran's Day tribute to my parents and the Greatest Generation. Never forget!
As I stand on Piermont Pier today at the Camp Shanks Memorial Plaque, I'm transported back to March 1, 1944, when my father, Capt. Ray Hays, weary from a grueling four-day train journey from California, embarked on a life-altering adventure. This pier, once a gateway to the unknown, holds echoes of his footsteps, the weight of leaving behind his career, family, and country, and the camaraderie forged with fellow soldiers bound for an uncertain destiny.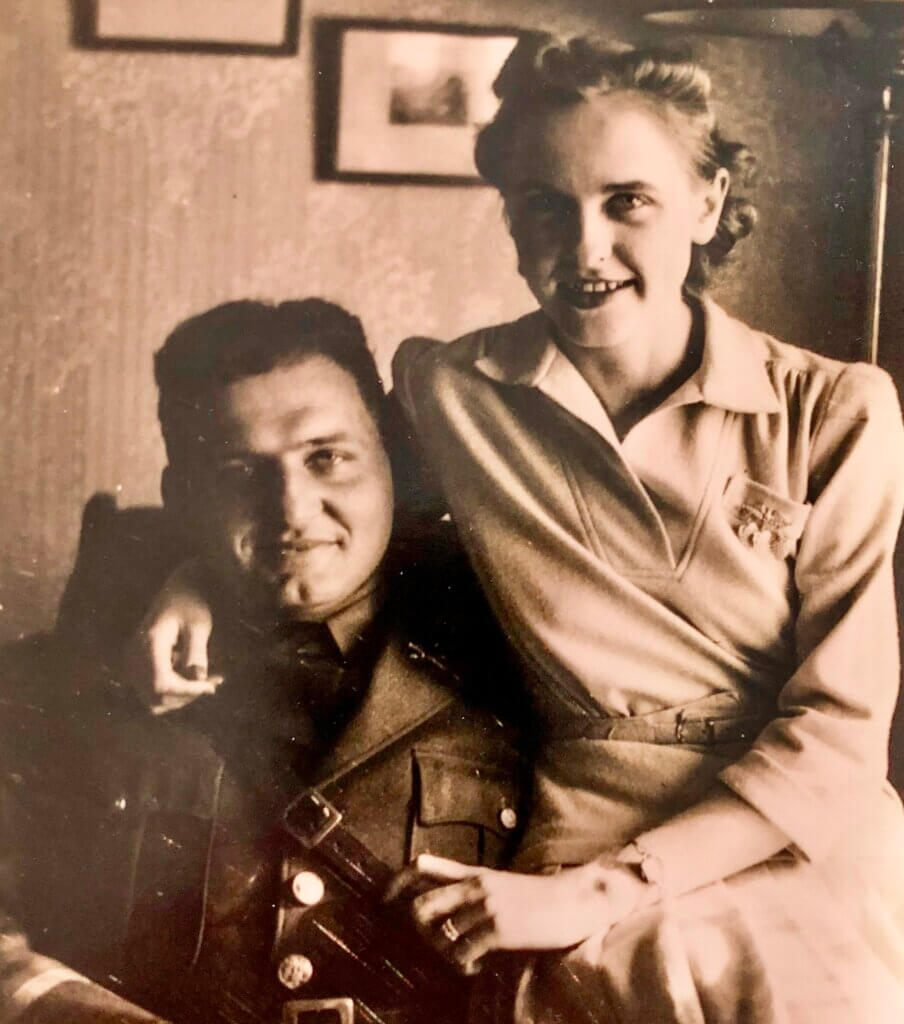 Ray & Sally: A Love Story in Wartime
Born on December 6, 1919, in Salem, Illinois, my father, Ray Leroy Hays, was the son of Elijah, a dedicated teacher and Baptist minister, and Rose. His journey through the University of Illinois in Champaign-Urbana marked him as the first in our family to step into the realm of higher education. There, he met my mother, Clara Alice Foster, known to her nursing school colleagues as Sally, a farm girl from just east of Champaign, whose spirit and determination matched his own.
Their whirlwind romance unfolded against the backdrop of a world at war. Their wedding on January 21, 1942, while Ray was on leave, a mere 45 days after the fateful attack on Pearl Harbor, was a testament to their courage and commitment. Together, they faced the challenges of life in rental housing at several army bases, forging a bond that would sustain them through the trials ahead.
The Road Less Traveled
After Ray's graduation in June 1941, he set out for Fort Sill, Oklahoma as a lieutenant. Sally joined him after they were married. From there, their journey took them to California where Ray trained with Patton's armored brigade.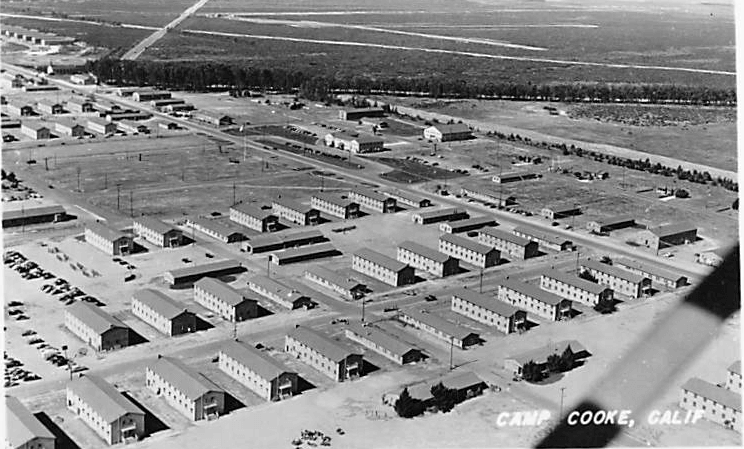 ---
In January 1943, my sister, Patricia Ann, made her debut at Camp Cooke, an army base at Santa Maria, CA marking a new chapter in our family's wartime saga. When duty called my father to the east in early 1944, my mother, a new mother herself, undertook a courageous solo driving journey back to Illinois with my sister in tow, exemplifying the strength and resolve that characterized so many on the home front.
Camp Shanks: The Departure Point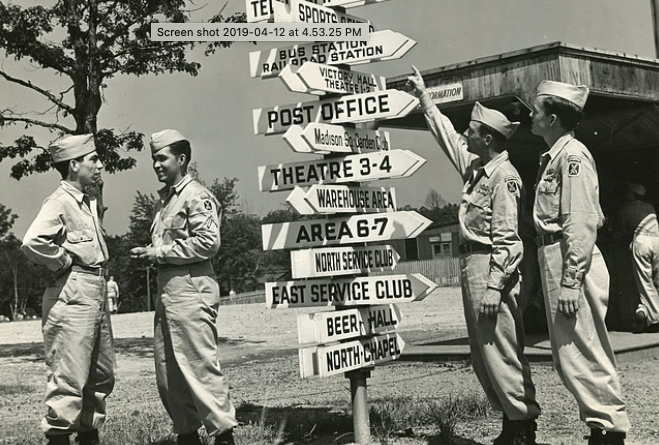 Camp Shanks, or as it came to be known, "Last Stop, USA," held a mosaic of stories for departing troops, a crossroads of emotions and anticipation. This hub, nestled on 2,000 acres in Orangetown, New York, saw off nearly 1.5 million troops, including a significant portion of those who stormed the beaches on D-Day. Segregated quarters bore witness to the struggles of African American troops, while the camp's legacy extended to the processing of nearly 300,000 German and Italian Prisoners of War. My father, who had never been to New York stayed at Camp Shanks for a few days before making a chilly march to Piermont Pier.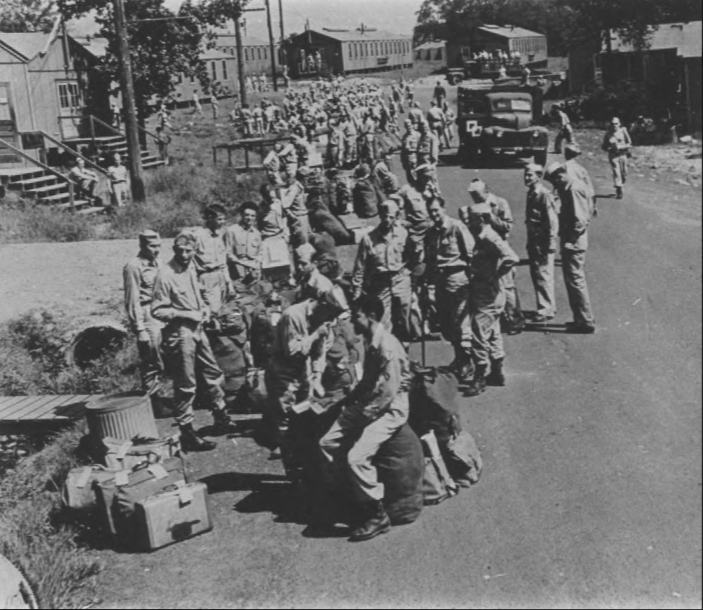 Across the Atlantic: A Journey on the Queen Mary
The Queen Mary, shrouded in gray for stealth, carried my father and over 11,000 fellow soldiers across the tempestuous Atlantic. Many succumbed to seasickness, but my father's resolute spirit held fast. March 6, 1944, saw landfall in Gourock, near Glasgow, Scotland, marking the beginning of his European odyssey. From there, his path led him to Shipton-under-Wychwood, a village west of Oxford, and eventually he transferred to the intelligence unit in the hallowed halls of the Supreme Headquarters of the Allied Expedition Forces (SHAEF) in London. On his first day in the war room, he was given a thick folder about the D-Day invasion of Europe and told to learn everything in it.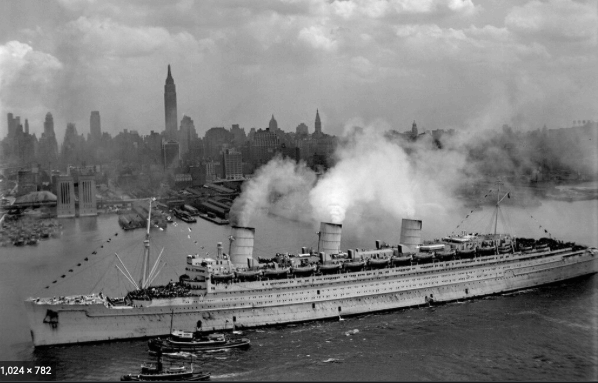 ---
SHAEF command headquarters followed behind the advancing troops. After D-Day, headquarters moved to the coast of France, then to the historic Trianon Hotel in Versailles, just outside Paris. Reims, France and Frankfurt, Germany followed.
A Room with a View of History
In the war room at Reims, France, my father stood watch over colossal maps, updating them daily for the scrutiny of leaders like General Eisenhower. The thick air was filled with cigarette smoke, and the weight of the world hung in the balance, especially during the anxious hours of the Battle of the Bulge. It was here that history was shaped, and the surrender of Nazi forces on May 9, 1945, etched its place in the annals of time.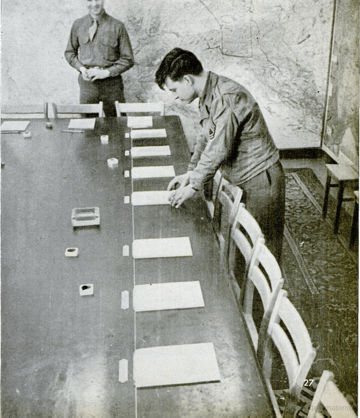 ---
My father, ordered to set up the room for the armistice, slept in a cot near the war room. In anticipation. Awakened at 1:00a, he madly finished setting up everything including measuring exactly the placement of each piece of paper. The actual signing by American, French, British and German generals occurred at 2:00a while he stood outside the room.
A Date with Life Magazine
A Life magazine photographer covered the preparation and signing of the armistice. He used one of the ladders that my father stood on to post data on maps. In one photo, later printed in the May 21, 1945, issue (news traveled fast in those days), my father appears in side-view arranging papers on the signing table.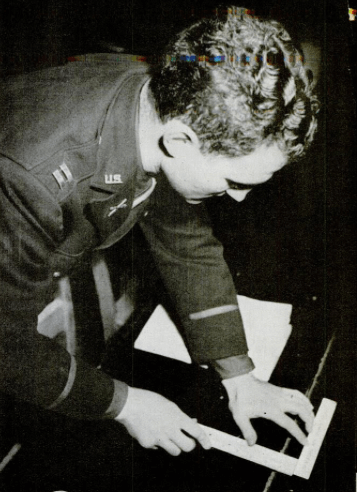 Back at her parent's farm, Sally, picked up the morning mail including a copy of Life magazine. She ran inside. "It's him," she told her parents. They couldn't imagine their son-in-law could possibly be in Life Magazine. For a long time, they kept saying, "It's not him." It's clearly my father.
A Legacy Preserved: The Museum of Surrender
After the war, my father returned to Reims to meticulously recreate the armistice room, which stands today as the Museum of Surrender (Musee de la Reddition). He returned home in September 1945, a retired Major bearing a bronze star and the MBE.
A Lasting Impact
Ray and Sally Hays, my parents, epitomized the selflessness and compassion of the Greatest Generation. Their lives, woven into the fabric of history, stand as a testament to the countless individuals who shaped a better and safer world in the 20th century. As I stand here on Piermont Pier, I'm reminded that their legacy lives on, etched not only in the pages of history but in the hearts of those who cherish their memory.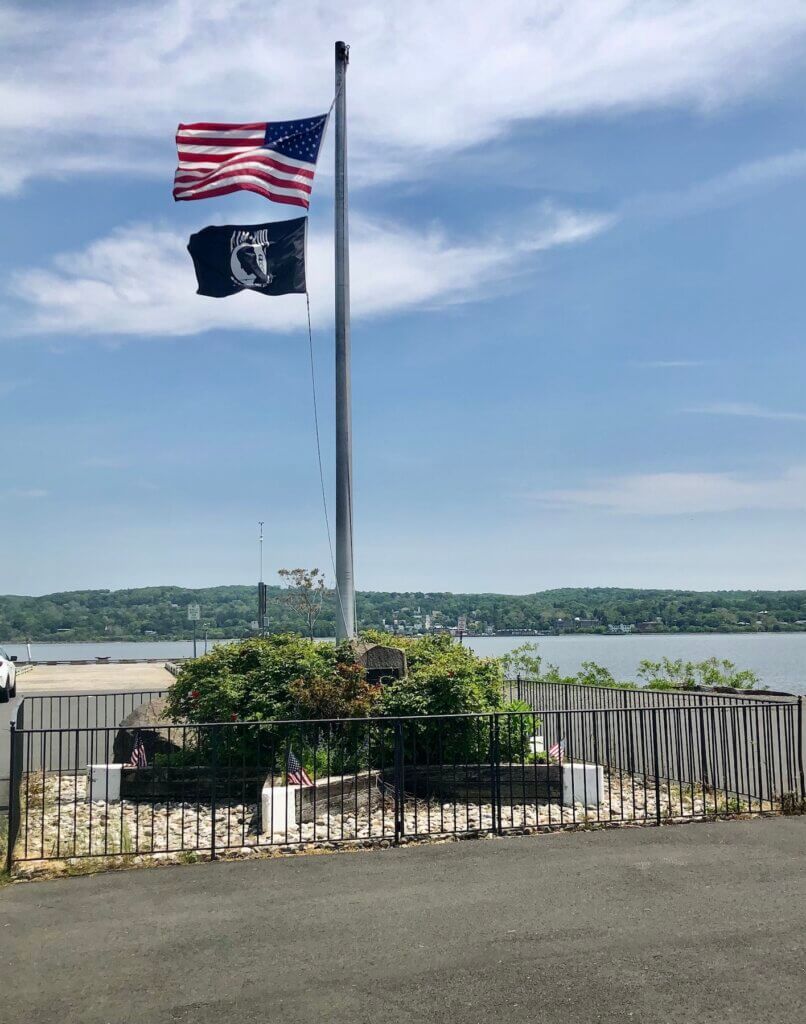 ---
Michael Hays is a 35-year resident of the Nyacks. Hays grew up the son of a professor and nurse in Champaign, Illinois. He has retired from a long career in educational publishing with Prentice-Hall and McGraw-Hill. Hays is an avid cyclist, amateur historian and photographer, gardener, and dog walker. He has enjoyed more years than he cares to count with his beautiful companion, Bernie Richey. You can follow him on Instagram as UpperNyackMike
Nyack People & Places, a weekly series that features photos and profiles of citizens and scenes near Nyack, NY, is brought to you by
Sun River Health
.