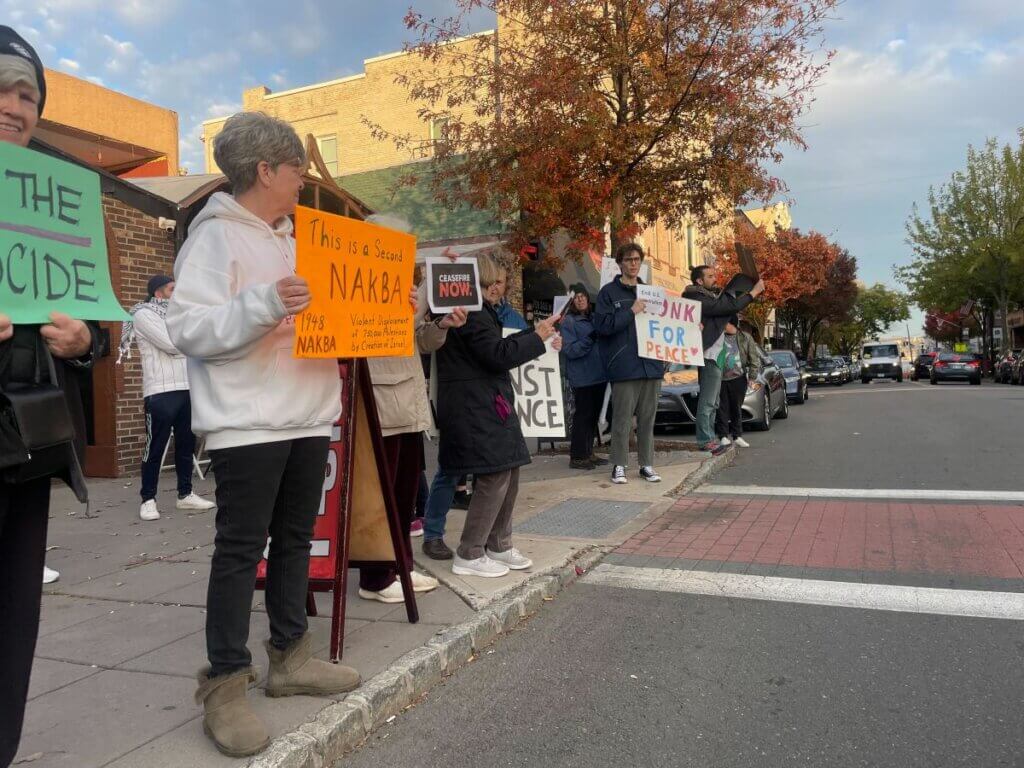 As events in the Middle East unfold over 5,000 miles away from Rockland County, the conflict could not be more palpable on the streets of Nyack.
There are 90,0000 Jewish residents in Rockland (the county with the largest Jewish population in the country), accounting for nearly a third of the Rockland residents, according to New York State.
And in recent weeks, many Jewish residents and other concerned residents have taken to the streets to express varied and sometimes conflicting viewpoints on the Mideast war, from empty chair actions to rallies for a ceasefire in Gaza.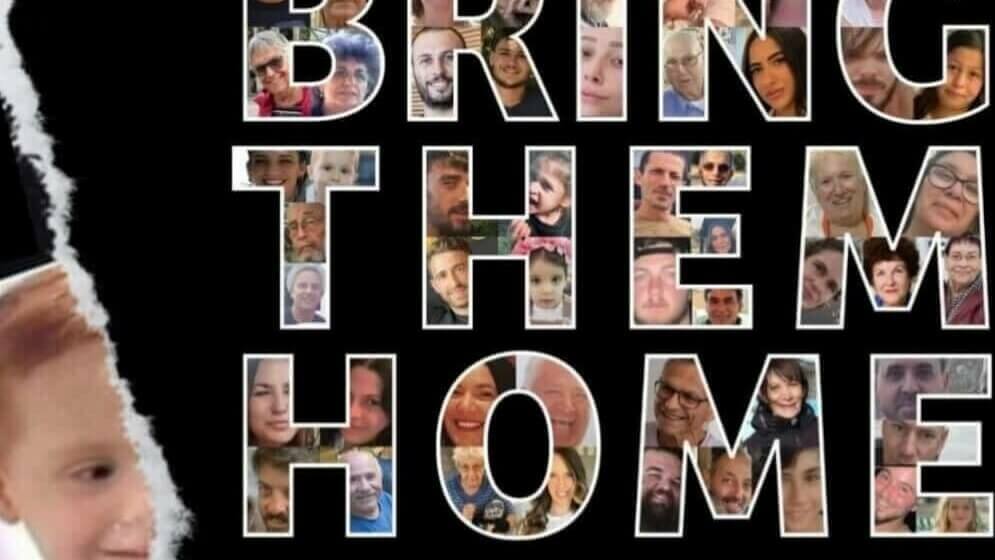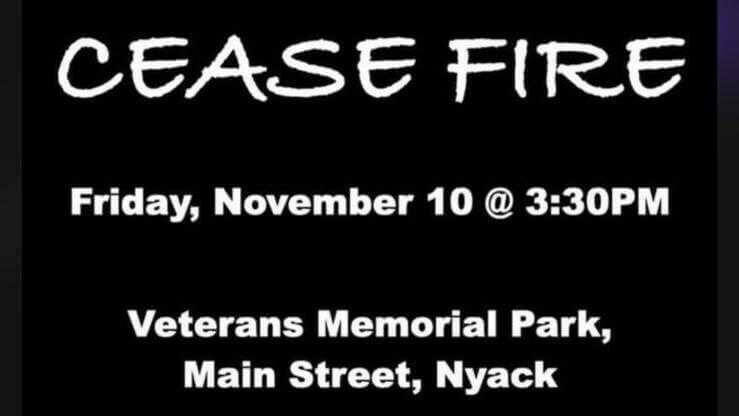 Last Tuesday, an "empty chair community gathering" at Veterans Memorial Park called on Hamas to release the 240 hostages, including several Americans, abducted in Israel during the on Oct. 7 terrorist attack. Attendees were given Shabbat bags to welcome the sabbath in the hostages' honor and to pray for their safe return.
Rows of folding chairs, with the now well-known red and white kidnapped signs bearing the faces of those taken, sat empty.
"Can everyone please just take a moment?" said speaker Leah Kagen Elimellah in a video posted by LoHud, beckoning attendees to turn around and look at the chairs. "Because those are people who are missing from their homes."
Other gatherings have called for Israel to stop its bombings in Gaza.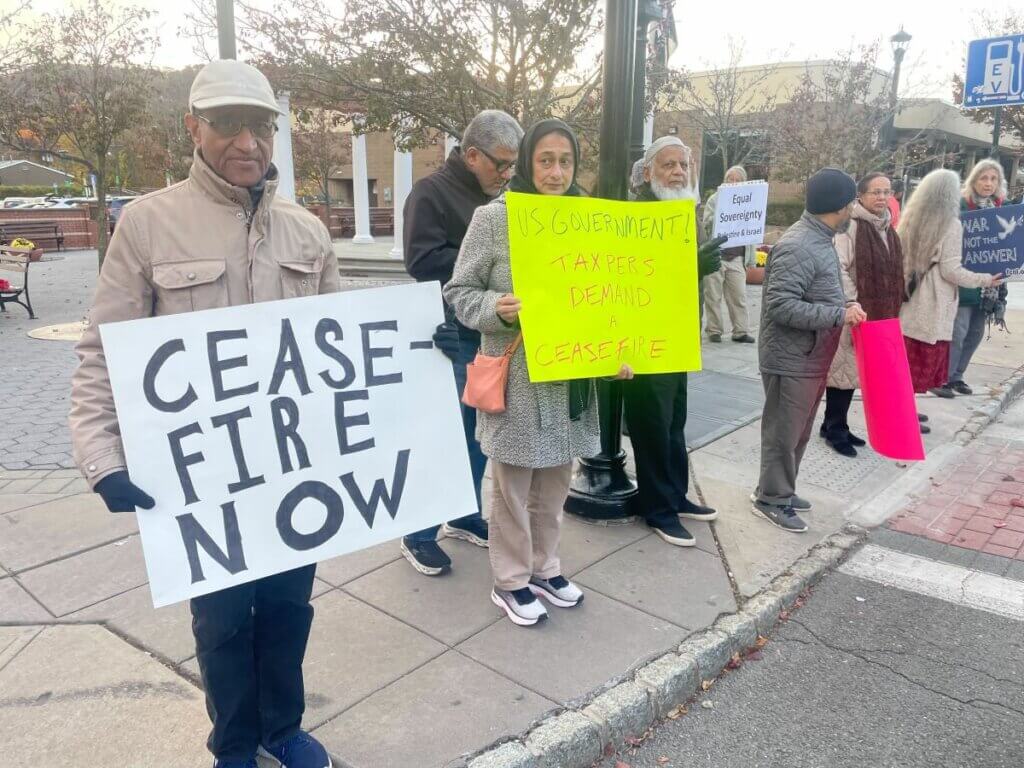 On Friday afternoons, community members gather — also at Veterans Memorial Park — for a Ceasefire Now march "calling for an immediate end to the slaughter of innocent civilians in Palestine and Israel."
David Kowalsky, one of the organizers, said he plans to update that message for future rallies.
"It's going to be ceasefire with hostage swap," he said.
"I feel like this is the fastest way to peace right now… the solution is in the middle. So let's get to the middle and stop the killing."
At last week's ceasefire rally, some held signs calling for a cessation of violence while others condemned Israel's retaliatory strikes, which the Israeli government says are intended to eliminate the threat from Hamas but which critics call "collective punishment."
"I just wanted to stand with fellow community members who don't think civilians should pay the price for actions of their governments," said Ryan Johnson, a community member who attended the event.
On top of local demonstrations — including several in New York City in recent weeks — the issue was brought front and center to Washington, D.C., last week.
Many thousands rallied Sunday on the National Mall for the safe return of the Hamas hostages, followed Wednesday by a small ceasefire rally that turned violen at the Democratic National Committee, Capitol Police have said.
Ami Hersh, a rabbi at Orangetown Jewish Center, posted a Facebook video on Sunday from Isreal, where he had traveled with others to volunteer "picking fruit in the fields, sorting supplies, speaking with displaced refugees," according to his post.
His message was for the Ramah Nyack camp families on their way to Washington for the Stand with Israel rally, a small reminder of just how linked the Nyack community is to the conflict raging a world away.
"I'm sending love to everyone, particularly our camp families, by the dozens if not hundreds, who are early this morning heading down to Washington, D.C., for the march on Washington," Hersh said.