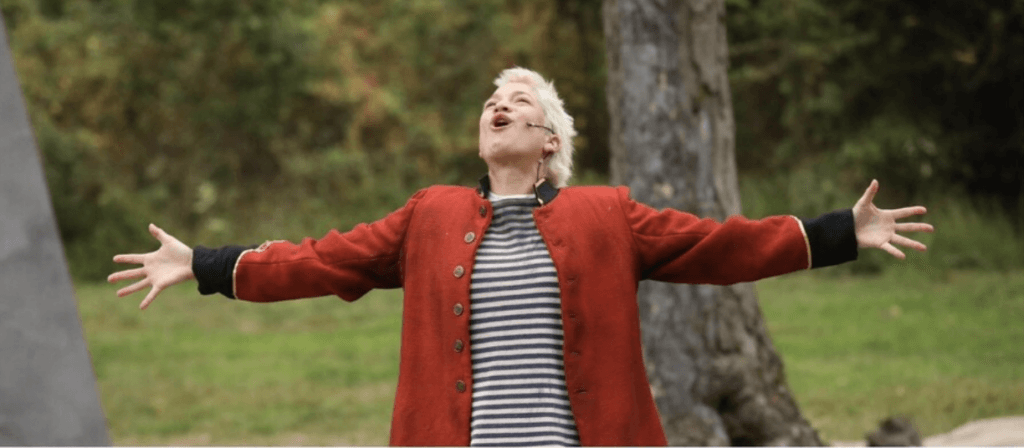 Featuring over 20 live theater, dance and music performances presented by top NYC professionals on indoor and outdoor stages, the Phoenix Festival opened on September 28 and runs through October 21.
You can oder tickets here for: Wind in the Willows, Crime & Punishment, Drinks with Dead Poets, Scandalton, Now I am Alone, Pan, Honduras, Arts Rock, Reflections from the Shallow End of the Dating Pool and Children's Shakespeare Theatre.
Phoenix Festival is hosted and produced by the Phoenix Theatre Ensemble, an internationally recognized leader in creative contemporary theater and winner of multiple prestigious awards for excellence in theater arts.
Steven Bernstein's Millennial Territory Orchestra
A single 75-minute jazz set in the historic First Reformed Church of Nyack, presented by immersive, visionary – trumpet player and composer Steven Bernstein. This ArtsRock production takes place on Saturday, October 14 at 2pm at the First Reformed Church of Nyack, 18 South Broadway, Nyack. Click here for tickets
Serenata Chamber Series
The Serenata Chamber Series opening concert is this Sunday, October 15th, at 4 p.m. in the Old Stone Meeting House in Upper Nyack.
Due to limited seating, online reservations are recommended.
Where the Water Goes
There will be an opening reception for Where the Water Goes at RoCA on Saturday, Oct. 14, 1:00-4:00pm. The event is free to the public. The exhibition features international artists: Maya Ciarrocchi, Tarryl Gabel, Mara G Haseltine, Pat Hickman, Basia Irland, Sto Len, and Mary Mattingly.
Roca is located at 27 South Greenbush Road, West Nyack.
On display until Nov. 22, the exhibition presents works of art, with a uniquely local lens, as the starting point for discussions about critical water-based issues. This exhibition highlights the creativity of artists to bring awareness of how we can be better stewards of our water, while celebrating this essential natural resource.
River Hook Roadshow
River Hook supporter Frank Manicione has initiated the River Hook Roadshow event, an appraisal fundraiser on October 14, 10am – 4pm at the Old Stone Meeting House.
Five professional appraisers will assess the value of family treasures for $5 per item. You might be surprised at the value of some of your items. All proceeds of the River Hook Roadshow will go to support projects at the River Hook preserve.
"The most interesting antique we have found at River Hook is the "one-horse open sleigh" of Hester Haring, who lived most of her life at River Hook, said Village of Upper Nyack Mayor Karen Tarapata. The sled was found in the stone carriage house.
The public is urged to attend upcoming fundraising events and to follow River Hook on Instagram @friendsofriverhook and Facebook at Friends of River Hook to keep up to date.
For more information about River Hook Roadshow visit Riverhook.org or contact the Friends of River Hook at friendsofriverhook@gmail.com.