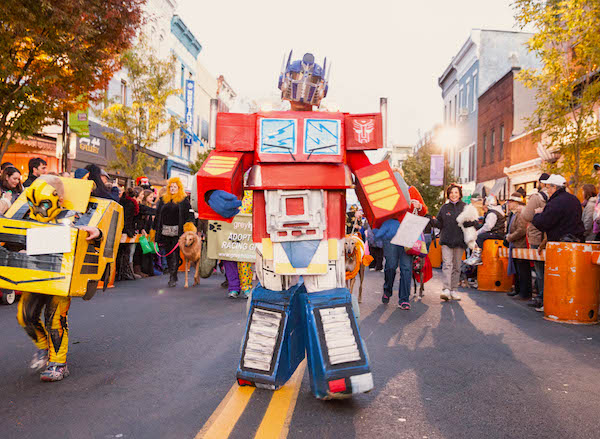 Nyack's 34th Annual Halloween Parade
Don your most daring costume for the best small town Halloween Parade in American on October 28, 2023 at 5:30pm!
Schedule of events:
Pet costume judging: 12 noon in Memorial Park
Children's Pumpkin painting: 1pm South Broadway
Costume judging: 3pm in Memorial Park
Float judging: 3pm in Memorial Park
Parade Steps off: 5:30 from Memorial Park
Hotel Nyack After Party: Doors Open at 8pm. Click here for tickets
3rd Annual Photo Scavenger Hunt
The Rockland Photography Club will hold their 3rd Annual Photo Scavenger Hunt at Piermont's October Fest on Sunday October 29th.
Registration opens at 12 noon at Fly Wheel Park.
Families are welcome. Bring your cell phone or DSLR. Fun and lots of prizes.
Details and rules at rocklandphotoclub.org.
Where the Water Goes
Where the Water Goes, an exhibition features international artists Maya Ciarrocchi, Tarryl Gabel, Mara G Haseltine, Pat Hickman, Basia Irland, Sto Len, and Mary Mattingly will be on display until Nov. 22.
The exhibition presents works of art, with a uniquely local lens, as the starting point for discussions about critical water-based issues. This exhibition highlights the creativity of artists to bring awareness of how we can be better stewards of our water, while celebrating this essential natural resource.
The event is free to the public.
Roca is located at 27 South Greenbush Road, West Nyack.