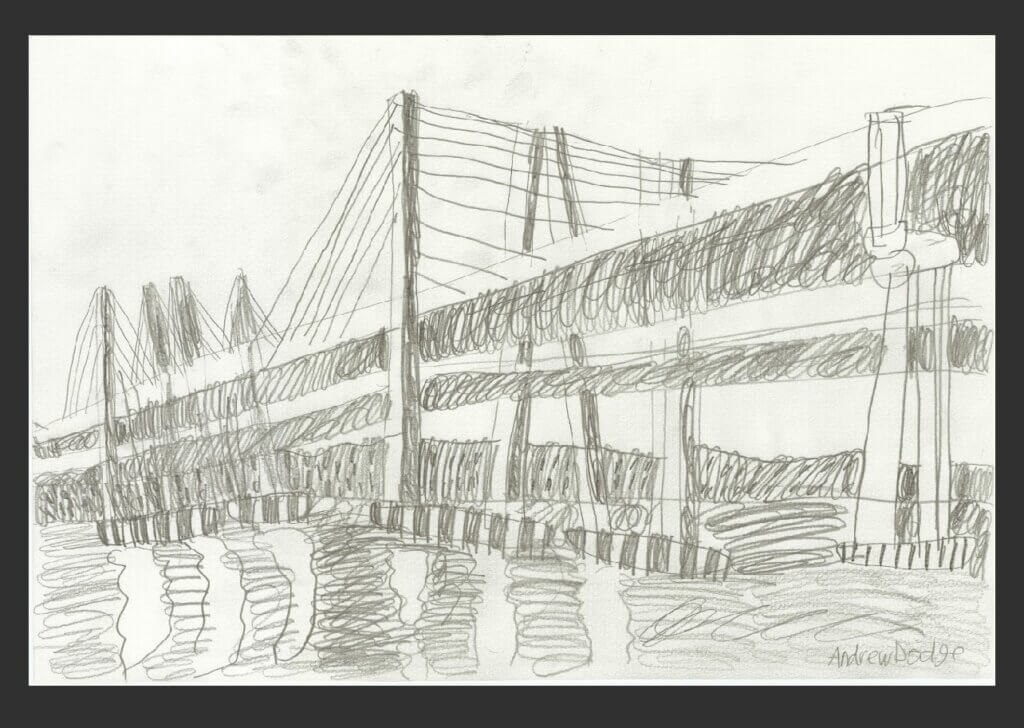 Opening Reception for Neurodivergent Artist Andrew Dodge: A Retrospective will be held on Sunday, September 10th from 3 – 5pm at the Dennis P McHugh Piermont Public Library and will be on display throughout the month of September.
"Passionate mark-making," "full of energy and creative expression," "Free and bold;" and "impressive powers of observation." These are just some of the phrases that Andrew Dodge's teachers and visual arts mentors use to describe his work.
Andrew was born in 1993 and diagnosed at the age of three with Profound Autism. Hyperacusis makes him sensitive to certain sounds, loud noises, and different pitches. He also has apraxia of speech, which makes verbal communication difficult. Since the age of three, art has become Andrew's primary form of expression and communication.
"RETROSPECTIVE offers a compilation of Andrew's work to date and demonstrates the power and sophistication of this prolific neurodivergent artist," said Alexis Starke, Head of Exhibitions, Dennis P McHugh Piermont Public Library.
Dennis P McHugh Piermont Public Library is located at 25 Flywheel Park West in Piermont.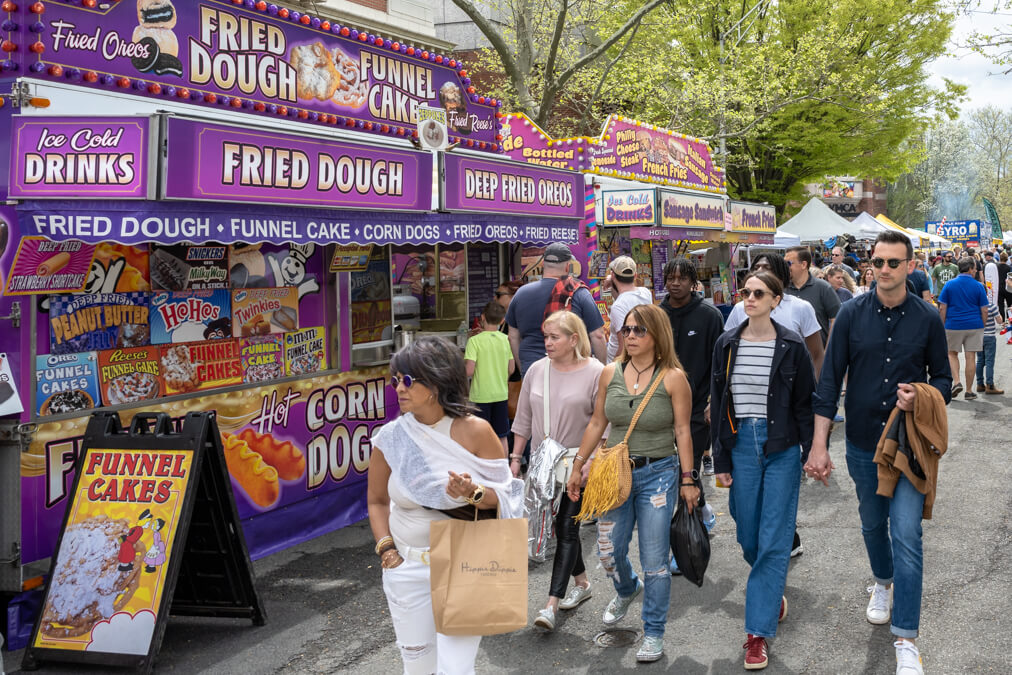 The Nyack Chamber of Commerce presents the SeptemberFest street fair on Sunday, Sept 10 from 10am -5pm on Main Street and Broadway.
The rain or shine festival features over 200 vendors with something for everyone!
For vendor information contact woodwill.com. Sorry, no pets by order of Village Ordinance.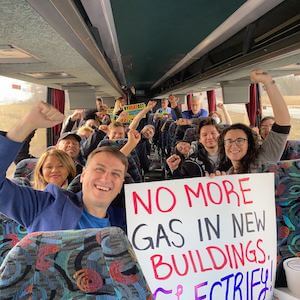 A Climate Ambition Summit is being held at the United Nations Headquarters in New York on September 20th, where world leaders are being encouraged to take steps protect people and the planet by leading away from fossil fuels.
People vs Fossil Fuels is organizing a protest at the UN on September 17th to demand bold climate action and to call on President Biden to reject new fossil fuel projects, phase out fossil fuel production, and declare a climate emergency.
A Rockland bus will depart from Palisades Mall Lot J in West Nyack at 10:30 a.m. on September 17th and return to that location by 7:00 p.m. the same day.
A limited number of reduced fare tickets are available for those who need them — register for the bus here.
Funds available for anyone who needs additional financial support to attend the march. Please contact Emily (eskydel@fwwatch.org) if you need assistance.