The Nyack Fire Department lost a veteran volunteer earlier this month.
Joseph Maragliano, who was 75,  lived in Upper Nyack, according to an obituary posted online, and had worked with the Nyack Fire Department over a span of 54 years.
He was found unresponsive on Sept. 2, the morning after going out on a call for the department.
The Rockland Medical Examiner's Office would not provide Maragliano's official cause of death, but the Nyack Fire Department said he suffered a fatal "cardiac event."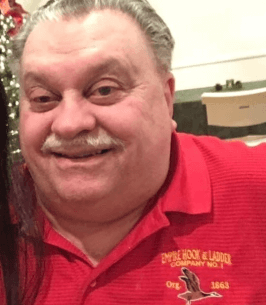 Maragliano married Dorina Bernardine in 1968 at St. Ann's Church in Nyack and worked in construction most of his life. But he was also "a proud Life Member of Empire Hook & Ladder Co. #1 of Upper Nyack, NY and the Clarkstown Fish and Game Club," according to his obit.
As a tillerman, he filled the "critical" role of controlling the fire truck's rear wheels and ladder, the Nyack Fire Department said.
"Firefighter Maragliano ensured the safety of his fellow firemen and countless members of the community. His masterful operation of the rear wheels and ladder of the company's fire truck ensured that the fire emergency response times were efficient in even the most­ narrow and crowded local streets," wrote Ted Ryder, chairman of the Nyack Fire Department, in a statement.
Maragliano's passing is considered a line-of-duty death as it occurred within 24 hours of responding to a call, according to the Nyack Fire Department.
He was one of about 100 volunteer fire fighters working in Nyack, the department said.
Maragliano is survived by his wife, Dorina; daughter, Sherry; and his son and his wife, Joseph Jr. and Dana. He is also survived by grandchildren Madison and Jaxon, according to the obituary, as well as many other loved ones.
"As a pillar of the community, Joseph A. Maragliano's dedication to service cannot be overstated," Ryder wrote.