Editor's note: This article was adapted from Marcy Denker's Green News Roundup for the Rivertowns email newsletter. Click here to subscribe and receive the newsletter in your inbox every month.
---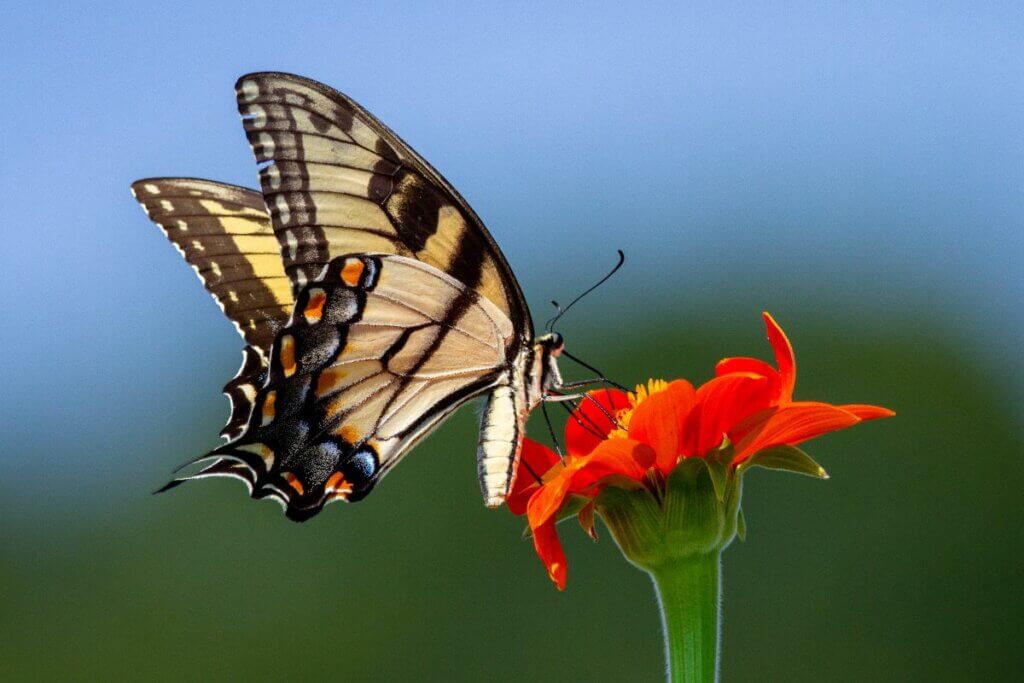 COMING RIGHT UP
POLLINATOR PATHWAY VOLUNTEER PLANTING DAY
Join Nyack Pollinator Pathway volunteers planting gorgeous native plants in garden beds along Cedar Street in Downtown Nyack between Main Street and Artopee Way. Please bring shovels, trowels, gardening gloves, watering cans (we will have the assistance of the DPW watering truck!) and your brawny friends and family members. Come help out for any length of time. All ages and abilities are welcome! 
Saturday, September 16 from 10 am – 12 pm,
Questions? nyackpollinatorpathway@gmail.com 
---
TEST DRIVE AN EV
Join O&R for the Electric Car Test Drive and try out a wide variety of popular electric vehicles, including the Tesla Model 3 and the O&R Mustang Mach-E. There will be displays and demos of EV charging stations for hands-on viewing, and educational representatives will be available to discuss methods of charging EV's at home, work and in public.
1 Blue Hill Plaza, Lot F
Pearl River, NY 10965
Saturday, September 23, 2023
10:00 am – 4:00 pm
---
GLOBAL MARCH TO END FOSSIL FUELS
The United Nations is calling on world leaders to take real steps to lead us off fossil fuels to protect people and the planet. On September 20th in New York, the UN Climate Ambition Summit will gather world leaders to commit to phasing out fossil fuels. Thousands will take to the streets before the summit to demand President Biden take bold action to end fossil fuels.
September 17 at 1pm
---
ROCKLAND SIERRA CLUB MEETING
New York State Slow Walks PFAS Regulation in Water
Join us to learn, discuss, and take action on the local and larger climate and water issues affecting your community! We'll discuss:
PFAS chemicals in Rockland's drinking water – what's the latest on the clean-up and on getting stronger protection from these chemicals?
Holtec's response to legislation banning the dumping of tritiated water
Veolia rate case – increased interest rate for the desalination project that never started construction?? And some of the things we've learned in the current case.
Another UN Climate Report
A Climate/Sustainability program for the County
Sierra Club announces endorsed candidates! (We'll invite them to the October meeting.)
A view from Europe – visible differences between what European cities are doing and American cities
Sierra Club Lower Hudson
Time: Sep 18, 7:00 PM
Zoom Meeting link
https://us02web.zoom.us/j/83111380755?pwd=dUgyaXVFejVWUm83S2RhQnY5blNkdz09
Meeting ID: 831 1138 0755 Passcode: 305165 One tap mobile: +19292056099,,83111380755#,,,,*305165# US (New York)
---
TALK TO A HOME ENERGY ADVISOR
Free Drop-in Session from the NYSERDA Mid-Hudson Regional Clean Energy Hub!
Get your questions about insulation, heat pumps, home energy efficiency programs and applying, rebates, lowering energy bills answered. On joining the Zoom drop-in session, you'll be assigned to a personal meeting room with an Energy Advisor.
September 19, from 7 to 8 pm
Register HERE
Questions? Contact fl447@cornell.edu.
---
CLIMATE SOLUTIONS WEEK A Festival of Climate Solutions / A Call to Action
     September 16-24. See the event lineup HERE.
---
NYACK'S FOOD SCRAP DROP OFF SITE IS OPEN
at Nyack DPW 63 Catherine Street
Nyackers no longer need to drive to Orangeburg to drop of food scraps. The required cellulose-lined paper bags are available at Nyack Library.
---
NYACK TREE COMMITTEE SEEKS TREE LOVERS
The Nyack Tree Committee organizes the Nyack Tree Project, which has planted hundreds of trees along Nyack streets and in the parks. (The next planting will be in late October). The committee tends to young trees and advises the Village on tree management and protection. It's a great group to be part of, and so satisfying to see the fruits of your labor all around! Please consider joining.
Contact Marcy Denker at mbdenker@gmail.com