Captain John Lyon was a legendary figure who navigated the waters of the Hudson River for an astounding 71 years, never missing a single day of work. Standing at just five feet tall, he may have been diminutive in stature, but his presence and powerful voice announcing "all aboard" made him a giant among rivermen. He captained the Nyack Ferry for 45 years, leaving an indelible mark on one of Nyack's most thrilling experiences.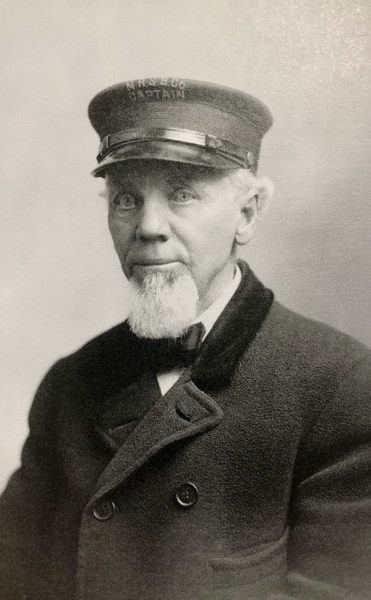 With his trademark silver goatee and a gold pocket watch that he clung to on a golden chain, Captain Lyon was adored by everyone who crossed his path, from working-class folks to judges, commuters, and even the rich and famous, including Babe Ruth and Theodore Roosevelt. This is the captivating story of a remarkable riverman whose legacy still echoes through the Hudson Valley.
A Journey Across the Atlantic
John Lyon came to America from Scotland with his family at age 5 in 1849., His family settled in Haverstraw, NY, where young Lyon would soon embark on his lifelong love affair with the river. At just 17, he became a cabin boy on the Arrow, a steamship crafted by the skilled hands of Nyack's Smith brothers. The Arrow, a dayliner, ferried passengers from Albany to the bustling heart of New York City. Lyon's dedication remained unwavering, even in the face of adversity, as he continued to serve on the ship following a devastating fire and subsequent renovation.
A Trusted Presence on the Hudson
In 1875, Lyon's life took an unexpected turn when he was appointed manager of the Smithsonian Hotel, a charming three-story wooden structure that accommodated 60 guests. The hotel, situated near the ferry docks on lower Burd Street, was the perfect choice, given Lyon's remarkable people skills. The post-Civil War era saw Nyack's summer hotels flourish, with hundreds flocking to escape the city's sweltering heat and diseases. The Smithsonian Hotel boasted breathtaking river views, offering guests an idyllic escape complete with boating, fishing, bathing, and invigorating saltwater air.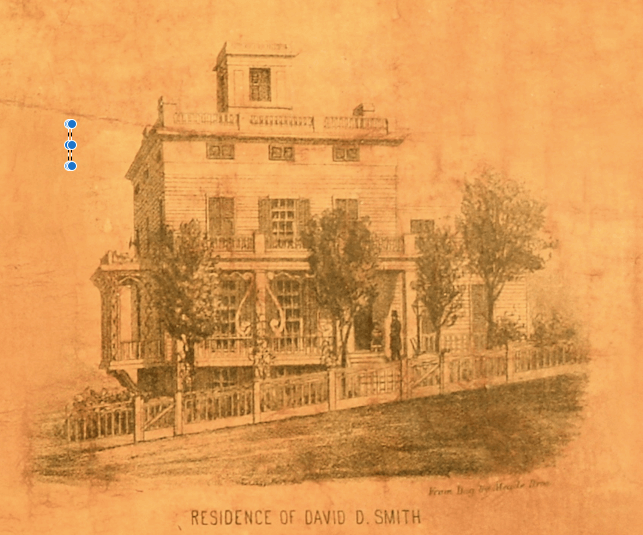 High Tides and Turbulent Waters
In 1879, John Lyon found himself at the helm of the Tappan Zee, a side-wheeler steamboat that serviced the Nyack to Tarrytown route starting in 1874. The Smith brothers, who owned the North River Steamboat Company and one of the region's largest dry goods stores, ran a successful ferry business. In an era when bridges hadn't yet spanned the Hudson, Lyons and his vessel played a crucial role, even offering free ferry rides to shoppers visiting the Smiths' store on Burd Street. The Tappan Zee met a tragic end. While docked at Nyack, a memorable night-time fire burned the ship to the waterline and it sank.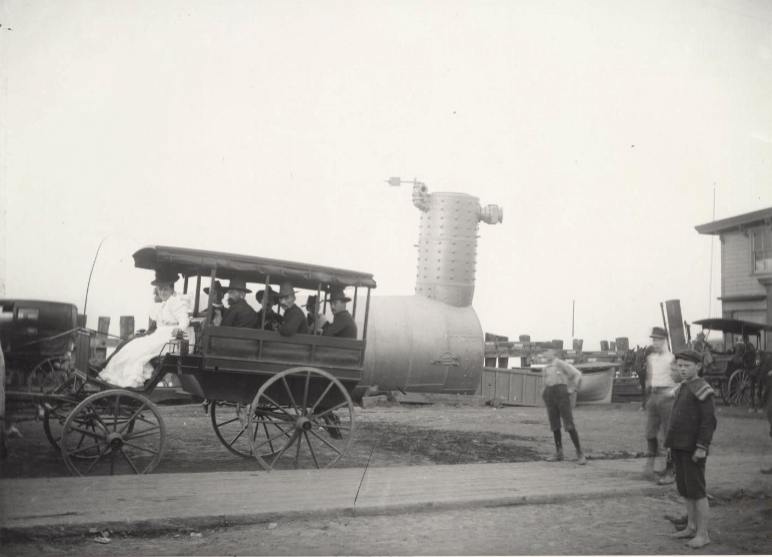 The Rockland's Grand Voyage
After the Tappan Zee met its fiery end, Lyon continued his remarkable journey aboard the Wagner until the arrival of a new ferry, aptly named the Rockland. This vessel quickly became a Hudson River icon, with the capacity to carry up to 100 passengers and carriages (later automobiles). Painted resplendent in white, the Rockland was a nimble and modern steamboat, effortlessly navigating the treacherous sandbars of the Tappan Zee.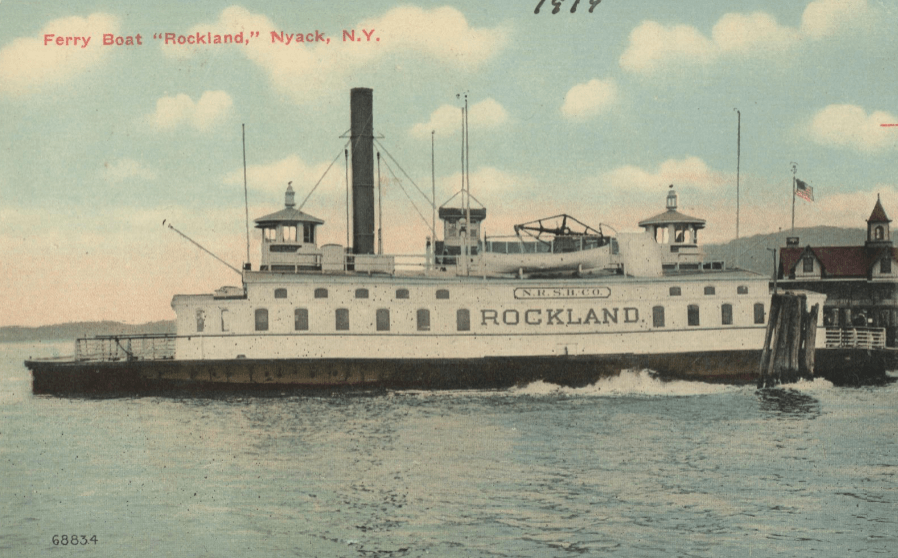 A Captain with Heart and Grit
Captain Lyon was not just a master of the river but also a compassionate soul. He often welcomed children into the boiler room, offering them a glimpse into the inner workings of the ferry. Mothers seeking help in warming baby bottles found a friend in Lyon, who used the ship's boiler to assist them. His firm sense of duty extended to fare dodgers, as he once fearlessly confronted a fare evader, ensuring every passenger paid their dues.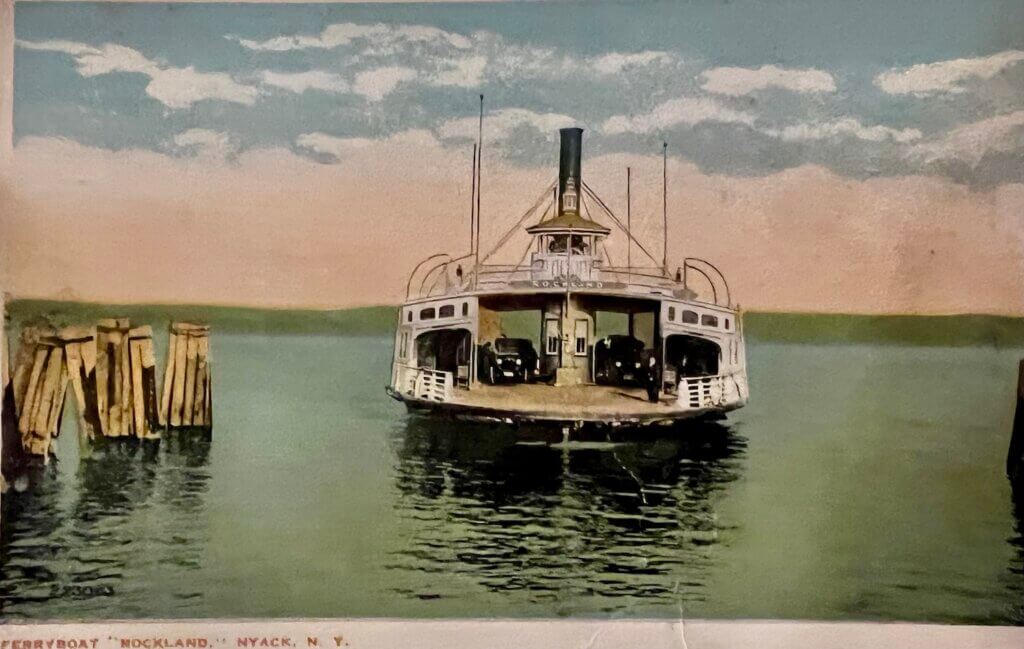 The River of Fame
Captain Lyon's ferry was more than just a mode of transportation; it was a meeting place for the rich and famous. Legends like Babe Ruth and Eddie Collins, along with industrial titans like the Rockefellers and the Goulds, found themselves on Lyon's vessel. Local luminaries such as Judge Tompkins and Dr. Leitner made their mark, but Lyon's most memorable encounter was with Theodore Roosevelt, to whom he offered a piece of advice that would echo through history.
"You should have stayed at home. You shouldn't break up the party" John Lyon to Theodore Roosevelt when he was running on the Bull Moose ticket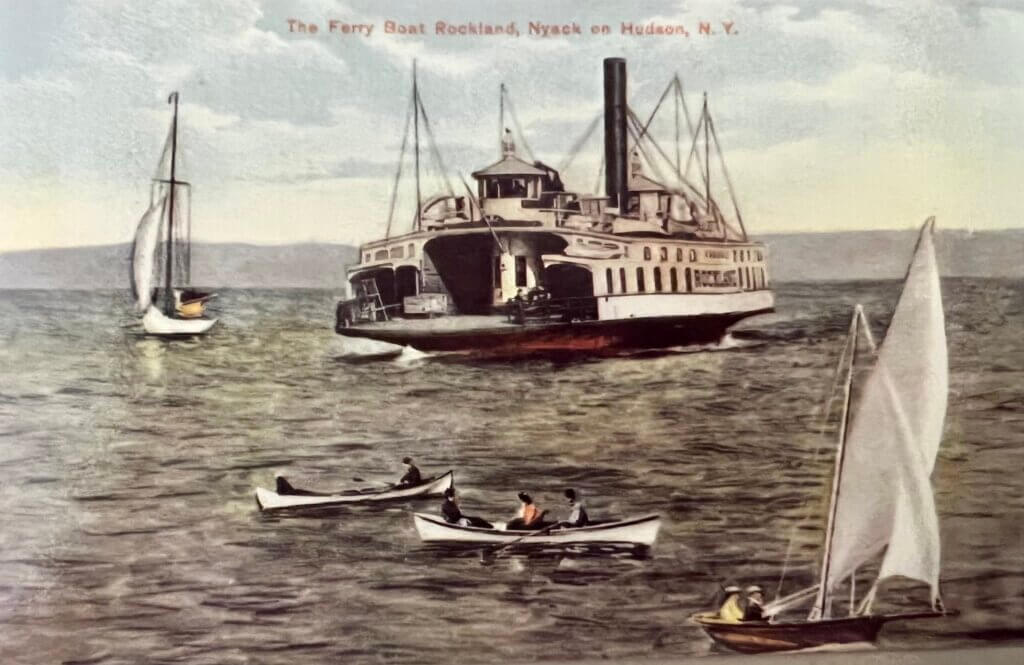 Battling for the Waters
The early 20th Century brought fierce competition as a new ferry line sought to challenge the Rockland's supremacy. Ferries were vital for transporting cars, as bridges were yet to span the Hudson. Captain Lyon fought tenaciously for customers, even resorting to daring maneuvers to secure passengers before docking. Eventually the new line brought in the red-painted Flushing, larger than the Rockland with room for 60 automobiles. The Flushing cut into the business of the Rockland. The days of the Rockland were numbered.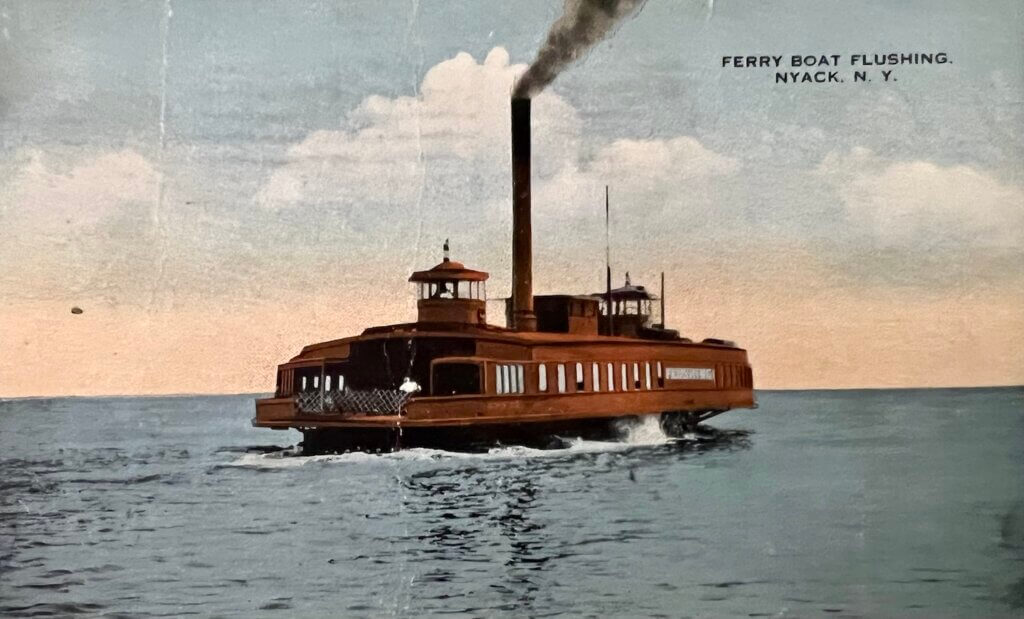 The Final Journey
In 1923, an era came to an end as the Rockland retired from service. Captain John Lyon, who had helmed the vessel for 34 years, passed away at the close of the navigation season. The Rockland remained a cherished memory, but it was Captain Lyon, the unique man with a booming voice and an eye forever fixed on his gold watch, who left an indelible mark on Nyack, forever remembered as one of its most extraordinary and unforgettable figures.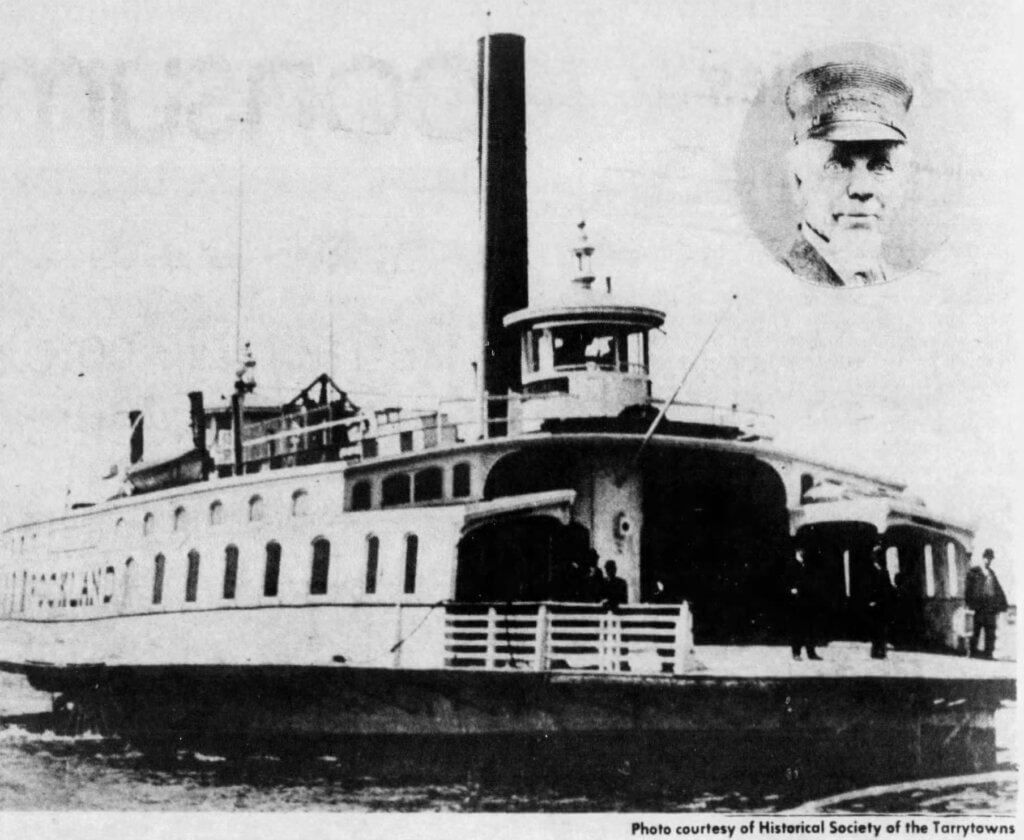 ---
Michael Hays is a 35-year resident of the Nyacks. Hays grew up the son of a professor and nurse in Champaign, Illinois. He has retired from a long career in educational publishing with Prentice-Hall and McGraw-Hill. Hays is an avid cyclist, amateur historian and photographer, gardener, and dog walker. He has enjoyed more years than he cares to count with his beautiful companion, Bernie Richey. You can follow him on Instagram as UpperNyackMike
Nyack People & Places, a weekly series that features photos and profiles of citizens and scenes near Nyack, NY, is brought to you by
Sun River Health
, and
Weld Realty
.