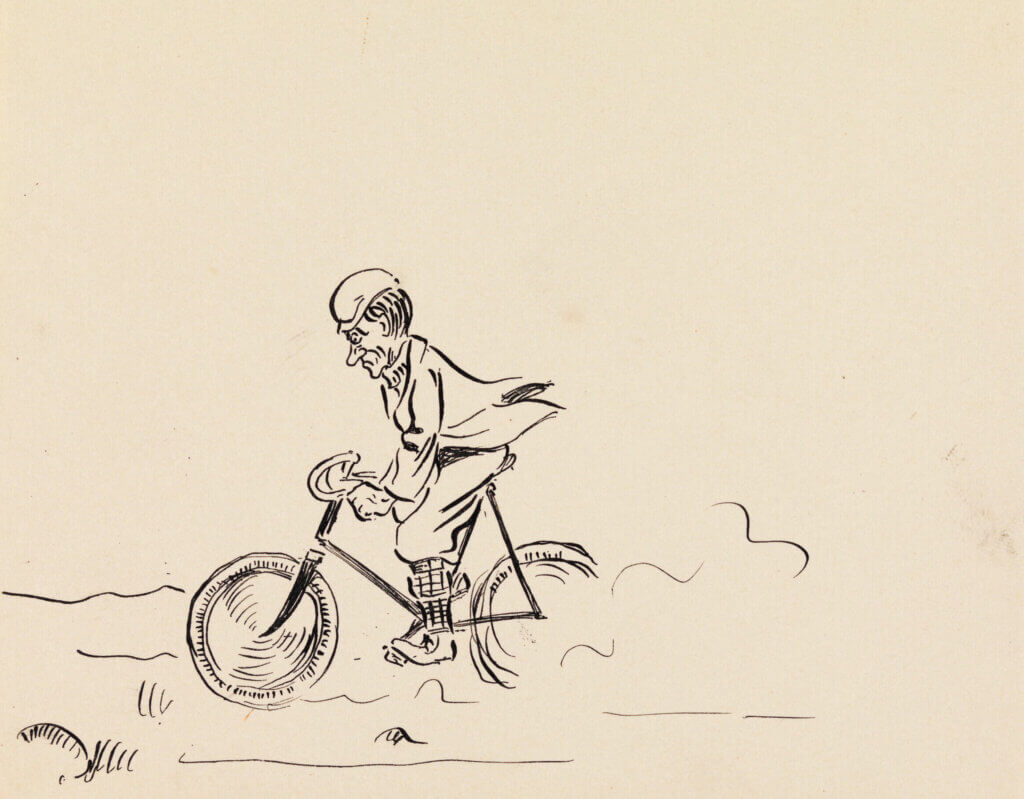 The Whitney Hopper Ride
A round trip 60-mile bike ride from the Whitney Museum in Manhattan to Edward Hopper's childhood home in Nyack will take place on what would have been the artist's 141st birthday on July 22.
Cyclists will enjoy views of the Hudson River as they make their way to Nyack. The Hopper House Museum and Study Center will offer healthy snacks, Hopper birthday activities, and tours of Hopper's home (including Hopper's 1897 bicycle) and the exhibition Ellsworth Kelly: The States of The River before heading back to the Whitney.
There are 34 slots left. You can register here.
Outdoor Films At Garner Arts Center
Classic silent comedy shorts by Harold Lloyd and Buster Keaton, and Steamboat Willie (the first appearance of Mickey Mouse), will be projected with new scores performed live by Hervé and Skyler Alexandre on July 22. Doors open at 8pm, films start, rain or moonshine at 8:30pm
The film program, in no particular order, co-sponsored by Rivertown Film, features
Never Weaken, 1921 – Starring: Harold Lloyd; One Week, 1920 – Starring: Buster Keaton and Steamboat Willie, 1928 – The 1st appearance of Mickey Mouse
Click here for ticket info.
Bear Mountain Pow Wow
A Pow Wow attracting over 500 Native American artists, educators, singers, dancers and performing groups from across the Americas takes place this weekend in Bear Mountain on July 22 and 23rd.
Over 40 artist booths selling crafts, jewelry, food and more.  Other highlights of the event include authentic cuisine: buffalo burgers, venison stew and corn soup. Visitors can interact with representatives from tribes of the Lakota, Navajo, Mohawk, Seneca, Cherokee, Aztec, Mayan, Samoan, Hawaiian and many more. There is a tipi raising.
Click here for ticket info.