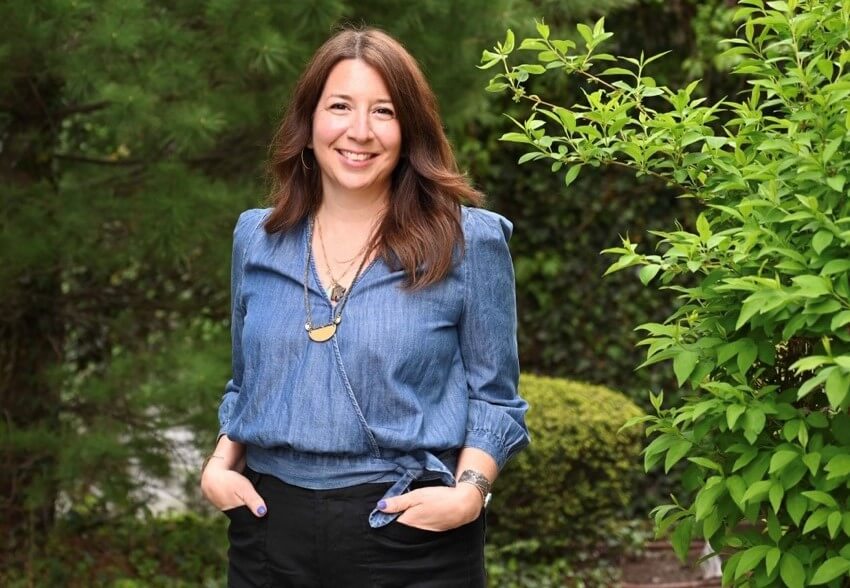 Upon meeting Lauren Dulberg, Rockland County's first doctor of Chinese Medicine, you immediately sense her drive, energy and dedication.
A New City native who now practices in Nyack, Dulberg arrived at her profession and developed these powerful traits through a fascinating journey — fueled by a desire for helping others — that led her to Arizona, California, Argentina, India, and, ultimately, back to the Hudson Valley.
It started with a thirst for knowledge.
Dulberg has studied everything from anthropology to creative writing and religious mysticism, which eventually led her to Chinese medicine and acupuncture. Her interest in alternative healing practices was first piqued when she met a medicine man from the Tohono O'odham tribe in Tucson, Arizona, while in college.
… Sitting By The River shines a spotlight on locals in Nyack and Rockland County who make a difference.
She asked the medicine man why he went through exhaustive, almost masochistic, training. He answered, "to heal the spirit of our ancestors."
This idea brought Dulberg to her knees as she reflected on the many relatives her own family had lost in the Holocaust during World War II. One of the reasons Dulberg practices what she does today is due to the generational trauma she grew up with, directly related to her grandparents, who, unlike many family members, survived the Holocaust.
After finishing college, Dulberg dove into alternative healing modalities, including sweat lodges, yoga and herbal remedies. Fascinated by indigenous wisdom and ethnobotany, she considered getting a PHD in medical anthropology and living in India. Instead, she became a yoga teacher and a real estate agent.
However, Dulberg says she finally found her true calling when she actually did make a trip to India. During her travels in India, she met a series of healers who convinced her to dedicate her life to alternative medicine.
"Chinese medicine is like a focused anthropological study of a medicine that's accepted in our culture, that one can be certified in," says Dulberg, . "And it makes sense, because it's been around for thousands of years. Billions of people have been successful with it — it's used in the Mayo Clinic and Sloan Kettering — and it's a highly recognized alternative for addressing symptoms that sometimes remain a mystery for modern medicine."
Dulberg says she has witnessed Chinese medicine's success with menopause, perimenopause, fertility and mental health problems, including addiction, trauma and depression.
Acupuncture uses very fine needles to reach specific energy points located throughout the body. Dulberg says the practice allows energy to move properly throughout the body, helps regenerate cells and puts patients into a calm, deep state afterward.
Dulberg has been in private practice for 11 years and her business, Two Rivers Acupuncture & Wellness, has been open since 2016. Two Rivers is located on N. Highland Avenue in Nyack and provides acupuncture, herbal medicine and nutritional therapy. Dulberg and her associates, Dr. Mijung Park and Dr. Hea Hannah Suh, say they address the needs of all people. Dulberg's specialty is women's and mental health while Park and Suh specialize in orthopedics and integrative internal medicine.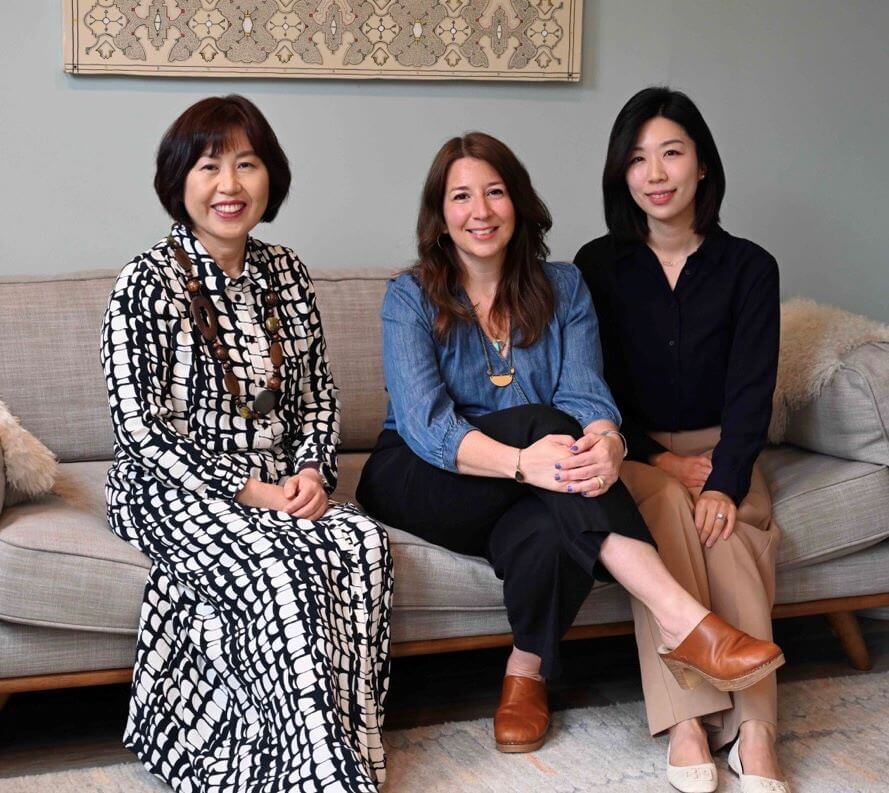 They focus on the mind, body and spirit of their patients. Their mantra is healing from "root to branch" — healing from the inside to cause biomedical changes, by stimulating the body's natural healing abilities — as opposed to treating the sickness, as traditional medicine does.
When you enter Two Rivers' beautiful and serene office, there is an array of artwork that lends itself to an environment of healing. Dulberg's husband, Marcelo Sturgeon, originally from Argentina, is the artist. Dulberg calls Sturgeon an energy healer whose "medicinal art" has healing vibrations and frequencies.
Another wall hanging is from something her grandfather found in the woods — a thangka (a Tibetan Buddhist painting) that Dulberg has always had with her.
"I would always say that my grandfather is watching over my patients," says Dulberg "a lot of what I do is because of my grandparents."
According to Dulberg, the benefits of acupuncture and Chinese medicine can last forever. She's speaking not just as a trained professional, but also a shining example.
When she was in college, Dulberg says she suffered chronic back pain and received acupuncture alongside yoga to help relieve the pain.
A decade later, she gave birth to very large babies (her sons Noah and Ariel) and the acupuncture was put to the test. Happily, she says her back pain never came back.
Even before this test, there was a bigger one.
Dulberg was told she would never have children as a result of PCOS (Polycystic Ovarium Syndrome). But after receiving weekly acupuncture treatments, changing her diet, and taking Chinese herbs for a year and a half, Dulberg says her levels normalized and she was able to get pregnant. This experience, specifically, is why Dulberg says she specializes in women's health and is extremely passionate about it.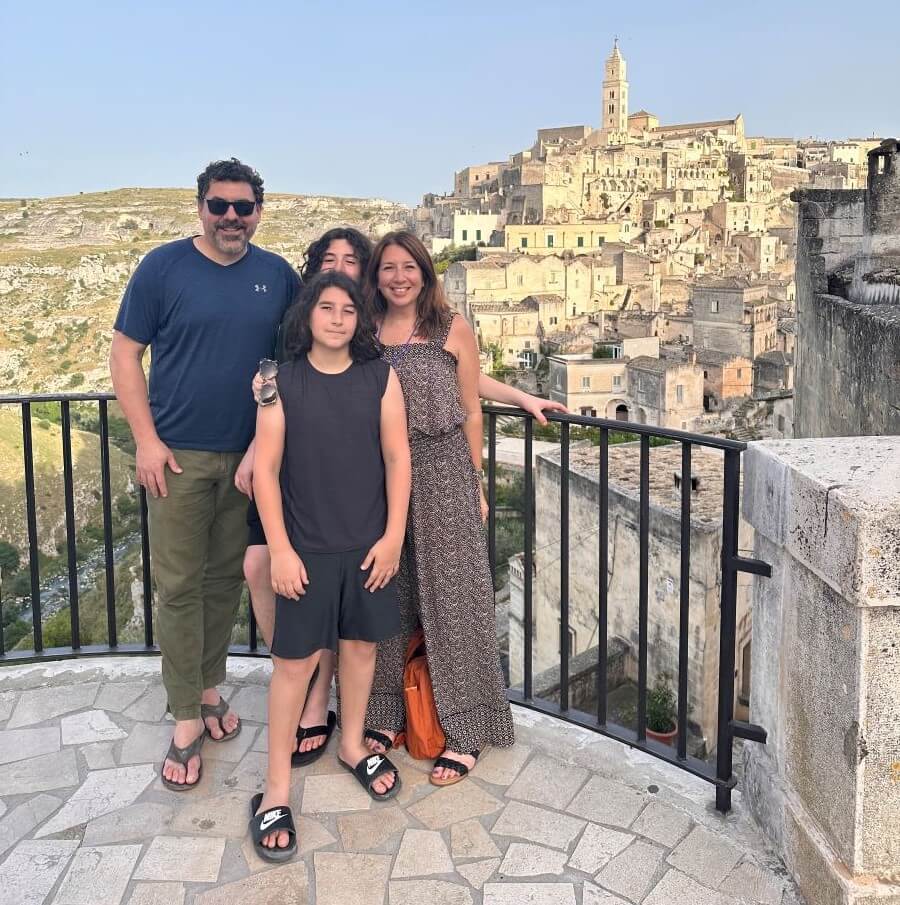 Dulberg is Rockland's first doctor of Chinese Medicine. Two Rivers Acupuncture and Wellness takes most insurance and offers discount packages to students, first responders and teachers. Especially during the Pandemic, Dulberg wanted to give back to those who gave unflinchingly to the greater good.
Recently, and most noteworthy, Two Rivers Acupuncture won the coveted Hudson Valley Magazine "Best Of 2023" award for Acupuncture.
"Two Rivers Acupuncture is like a dream that has finally come to fruition," Dulberg proclaims. "It's been a labor of love. I feel so grateful and honored to be doing what I love, being a part of such an amazing community, and sharing it with others."
For a more comprehensive view of Dr. Lauren Dulberg and Two Rivers Acupuncture, I encourage readers to take a listen to the accompanying audio below.