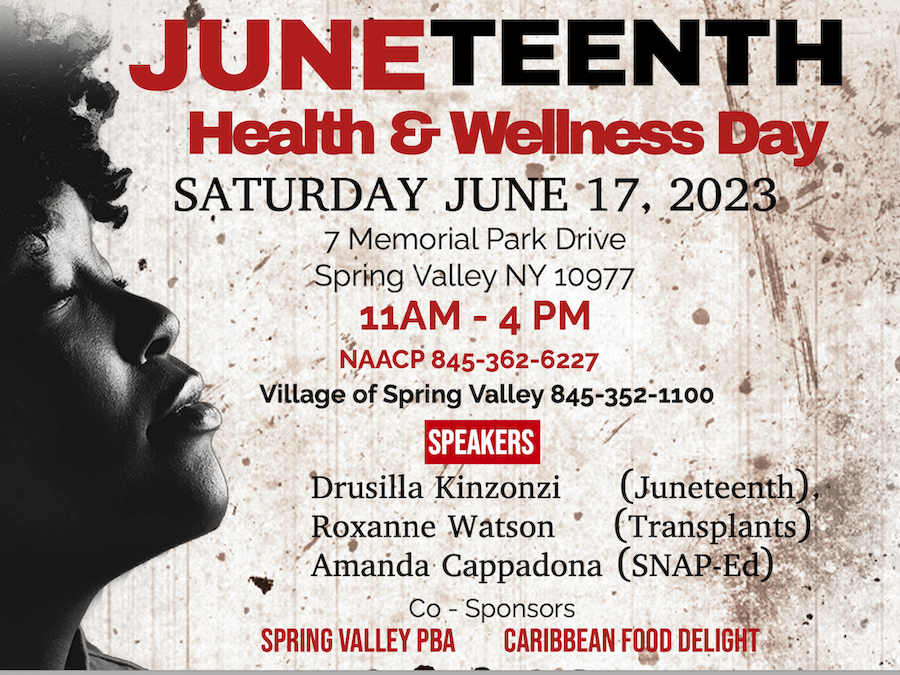 Postponed
The Juneteenth Health and Wellness Event has been rescheduled due to forecasted inclement weather. This Health and Wellness Day festival, sponsored by the Spring Valley NAACP, will now take place on Saturday, July 8th, 2023, from 11am – 4pm at 7 Memorial Park Drive in Spring Valley.
. Speakers include Drusilla Kinzonzi, Roxanne Watson and Amanda Cappadona.
Juneteenth was first recognized as a federal holiday in 2021, when  signed into law by President Joe Biden. The holiday commemorates the day in 1865 when Major General Gordon Granger proclaimed slave in Texas free. Texas was the last territory in the United States to enact the Emancipation Proclamation that had been signed on January 1, 1863 by President Abraham Lincoln.