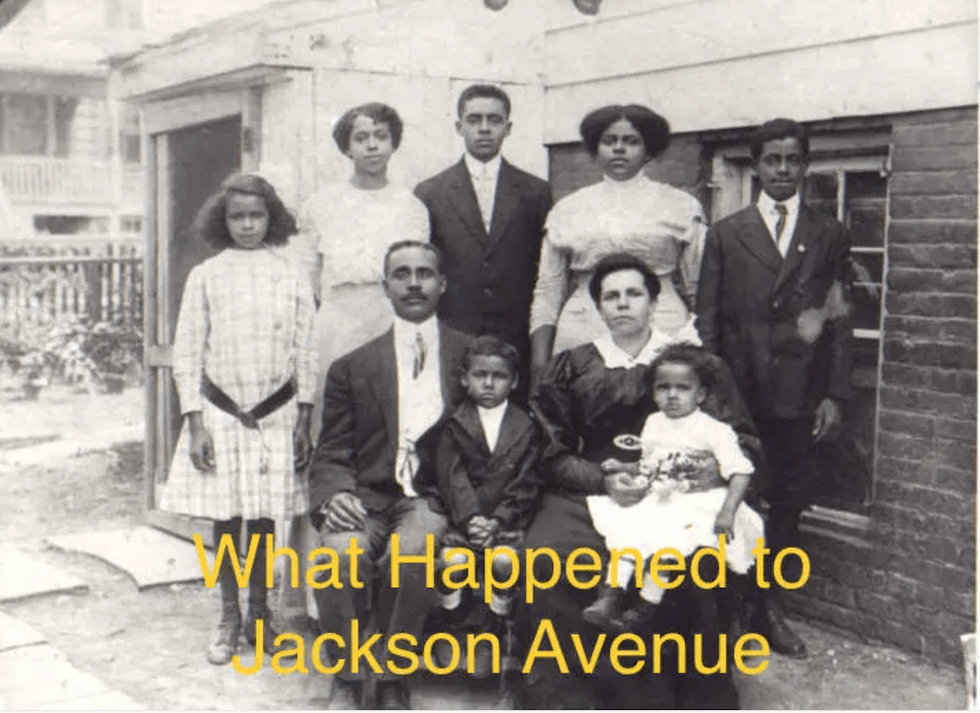 The first public screenings for What Happened to Jackson Avenue, a documentary that explores the legacy of urban renewal in Nyack will take place at the Nyack Center on Saturday June 24 at 8:00 pm. A limited number of tickets are still available. There will be a second screening on Friday, July 7 at 8:00 pm.
A trailer is available here: Tickets are on sale here for $25 in advance and $35 at the door. 
Urban renewal projects irrevocably changed the landscape of American cities and villages in the 1950s and 1960s. Although intended to stimulate economic and social 'revitalization,' many of these projects resulted in the destruction of entire communities.
Nyack has its own urban renewal story —deeply felt by the124 Nyack families, nearly 80% Black, who lost their homes, businesses and generations of accumulated wealth to 'eminent domain.'
"This film is essential to an understanding of Nyack's history, and provides an important case study of how even a small village was shaped by the broader forces driving urban renewal policies in the 1960s," said Elijah Reichlin-Melnick, Former NY State senator.
Panel discussions following the 60-minute screenings will give audiences opportunities to hear live from storytellers interviewed in the film, as well as the documentary creators. Nyack activist, artist and historian Bill Batson (also in the film) will moderate.
Nicole Hines, President, Nyack NAACP, will join the June 24 panel. "Fair housing and home ownership continue to be key issues for the NAACP and for everyone we represent. We hope this film will advance the discussion and motivate change," Hines said.
Inspiration for the documentary sprang from a comment made by Batson in the summer of 2019 as he in stood in the main parking lot at the center of the village.
"This was Jackson Avenue. Our family home once stood here," said Batson.
That spark set a creative process in motion—two-years of research, interviews, photography and editing undertaken by young filmmakers Hakima Alem and Rudi Goh.
The documentary was produced by the Phoenix Theatre Ensemble, a New York City-grown theater company now with a home and annual live arts Festival in Nyack. The public screenings in Nyack are presented in collaboration with the Rivertown Film Society.