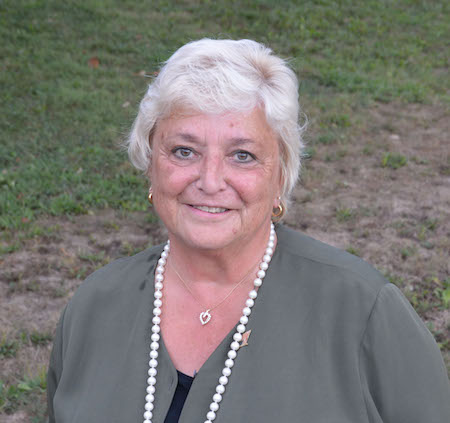 Nyackers, as we move closer to Election Day, I want to express my heartfelt thanks for your support of my work on the Village Board over the last [18] years. It has been my honor and privilege to serve you as a Village Trustee. I love our village, its people and culture, which I believe is unique in all of Rockland County. Moving here nearly 40 years ago I felt how special Nyack was. My deep belief in the good people of our community and my desire to "give back" led me to municipal public service on the Nyack Planning and Zoning Boards before my tenure as a Village Trustee. As you can see below, I am also deeply involved with the community outside of village government.
Now, 40 years after I first felt Nyack's love I am still so enamored with our community, and so proud of the work we have done together.
That is why I would like to continue to serve our village and why I'm asking for your vote.
Standing up for fiscally responsible endeavors while supporting all members of Nyack's diverse community have resulted in a string of accomplishments, all of which are public record. During my years of service to our village, I have:
Kept village budgets under the state's 2% budget tax cap.
Prevented overdevelopment in the Waldron Avenue neighborhood by voting against a zoning change that would have green-lighted an inappropriately large multifamily housing development there.
I vigorously advocate for the building of affordable housing units. According to the Building Department since 2016, 48 of units of affordable housing have been built and occupied by Nyack families. Another 7 units are currently in progress. Before 2016, no new affordable housing units had been built for years due to a well meaning but overly restrictive law that we changed.
Strongly supported the village's infrastructure initiatives, including:
Completed Midland Avenue drainage and paving project—end to end;
Completed Nyack Senior Center renovation and new emergency shelter;
Completed renovation of Nyack Village Hall;
Bike/Pedestrian Safety Plan, for which the village was granted an award;
Street paving and sidewalk improvements on DePew Avenue, First Avenue, Third Avenue, Burd Street, Piermont Avenue and East Catherine Street;
I am dedicated to ensuring Nyack continues to thrive as a community.
Thank you!
— Written by Marie Lorenzini, an incumbent candidate for Nyack's Board of Trustees this year, back in 2019. Lorenzini was unable to provide a new closing argument by our publishing deadline.