In 1883, shortly after its incorporation, the Village of Nyack wasted no time in establishing a comprehensive set of ordinances to govern its residents. While some of these ordinances may seem amusing or outdated today, others are surprisingly still in force. Here is a revised list categorizing the regulations that villagers needed to aware of in order to avoid fines.
Public Behavior
Refrain from bathing or swimming in village waters between 7a and 8p unless appropriately dressed. Violators would be fined $2.
Avoid public intoxication or engaging in fights, as it can lead to a fine of $25 and imprisonment up to ten days.
Idle shows such as juggling, puppeteering, or fortune telling were prohibited with fines up to $10.
Prostitution in any public place was strictly prohibited, and violators could be fined up to $20 and imprisoned until the fine was paid.
Maintain appropriate behavior in public places, avoiding the use of profane language or disorderly conduct during performances, concerts, exhibitions, or shows. Violators may face fines up to $15 and imprisonment until the fine was paid.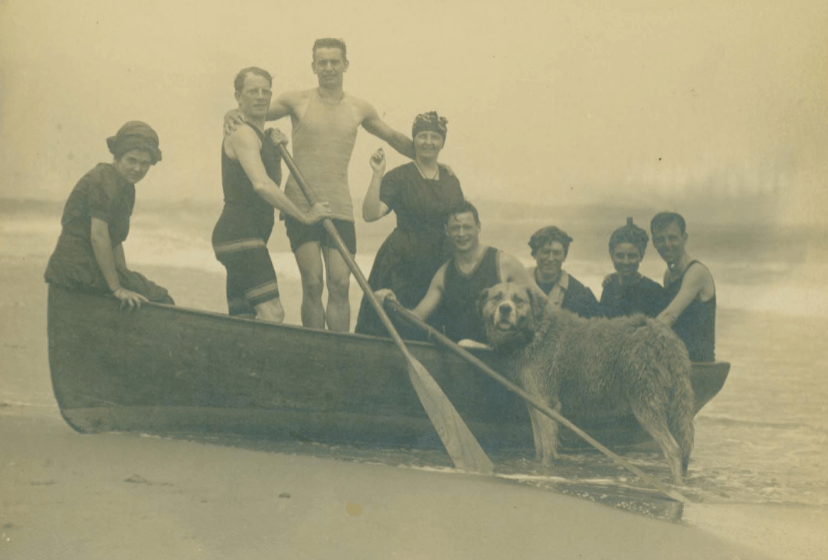 Noise & Nuisance
Discharging firearms, firecrackers, or making loud or improper noises without the president's permission carried fines ranging from $5 to $50. (President was the term for Nyack's mayor in the early days.) The ordinance was suspended on the 4th of July.
Throwing objects such as sticks, balls, missiles, or stones to annoy and frighten horses or people incurred a fine of $2.
Dogs
Villagers were required to pay an annual dog tax of $1 for each dog residing in the village. Failure to pay the tax could result in impoundment and subsequent sale of the dog to the highest bidder after six days.
Dogs running free had to be muzzled. Violators would be taken to the animal pound, and, if unclaimed, the poundkeeper was authorized to euthanize the dog.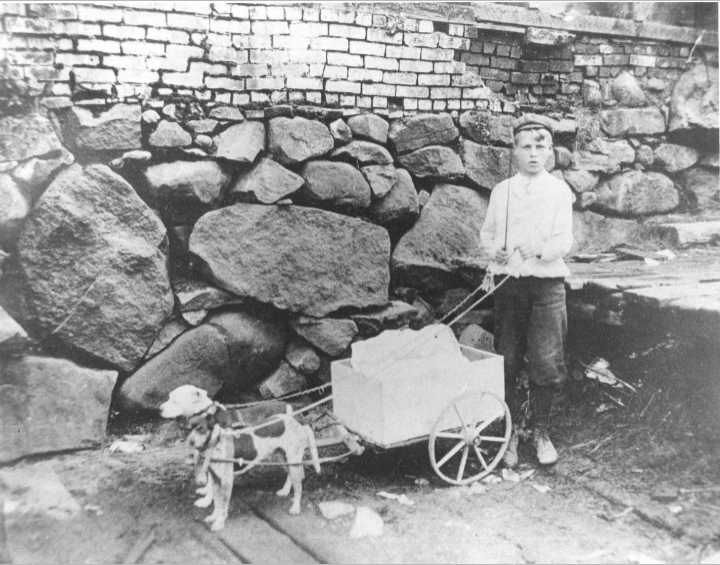 Horses
A speed limit of 6 mph was imposed on horses, wagons, and carriages. Violators would face a $5 fine.
Horse racing within the village was subject to a $10 fine per infraction.
All horses had to be adequately tied and secured or under the supervision of a person. Tying horses to lamp posts or trees was prohibited, with fines ranging from $5 to $50.
Other Animals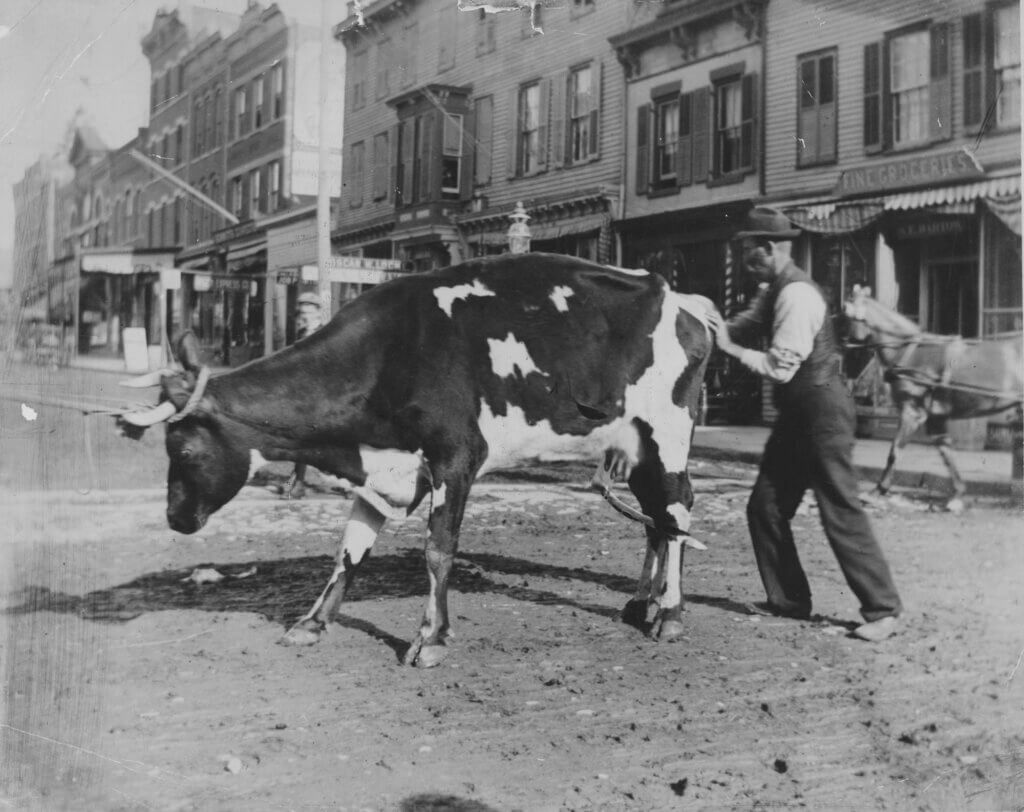 Any livestock (cattle, horses, swine, asses, mules, goat, sheep, and geese) found roaming free would be impounded. After 48, hours, these animals would be sold at a public auction. The poundkeeper was entitled to a fee of fifty cents per day for each animal, except for geese, for which the fee was fifteen cents.
Interfering with a constable while impounding an animal or attempting to damage the animal pound's fence or gate would result in a $50 fine.
Sidewalks & Streets
Placing building materials such as lumber, boards, stones, on highways or public streets without permission resulted in a $5 fine.
Depositing waste including dung, dead animals, putrid meat, fish entrails, broken crockery, shells, decayed vegetables, and ashes on the street carried fines ranging from $2 to $25.
Digging, removing, or transporting any stone, earth, gravel, or shade or ornamental trees from any public throughfare led to a $10 fine.
Property owners were responsible for keeping sidewalks and gutters clear of ice and snow with fines of $2 per day for non-compliance.
Use of sidewalks by wagons, handcarts, bicycles, or baggage conveyors incurred a fine of $5. Additionally, riding or driving animals on sidewalks or engaging in horseback riding, including with a wagon, carriage, or cart, and riding a bicycle, carried a $5 fine.
Business Conduct
Organizing circuses, animal shows, concerts, theatrical performances, or any paid entertainment without a license from the village president was punishable by a $5 fine.
Selling patent medicines, fancy articles, dry goods, clothing, or other merchandise without a license from the village president carried a $12 fine. This ordinance excluded individuals running a store in the village or using wagons associated with their business.
Operating disorderly or gaming houses, brothels, or harboring lewd women for prostitution was subject to a $25 fine.
The sale of liquor was not permitted alongside gambling activities such as keno tables or roulette wheels. Offenders could be fined $20. Playing dice or engaging in gambling on public streets was subject to a fine not exceeding $20.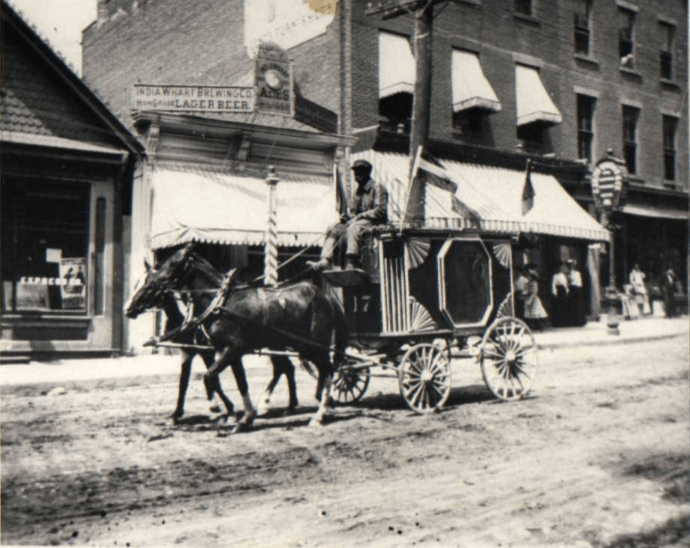 Fires
Placing haystacks within 200 feet of a dwelling incurred a fine of $10.
All stoves were required to have chimneys made of brick or stone. With fines of $1 per day for non-compliance.
Attendees at fires were obliged to follow the instruction of village trustees or fire engineers. Failure to comply resulted in a $1 fine. If instructed, attendees were to form ranks for the conveyance of water buckets, with a $5 fine for non-compliance
Anyone falsely reporting or giving an alarm for fire faces a $5 fine.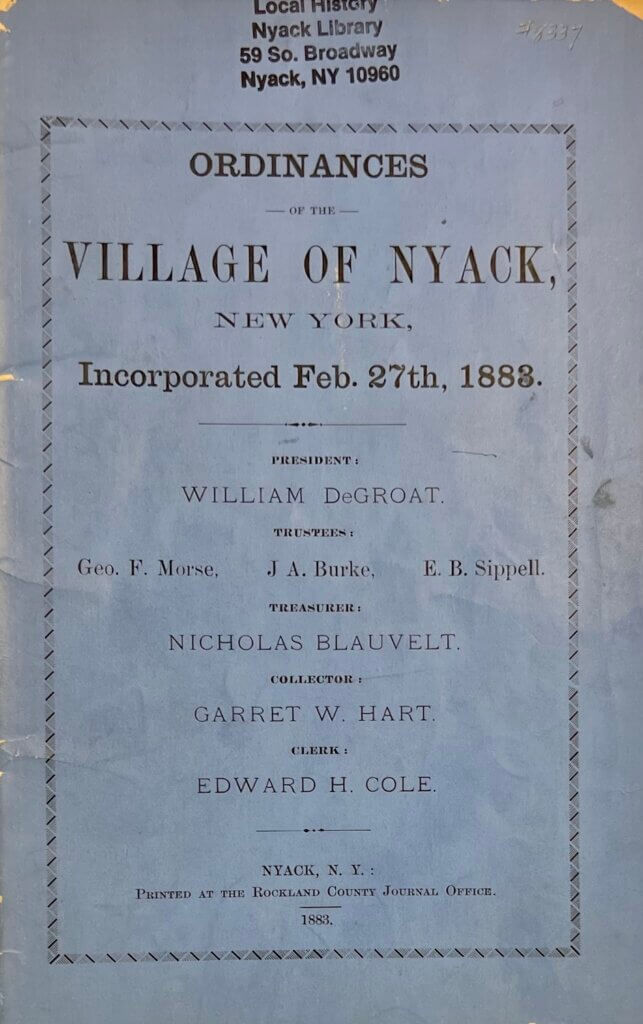 ---
Michael Hays is a 35-year resident of the Nyacks. Hays grew up the son of a professor and nurse in Champaign, Illinois. He has retired from a long career in educational publishing with Prentice-Hall and McGraw-Hill. Hays is an avid cyclist, amateur historian and photographer, gardener, and dog walker. He has enjoyed more years than he cares to count with his beautiful companion, Bernie Richey. You can follow him on Instagram as UpperNyackMike.
Nyack People & Places, a weekly series that features photos and profiles of citizens and scenes near Nyack, NY, is brought to you by
Sun River Health
, and
Weld Realty
.