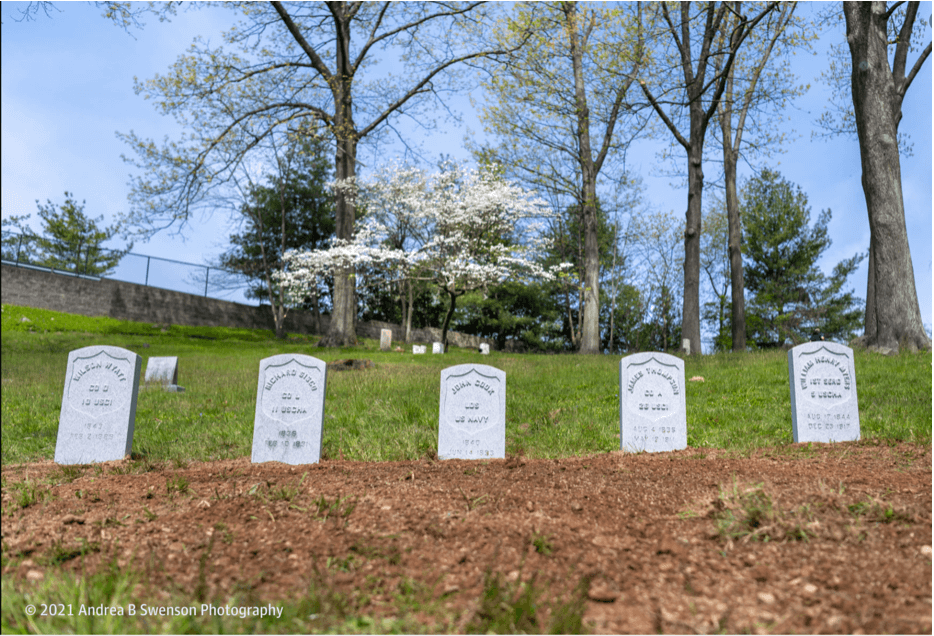 Local Memorial Day observances include a service at Mount Moor Cemetery in West Nyack, where 30 veterans are buried. The segregated cemetery was added to the Federal Register of Historic Places in 1994. Four headstones replaced the Department of Veteran Affairs, were recently erected by the Friends of Mount Moor Cemetery with support from Travis Monuments and Oak Hill Cemetery.
A Memorial Day service will be held on Monday, May 29 2023 at 9am at Mount Moor Cemetery.
Mount Moor is located adjacent to a parking lot behind the West Nyack Fire Station across Route 59 from ShopRite near the parking lot next to Dick's Sporting Goods
Memorial Day Parade in Nyack
The Memorial Day Parade kicks off at 11:00am from Main Street and Franklin Street. The parade proceeds down Main Street turning right on South Broadway and then left on Depew Avenue, ending in Memorial Park, where a ceremony will be held.
The parade is organized by American Legion Post 310 and VFW Post 9215 in conjunction with the Village of Nyack.