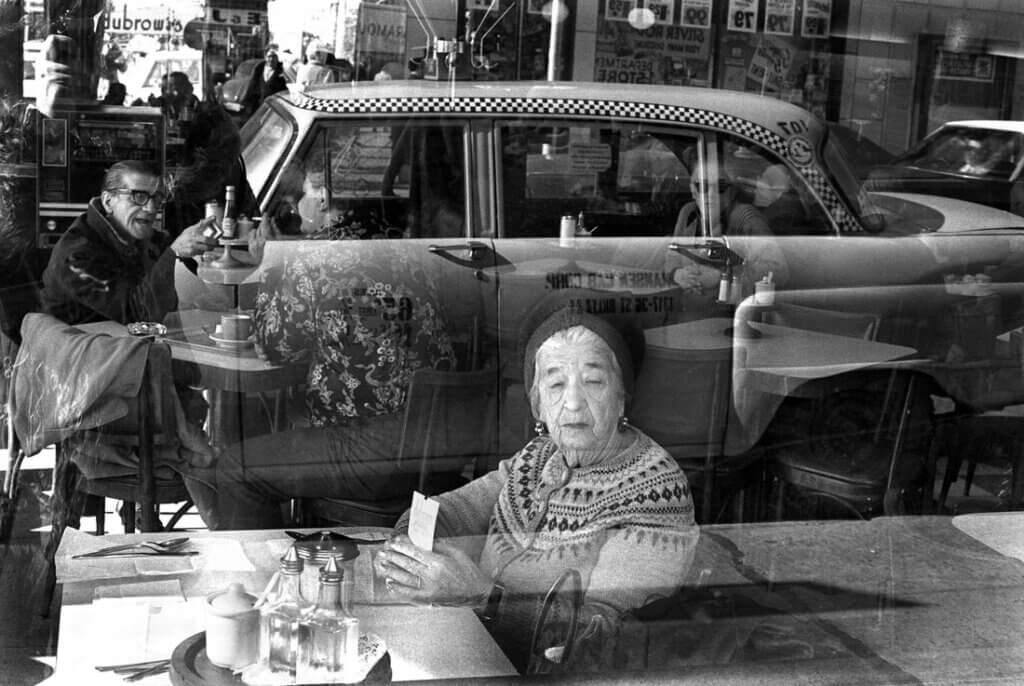 Go back in time at the Edward Hopper House Museum & Study Center with Kibbitz & Nosh: New York City's Vanishing Cafeterias, an exhibition of over 25 photographs by Marcia Bricker Halperin. Opening reception: Saturday, April 15, 5-7:00pm
Halperin documents the waning years of New York City's self-service dining establishments. Among the locations she photographs between 1975 and 1985 are Horn & Hardart automats and Dubrow's, a popular family-owned chain of cafeteria-style restaurants in Manhattan and Brooklyn that closed its doors in 1985.
 Halperin's black-and-white photographs recall some of Edward Hopper's most iconic oil paintings, such as Automat (1927, Des Moines Art Center), Chop Suey (1929, private collection), Sunlight in the Cafeteria (1952, Yale University Art Gallery), and, of course, Nighthawks (1842, Art Institute of Chicago). Both artists capture figures at popular eateries in isolated contemplation or private social interaction.

​The reception is free open to Museum Members, guests, and the public by reservation. Free. Click here for more information and to reserve a spot.
SpringFest Street Fair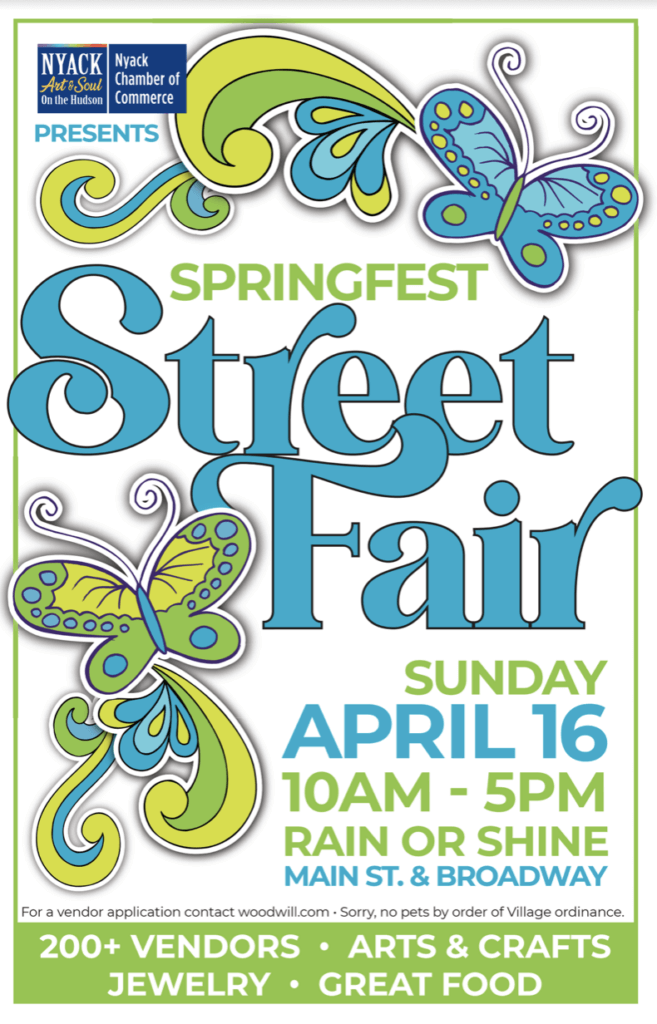 The SpringFest Street Fair on April 16, 2023 launches the Nyack's street fair season!
Stroll the Village of Nyack from 10am to 5pm on Main Street and Broadway to enjoy live bands, great food, and hundreds of vendors offering unique crafts, jewelry and more
It's a great day for the whole family, and while you're here, check out Nyack's one of a kind shops, pubs and fabulous restaurants.
No pets are allowed, by order of the Village of Nyack.