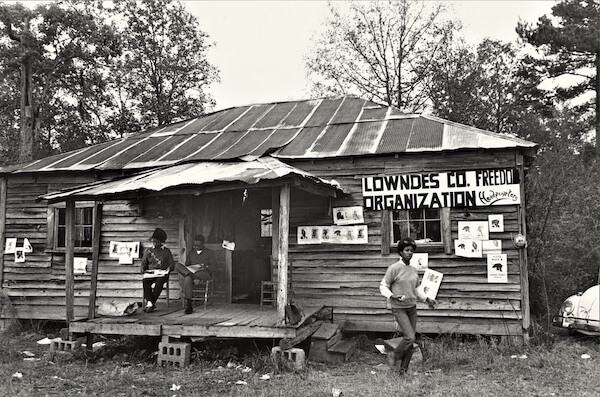 We recommend that you attend the screening of "Lowndes County and The Road to Black Power" on Wednesday, February 8th at 8pm. Directed by Geeta Gandbhir and Sam Pollard, the 2022 documentary is presented by Rivertown Film at the Nyack Center (58 Depew Ave., Nyack). Reserve tickets here.
Through first-person accounts and powerful archival footage, the film recounts the story of the local movement and the Student Nonviolent Coordinating Committee (SNCC) organizers who fought for voting rights and Black power.
There will be a post-screening panel discussion with former Congressman Mondaire Jones, Anya Rous, the Vice President of Multitude Films, who produced the film, Perry Grossman, Director of the Voting Rights Project at the New York Civil Liberties Union, and Willie Trotman, President of the Spring Valley Branch of the NAACP.
The passing of the Voting Rights Act of 1965 represented not the culmination of the Civil Rights Movement but the beginning of a crucial new chapter. This battle was epitomized in Lowndes County, Alabama. Lowndes County, a rural, impoverished county with a history of vicious racism, was 80% Black but had no Black voters. Laws were merely paper without power.