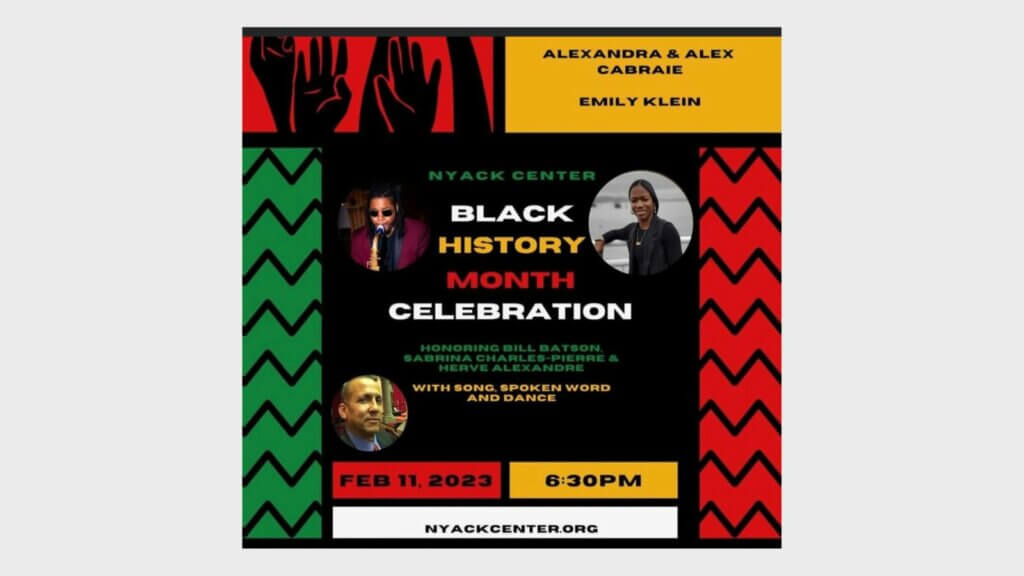 Community members from across Rockland and beyond will come together Saturday night to commemorate Black History Month with a program of song, dance, and spoken word at the Nyack Center's annual Black History Month Celebration.
Honorees at this year's event include Nyack News & Views Executive Director and columnist Bill Batson, Spring Valley School Board Vice President Sabrina Charles-Pierre, and musician Hervé Alexandre.
Local high school students will also compete for college scholarships in the annual Martin Luther King, Jr., oratory contest.
The event begins at 6:30 p.m. on Feb. 11 with a cultural bazaar, followed by performances and speeches at 7:30 p.m.
More information is available at Nyackcenter.org.