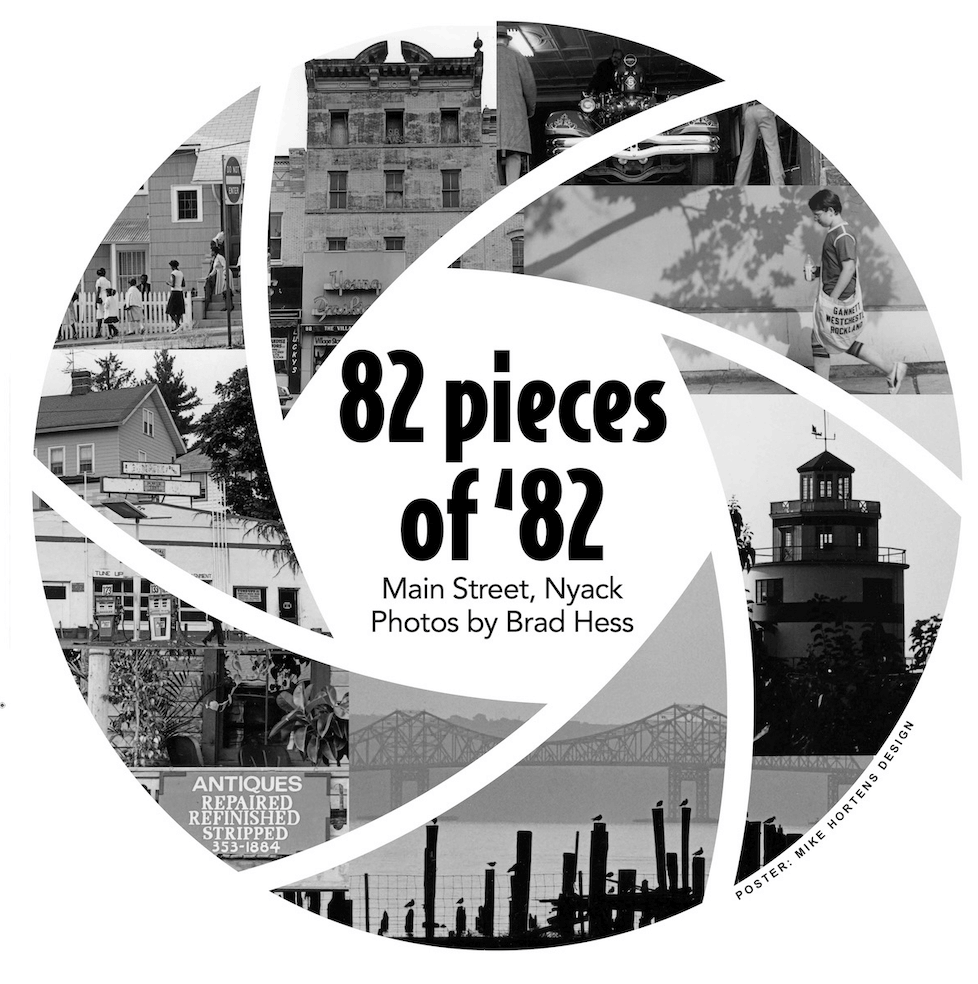 We recommend you enjoy 82 pieces of '82 , an exhibit of photographs of Nyack taken by Brad Hess. In 1982, Hess explored Main Street in Nyack every Sunday capturing over 3000 images of a village in transition. Hess chronicles the decline of the local retail sector and the ascendance of antique, craft and art lovers who were drawn to the Nyack's bohemian charms and eclectic boutiques.
The exhibition is open to the public on Saturdays from 1 – 4pm from January 21 – April 15, 2023. The museum of the Historical Society of the Nyack is located on the main level of the Depew House, suite 1A, 50 Piermont Avenue (directly east of the Nyack Library).
Admission is free and donations are requested.