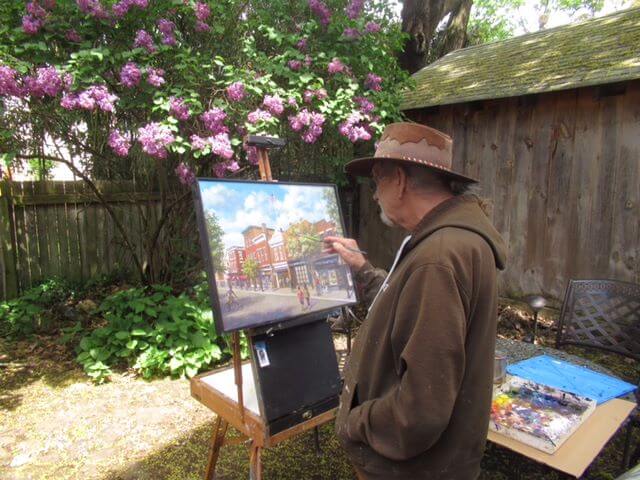 Welcome to Sitting by the River, my attempt to shine a spotlight on people who have brought about positive changes to Nyack and surrounding areas. This article focuses on the artist Paul Tappenden, who passed away in October 2021. I capture the main points from my interview with Kathy, Paul's wife of 45 years, yet I encourage readers to listen to the accompanying recording, which has more thorough details about Paul's extraordinary life and purpose.
Some of us have been lucky enough to be born with the curiosity, talent and drive of 10 people. As an award-winning artist of many mediums, Paul Tappenden — a longtime Nyack resident who became an expert forager, herbalist and musician –was one of them.
As a Jack of All Trades, his passion and drive fueled him to be a master of all he set out to do. Yet from the very beginning, while evolving as an artist, his driving force was to pass his knowledge on to others.
Born in England, Paul attended Milton Keynes College in Buckinghamshire. After teaching in England for a few years, he accepted a teaching contract in Bermuda (he always wanted to live and work on a tropical island), where he met Kathy, an American. After traveling in America and South America, he made his way to the U.S where, after marriage to Kathy, he decided to become a full-time artist, beginning with pen and ink portraits of houses. He got a job doing etchings in the Hamptons, and several years later became involved in the movie business.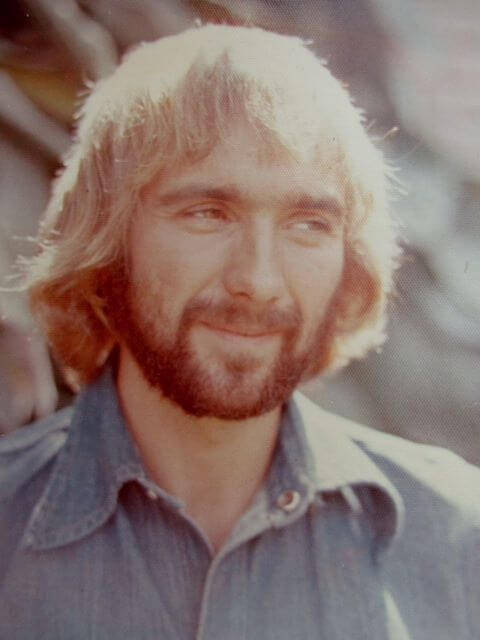 Kathy's family had long been part of the movie industry and Kathy was one of the first women admitted to the International Alliance of Theatrical and Stage Employees, working with movie props. Through Kathy, Paul would also join the movie industry ranks after passing rigorous tests and became a member of the United Scenic Artists, where he worked for more than 20 years. Many of the friends Paul and Kathy met through the movie industry lived in Nyack, and eventually, they felt that this was where they belonged.
Unfortunately, talent is not a shield for the human body, and Paul knew, as early as his late teens, that he had kidney disease. That meant he knew his time was probably more limited, and why he seemed to live many lifetimes in one while pouring his heart into everything he touched. And after all his years in the movie business as a scenic artist, his kidney condition was compromised by the toxicity of the chemicals and paints he came in contact with, forcing him to leave his profession.
It was then that Paul and Kathy created their own corporation, The Big Picture, which Kathy still continues. Their specialty was decorative painting inside homes — including wood graining, marbleizing, murals, and various wall finishes — and the business became wildly successful. But by 1996, Paul's condition prevented him from working to his full potential, and in 2001 he underwent a successful kidney transplant. As soon as he felt well enough, Paul opened his studio in town and began painting murals for businesses and homes.
In Nyack, Paul's murals can be seen at Village Hall, on two walls of La Fontana restaurant, as well as many publications and other commissions throughout New York.
As Kathy shares, "Paul was a very antsy guy. He didn't like to be entertained because he thought he should always be doing something, always moving."
Kathy notes that Paul's most productive and happy times occurred during the ten years he worked in Garnerville, which for him was the perfect studio, surrounded by other artists, musicians and creatives in many fields. But it was also the area's fascinating landscape that fulfilled his proclivity for the natural world, where a plethora of plant life and wild edibles piqued his interest in foraging.
For four years during this time Paul worked with Joanna Dickey, Nyack native and fresh out of art school. Together they painted murals and decorative finishes.
Joanna notes, "One of the qualities I loved about Paul was his incredible sense of play. When we weren't painting for other people, we had a lot of fun working collaboratively."
Out of this freedom of expression, they developed a new technique called Fresco Decouvier ("revealed Fresco") and together they created a huge body of work. Some of their paintings, as well as Paul's earlier solo works are currently on display through April at Blue Hill Plaza.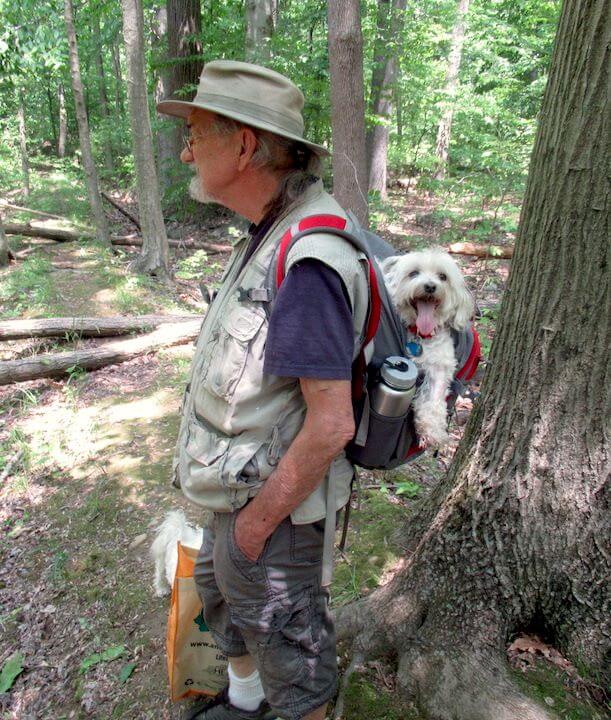 During the recession of 2008 Paul was forced to give up his studio, which allowed him to do more foraging. Nature had always calmed him down, something he learned from his parents, who made their own wine and baked goods, often from foraged edibles. Mugwart was his favorite, which grows everywhere, and can be used for digestive problems, high blood pressure, and a liver tonic. It is also extremely effective for leg cramps.
Paul also got involved with the Mohawk, Aquasasne and Ramapough tribes, sharing knowledge and helping with a medicine garden. He also worked closely with Alicia Cook, Master of Traditional medicine of the Mohawk tribe.
Toward the end, Paul's foraging became his life's purpose and he dedicated himself to educating as many people as possible about its medicinal qualities. He shared his knowledge through workshops, foraging expeditions and The Rockland Forager blog (that is still going strong!). Paul also posted daily on Facebook and published two books (The Edible Plants of Nyack and The Edible Plants of Nyack and Beyond, now in its third edition). Kathy says there's probably enough material on his laptop for another book.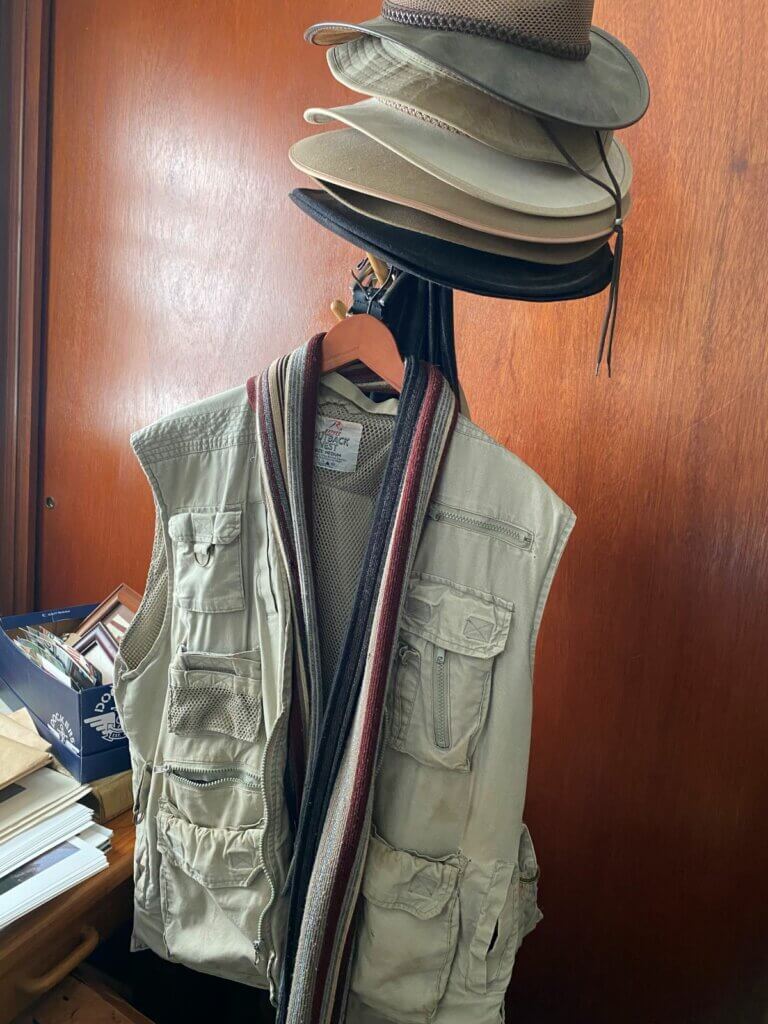 Paul's journey ended on Oct. 4, 2021, due to Covid-19 and kidney disease. His artwork, foraging knowledge, sense of humor and human kindness have all greatly impacted those whose lives were touched by his incredible spark.
The great foragers apothecary was donated to Alicia Cook for the benefit of the Mohawk and other tribes. Before accepting them, Alicia prayed over them, bestowing a great thank you to Paul.
Part of Kathy's job now is to continue Paul's work. His art, just like its creator, is truly one of a kind.