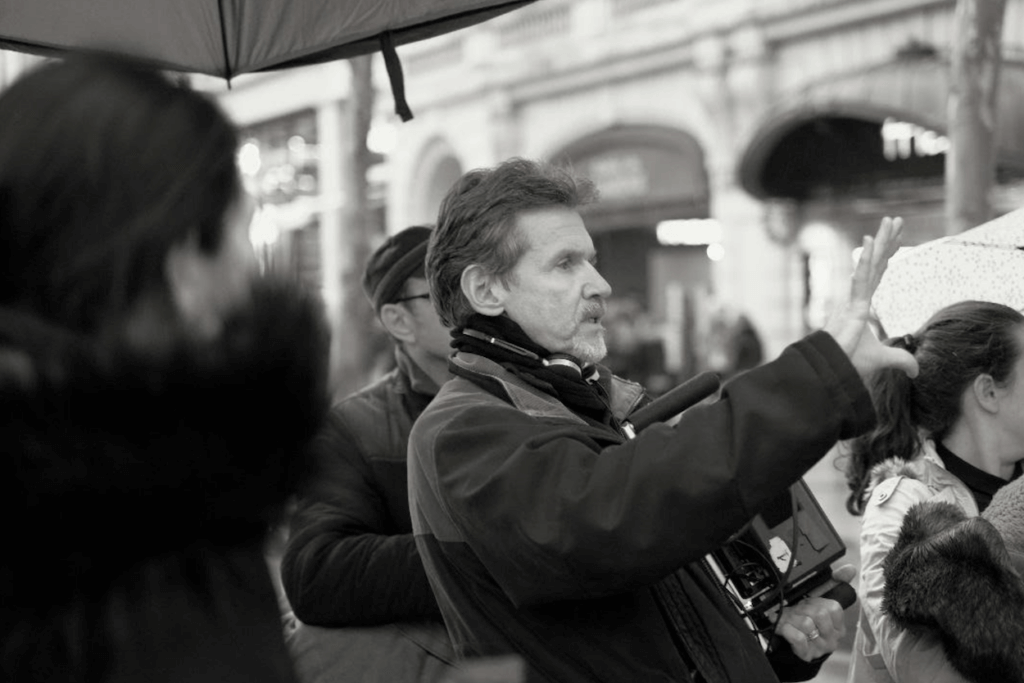 We recommend that you join Rivertown Film Society on Wednesday, December 7th for an evening celebrating the psychologically puzzling, eerie and surprising in a program of six short films from writer/director John Gray. A local resident, Gray is the creator of the long-running television series The Ghost Whisperer. The films, made between 2018 and 2022, span drama, comedy, spy thriller, science fiction and horror, representing just a glimpse of the breadth of Gray's narrative film and television work, during a period when filmmaking faced an unusual set of creative constraints. The fruits of these limitations are especially apparent in Exit Package (2020), a dark comedy filmed entirely on Zoom, in which a business meeting goes badly wrong
Following the screenings, Gray will discuss his filmmaking with local screenwriter (Ronin, Witchblade) and professor at the SUNY Purchase School of Film and Media Studies, J.D. Zeik.
"[My ideas] often come from scenes or cold openings I've written in other scripts that seem likely to make a good short film," says Gray, who describes his motivation as a "total, untreatable, and all-consuming addiction to filmmaking." "I try to make each one different in tone and style from the last. Other times they come from things I'm thinking about, worried about, or want to express." According to the filmmaker, the horror genre is a fitting backdrop for delving deeper into our collective worries.
"I think the almost operatic tone of the genre allows us to explore stories about the human condition through the lens of what scares us." Gray has directed numerous episodes of broadcast and cable series, including multiple episodes of the NBC series Grimm and was also the producing director of the CBS series Reckless. His acclaimed short films, including French Kiss, which has notched 6.3 million views to date on YouTube, have played and are currently playing in film festivals all over the world. He is married to writer-filmmaker Melissa Jo Peltier, and they make their home in New York and Cape Cod, MA. In 2022 he published his first novel, The Desecrated. Follow him on Twitter @JThomasGray, or Instagram @bayrdge.
The event will take place on Wednesday, December 7th at The Nyack Center, 58 Depew Avenue, Nyack, NY 10960. The program will begin at 8:00 pm. Click here to purchase tickets and learn more.
Nyack Art Collective's First Friday Pop-Up Exhibit and Sale
We also recommend you check out Nyack Art Collective's First Friday Pop-Up exhibit and sale on Dec. 2nd from 7 – 10pm at Nyack Art Collective Pop-up Exhibit & Sale 400 High Ave, Nyack, NY